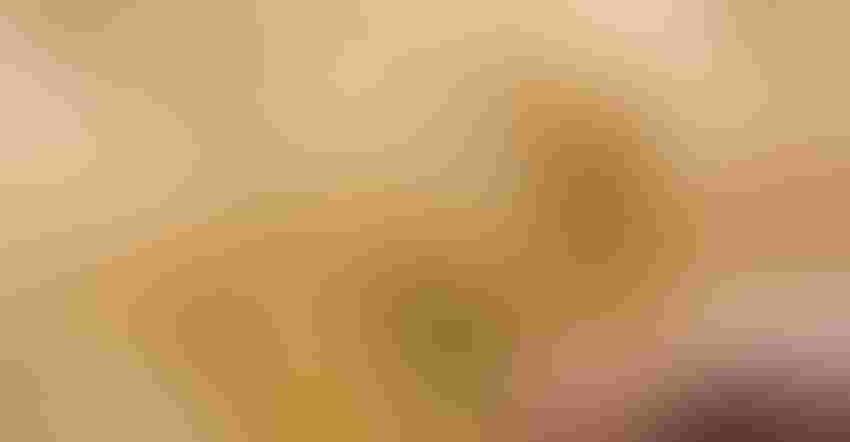 BARLEY U: Want to learn about barley breeding and management? At the St. Paul campus, University of Minnesota researchers host "Barley U" every two years for the public and to share information about barley breeding and development. The last event took place in July. Learn more on U-M barley researcher Kevin Smith's website, smithlab.cfans.umn.edu.
Inquisitive consumers want to know more about who produces their food and how. That know-your-local concept is branching out to barley research and microbrews.
On a recent Saturday, I headed for Insight Brewing in Minneapolis, just a few miles west of the St. Paul University of Minnesota campus. There, researchers, staff and students from U-M's College of Food, Agricultural and Natural Resource Sciences set up several tabletop displays to educate consumers about barley basics and research. They offered various activities including a trivia game, learning how to pollinate your own barley plants and learning how malting occurs.

MALTING SCIENCE: Craft brewers look at more than eight traits in barley varieties when considering what to use in brewing. Craft brewers look for lower total protein, distinctive flavors and aromas, and lower free amino nitrogen in varieties, compared to large brewing companies.
I walked around the casual setting, reading the information on display boards and chatting with a few folks while sipping an Insight brew. Dylan VanBoxtel, U-M Department of Plant Pathology communications and relations coordinator, told me how the event came to be. He said U-M faculty members Kevin Smith and Brian Steffenson frequently talk with brewers to learn what they are looking for in barley varieties. The researchers also look for ways to show what CFANS research is being done and how it serves the industry.
"It has been the vision of the university's Stakman-Borlaug Center for Sustainable Plant Health and these researchers to go out into the community to show how research ends up in products like beer," VanBoxtel said. "This was the first time we've done an event like this and hope to do more in the future. We connected with Ilan Klages-Mundt [co-founder of Insight] who our faculty members have worked with in the past location. With the help of other partners, we were able to have this event."

WINTER BARLEY: Scientists at the University of Minnesota are working to increase winter-hardiness of winter barley, with the goal of developing an effective cover crop for farmers.
The Insight event was well attended, and VanBoxtel said the department would like to package more events like this and visit breweries outstate.
One-day barley beer
Insight also was prepared with a unique offering: Its brewer made a malty, mild beer just for that day from a U-M experimental barley line called M160. The six-row barley, grown and harvested on the St. Paul campus, has improved disease resistance for fusarium head blight.
Also on hand that day was Christopher Abbott, co-founder of Sprowt Labs in Minneapolis. He has invested in a niche market to build small-scale malting equipment to process specialty grains for brewing. Company owners have been developing equipment for two years and will be shipping its first batch of systems this winter.

NEW VENTURE: Christopher Abbott, co-founder of Sprowt Labs in Minneapolis, stands next to a small-scale malting machine. The target audience for the unit is home brewers and growers interested in malting specialty grains.
"Our equipment bridges the divide between farmers and brewers, allowing small grains to be malted and used for a truly local beer," he said. "It is pilot equipment, perfectly suited for recipe development and research. We've made it so farmers, brewers, or partnerships between the two can take a confident first step into exploring locally malted grains that benefit both parties."
The retail cost to get started with the malting equipment is $5,999.
Abbott said his company also is working at reviving heritage grain varieties for malting, and it is looking for farm partners to contract malting barley and other small grains for the next growing season. For more info, visit the company's website, sprowtlabs.com/about.
Sounds like a potential opportunity for growers who might want to explore a small-scale, value-added avenue and learn about malting.
Prost!
Subscribe to receive top agriculture news
Be informed daily with these free e-newsletters
You May Also Like
---