The Crop Watch '16 project is in the books. This series followed one cornfield closely all season, hopefully providing readers tips about what to look for in their fields based on what showed up in this one. The field was located in central Indiana.
Dave Nanda, crop consultant for Seed Consultants Inc., Washington Courthouse, Ohio, followed the progress of the field all season. Seed Consultants sponsored this year's Crop Watch project, including the seed awarded to the top three winners in the yield estimation contest.
FINAL YIELD INFORMATION: The Crop Watch field's final yield was just a bit higher than that shown on the yield monitor when this photo was snapped.
"This field was a nightmare for the farmer, but a source of lots of information for someone like me who was trying to study how the crop reacted to various conditions," Nanda says.
Field summary
The 20-acre field was planted April 27. That turned out to be the day not to plant in 2016. Of course, no one knew that at the time. The weather turned much cooler and wetter than predicted for nearly three weeks after planting.
The stand was acceptable in most of the field, but weak in spots, Nanda recalls. The farmer chose to leave the stand while some neighbors tore up their fields planted the same day. Instead, he spotted in an earlier hybrid in the weaker spots.
In the end, a good portion of the corn that was spotted in contributed to yield, Nanda believes. Where the original stand was better, some of what was planted later became weeds and contributed little, if any, to final yield.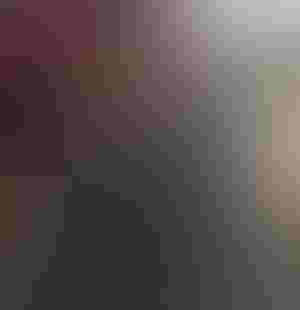 TOP FINISHER: Kelly Duncan, pictured with her husband, Anthony, and their daughter, Lyla, was just 3.1 bushels off on her estimate for the final yield of the Crop Watch '16 field.
"Gray leaf spot and southern rust came in late," Nanda observes. "These diseases came in so late that, in most years, they wouldn't affect yield. This year they came in so hard that they may have affected yield some in this field, and definitely affected yield in many fields located farther south."
When the dust cleared after harvest, the farmer was glad he had left the original stand. It was difficult to determine if the original corn yielded more than what was spotted in, but he didn't have the costs of a full replant.
Yield and winners
Bring out the big bass drum! And the final average yield at 15.5% moisture was … 184.1 bushels per acre.
Three farmers who guessed closest to the final actual yield will receive seed for 2017 from Seed Consultants.
The first place winner is Kelly Duncan, Kingman, with an estimate of 181 bushels per acre, missing the mark by only 3.1 bushels.
Craig Angle, Rushville, took second with an estimate of 187.5 bushels per acre, off by only 3.4 bushels.
Steve Stine, Wingate, captured third place, estimating yield at 187.8 bushels per acre — off by only 3.7 bushels.
Congratulations to the winners. Thanks to everyone who followed along during the season. If you learned just one thing from this project, then you're a winner, too!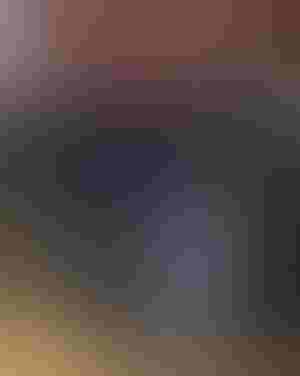 TOOK SECOND: Craig Angle (right), pictured with his father, Mark, finished second in the Crop Watch '16 yield contest.

THIRD PLACE: Steve Stine took third place in the
Crop Watch '16 contest. He wins seed from Seed Consultants.
Subscribe to receive top agriculture news
Be informed daily with these free e-newsletters
You May Also Like
---