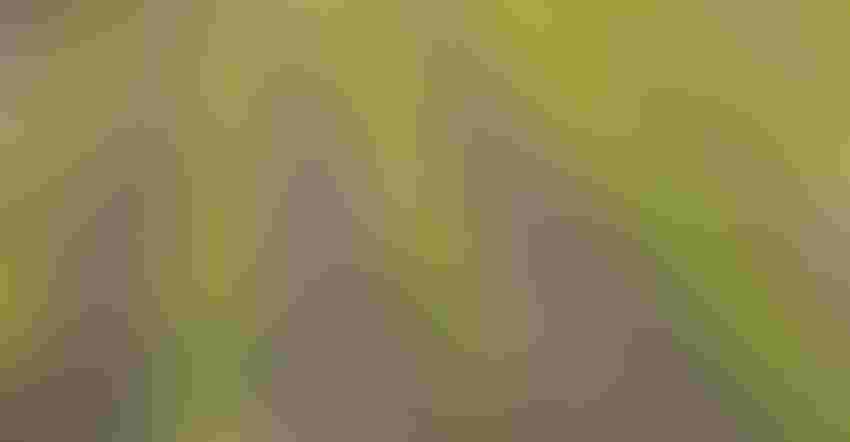 OlyaSolodenko/ThinkstockPhotos
While most of the worries in the Midwest this spring focused on wet, cold conditions, the opposite caused a stir in the markets last week. Fears of an emerging drought across the northern Plains sent spring wheat futures to their highest level in a year, and only light rains are forecast for the region over the next week.
"Drought is becoming severe," said a Montana grower, noting temperatures in the 90s and 25-mile-per-hour winds. "Realize there will be acres in MT, ND that will not see a combine."
USDA's first ratings for spring wheat of the season last week came in below expectations, and most of the northern Plains saw little rain over the past seven days. That could lead to another downgrade in Monday's Crop Progress report.
Midwest growers had a drier week, which should keep planting moving forward. Normally, corn is around 96% planted and 87% emerged. Soybean planting could advance to around 80% this week, according to farmers filing reports last week, with emergence rising to 55%.
Gauging progress is more tricky this year due to widespread reports of replanting.
"Replanted 20% of 1st planted corn," wrote a farmer north of Indianapolis on Thursday, who also finished planting the last 5% of first planted corn. "Emerged corn really looks bad. Yellow and no vigor."
Growers in the South have seen their share of troubles this year too, with some too wet and some too dry. But a producer in Arkansas was done planting corn and beans, as well as rice. A Mississippi producer rated corn and soybeans in excellent condition: "Off to a great start for 2017. Corn and beans really look great."
Overall, producers rated their corn a little better this week, but still below average. USDA's initial crop ratings were lower than expected, helping the market stay firm last week.
Click this Feedback From The Field link to enter your data. For starters, we want to know how planting and emergence are going. You can also rate crops in your area as they emerge. We'll update reports with the interactive map below that lets you see what other growers are saying around the country.
Follow season progress by clicking on the links below.
Feedback from the field - April 24, 2017 - Growers report slow start in northwest Corn Belt.
Feedback from the Field - April 28, 2017 - 'Baby it's cold outside' isn't the song farmers want to hear.
Feedback from the Field - May 8, 2017 - Emergence sputters as planting slows
Feedback from the Field - May 12, 2017 - Farms make progress but weather still an issue
Feedback from the Field - May 17, 2017 - Growers wary of this week's new storms
Feedback from the Field - May 19, 2017 - Farmers face cold, wet end to May
Feedback from the Field - May 23, 2017 - Planting proceeds, questions remain
Feedback from the Field - May 26, 2017 - Some growers wonder if it will ever stop raining
Subscribe to receive top agriculture news
Be informed daily with these free e-newsletters
You May Also Like
---