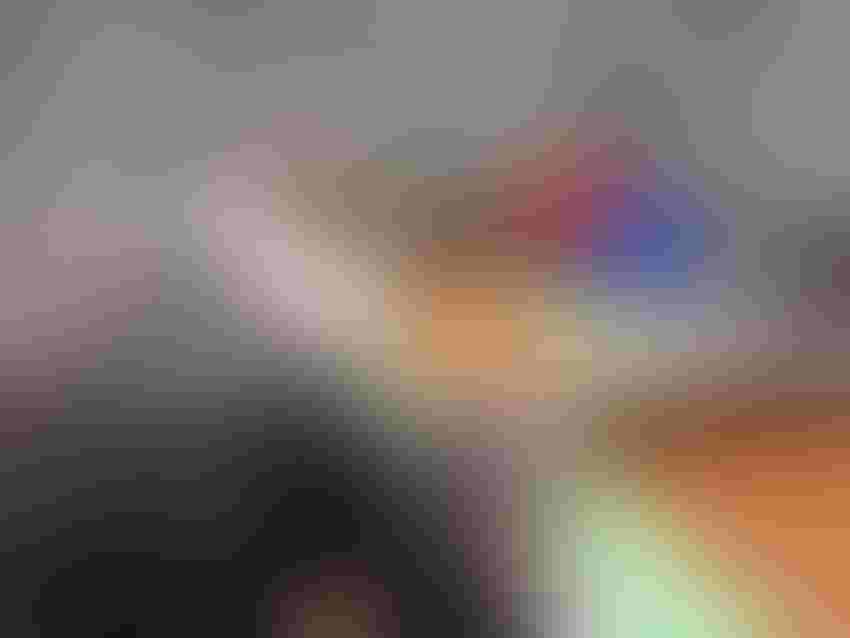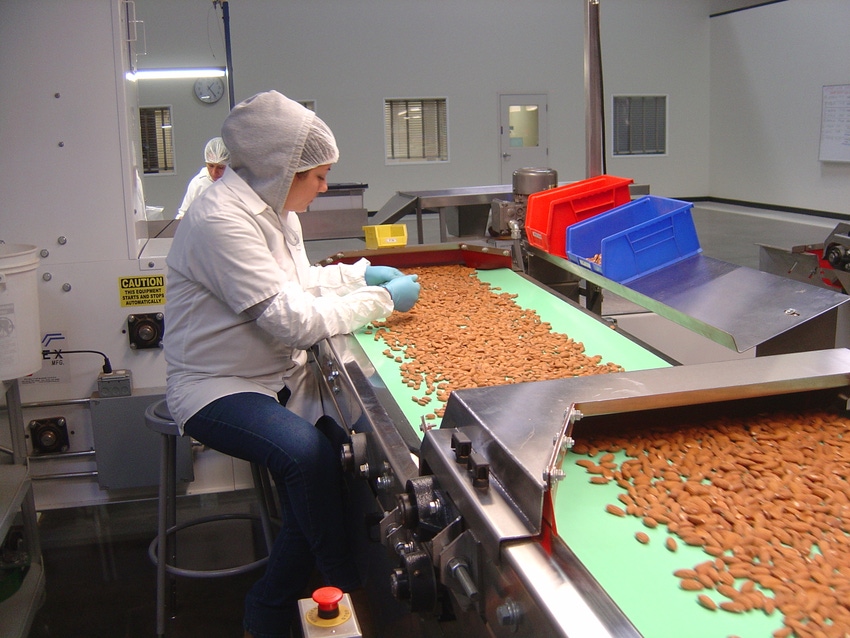 Experts fear long-term impacts from China tariffs
Depending on how long the United States' trade standoff with China lasts, California exports could suffer long-term damage as the state loses its reputation as a reliable source of agricultural goods, a university economist warns.
Further, all the work that commodity groups, such as the Almond Board of California, have done to generate interest in the state's unique specialty crops could end up benefiting  U.S.' competitors, says Daniel Sumner, who leads the University of California-Davis' Agricultural Issues Center.
"Just the threat or potential for disruption actually affects trade," Sumner tells Western Farm Press. "We've seen it with Mexico (with corn and dairy products). As the administration was threatening Mexico with disruptions, the people who shipped to Mexico were already seeing problems. Mexico said, 'We can't do with a disruption in imports. I guess we should open a line of supply with New Zealand … and have a diversified portfolio.'"
The observation comes as many farm groups have expressed alarm over China's unveiling  tariffs on $3 billion in U.S. imports in response to President Donald Trump's duties on imported steel and aluminum.
In terms of actual dollar value, the Chinese tariffs will affect some California crops more than others. For instance, a new 15 percent tariff on California wines could escalate a modest slide in exports for the commodity. Golden State exports were down 5.5 percent in value and 7.9 percent in volume in 2017, a dip the San Francisco-based Wine Institute blames on such factors as the strong dollar, heavily subsidized foreign wine producers, and competitors reaching free trade agreements with key markets.
Another commodity that could be stung by a protracted trade dispute with China is pistachios. In the most recent shipping season, China and Hong Kong were the destination for 55 percent of pistachios exported from the U.S., representing a farm gate value of $339 million, says Richard Matoian, executive director of the Fresno, Calif.-based American Pistachio Growers. While only about 3 percent goes directly to the Chinese mainland, much more enters through Hong Kong.
Overall, the volume of California products direct-shipped to China is low, a Rabobank report notes. About 4 percent of U.S. exports in the fruit and nut category and 2 percent of vegetable exports go to the Asian nation.
But the potential loss of future income as China's economy continues to grow is what really worries many California farm groups.
"Many in the nut industry and the fruit industry have put a lot of resources, time and effort into providing information about the commodity and developing the market," says Matt McInerney, Western Growers' senior executive vice president. "They've done their diligence in going to China to promote it."
For the almond industry, China and Hong Kong are the third largest export destination, with shipping valued at about $500 million, says Julie Adams, the Almond Board's vice president of technical and regulatory affairs. China's tariff on almonds rose from 10 percent to 25 percent.
"It is a very important destination," she says. "It's one that has been growing rather steadily, especially with activities with e-commerce and some of the other branded retail operations. It definitely has tremendous economic opportunities for California almonds."
The Almond Board has been doing outreach in China for more than 20 years, teaching chefs how the nut can be used as a food ingredient and developing a taste for almonds among consumers. Once served only during special occasions, almonds have become a common snack found in purses and backpacks of Chinese people, a University of Southern California report notes.
"It's definitely related to that expanding middle class," Adams says of the growth of almonds' popularity. "I'd say another element with China is a real explosion in e-commerce. You have quite a bit of sales going through that channel, which really opens up our ability to reach more of the country.
"Consumers in general are very internet-savvy" in China, she says. "They're very used to buying things electronically. These internet sites have become extremely important. In terms of food items, we tend to see a number of retailers now really focusing on their e-commerce outlet, really more than having brick and mortar stores."
Efforts like the Almond Board's have given California a reputation "as a reliable supplier of healthy products," which "is crucial," UC-Davis' Sumner asserts. If the Chinese government steps in the way by imposing high duties, the Golden State's commodities could lose their sterling reputation "through no fault of their own," he says. Thus, it could take a while for California to regain customers it lost to competitors, even after the tariffs come down.
Sara Neagu, who works on trade policy issues for the California Farm Bureau Federation, says she thinks California's commodities can remain resilient.
"The way I see it is California is the largest producer of specialty crop products in the U.S. and worldwide," she says. "We have all the commodities that a lot of other states and countries don't have the ability to grow year-round."
She adds the American Farm Bureau Federation has been working with Ted McKinney, the USDA's under secretary for trade and foreign affairs, to develop new markets for U.S. goods that may lose traction in China. She sees the potential for new avenues of trade in the European Union, India and South America, she says.
In the meantime, the CFBF and other farm groups are urging administration officials to find a quick solution to the China impasse.
"There's got to be some common ground," Neagu says. "China is such a large market and this can be very destructive, not just in California but throughout the entire nation."
Subscribe to receive top agriculture news
Be informed daily with these free e-newsletters
You May Also Like
---