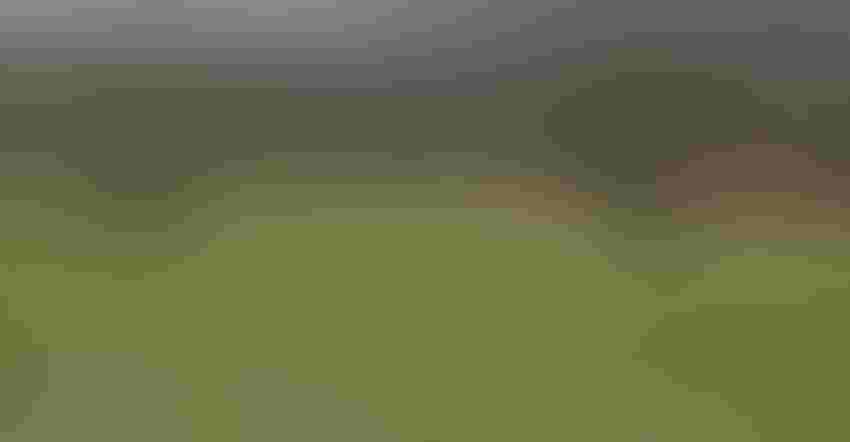 WHAT WILL HELP THIS PASTURE? Only soil testing will reveal if lime and/or phosphorus or potassium could help improve this pasture. Soil sampling over time monitors progress.
By Chris Parker
Over time, you can learn many things through a routine soil sampling program. This is true whether you're growing corn and soybeans or raising pasture and hay.
Let me demonstrate with samples pulled on my own farm.
• Sampling procedure. Samples were pulled on two small pasture fields and a hay field, all under 10 acres each, in late fall 2013. I tested the same areas again in fall 2017 and sent samples to the same lab. I sampled by soil type, pulling cores in a random pattern. Sampling at the same time of year maintains consistency.
• pH levels and lime. The pH levels were low in 2013; 5.6, 5.4 and 5.0 for Pasture 1, Pasture 2 and Hay (see table below), respectively. Two tons per acre of regular lime was custom-applied in fall 2014.
The 2017 results indicate pH went up considerably, especially in Pasture 2 and the hay field. New pH results were 5.8, 6.4 and 6.3, respectively. Your soil and crop systems work more efficiently when pH levels are in the proper range.
I noticed that pH didn't go up much in Pasture 1. It's a heavy, wet, dark-colored soil with more organic matter.  It may take longer for lime to increase pH.

• Magnesium. Magnesium levels were medium to low in 2013, but are now all in the high range. There is 3% magnesium in regular lime. This helped raise pH. If magnesium was very low in 2013, I could have applied dolomitic lime, which is higher in magnesium. Hauling cost would have been higher since it's not available nearby. Applying dolomitic lime is still a cost-effective way of correcting a magnesium problem.
• Calcium. Applying lime also increased calcium levels. Where pH is low, applying lime will both correct pH and raise calcium levels.
• Phosphorus and potassium. Phosphorus levels were very low, and stayed very low to low. The story was similar for potassium, although levels went up slightly in the pasture fields and dropped in the hay field.
I applied enough fertilizer to support current pasture growth, but not enough to build levels. I took two cuttings of grass and clover mixed hay off the hay field in 2016, using more K than I applied.
• Future plans. My priority is to apply more P and K — either through commercial fertilizer, chicken manure or both — to raise levels into a more desirable range. It would be ideal to apply in the spring, but wet soils could delay application until early summer.
I will retest in three to four years to monitor progress.
Parker is a forage and livestock producer from Morgan County, Ind.
Subscribe to receive top agriculture news
Be informed daily with these free e-newsletters
You May Also Like
---