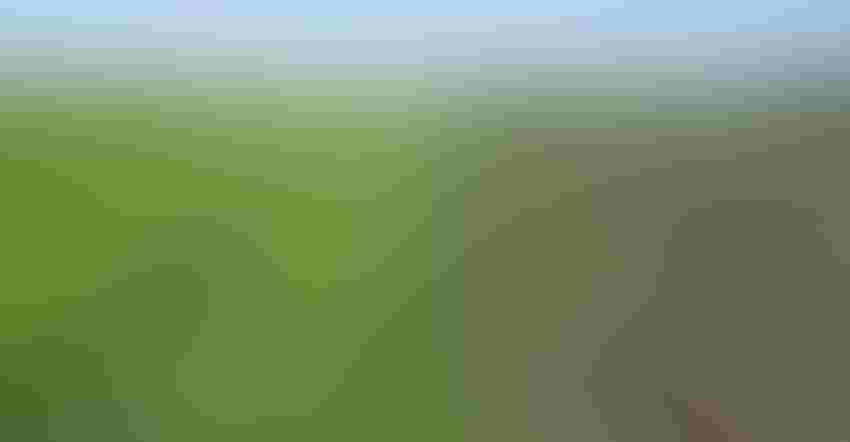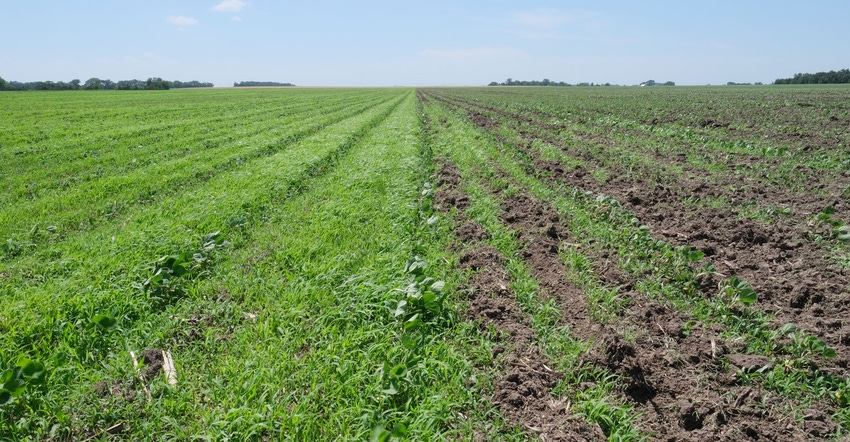 PRACTICES AND REPORTING: Farmers engaging in regenerative agriculture practices like cover crops and no-till still need records for reporting to the carbon market. FarmLogs, a farming software from Bushel, is making that easier in a new collaboration with Nori, a carbon marketplace.
Courtesy of Bushel
The carbon marketplace offers opportunities for agriculture as global industries look at ways to meet targets to reduce their climate impact. But participating in that market can be challenging, especially when it comes to recordkeeping. But a new collaboration aims to ease the pain of taking part in that new market.
FarmLogs, farm management software for growers from Bushel, will offer an in-app integration to allow growers to easily enroll in Nori's blockchain-backed carbon removal marketplace. Think of it as a kind of paperwork reduction approach to the carbon market.
"I think it's all encompassing of all the activities you're doing in the field," says Dane Braun, vice president of product for Bushel. "You're tracking your fertilizer application in the beginning, your planting in the spring, all your passes from chemical applications [in the system]."
For FarmLogs users, that information flows in from equipment systems automatically when the work is getting done. This collaboration allows a farmer to share with Nori all those practices needed to verify carbon-saving work being done in an operation, automatically. Braun stresses that this data sharing is all "permission-based" so nothing is shared without a farmer signing off.
And it's a new way to leverage electronic records for the farm. Braun, who grew up on a farm in Wheaton, Minn., notes: "After a 14-hour day, I certainly don't want to be writing in activities from my notebook. If we can use it all from the monitor and the machines and tie that together with activities that tie to Nori without the farmer having to type much in, that's a success in my mind."
The program is in the pilot stage, according to Rebekah Carlson, agriculture supply lead for Nori. "It's clear that it will be easier, but we're not to the easy point yet," she says. "We're working with a small number of growers first … to figure out the points of information we need."
The key is pulling in the right information to help verify the work done on the farm that is providing that carbon benefit. Right now, the farm data comes to Nori in a standard CSV file — essentially a spreadsheet data table — that Nori then plugs into its system. Over time, Carlson says that will be refined to provide the exact information needed for the verification work.
Building on a model
The key is providing the right data points to ingest into a model that does the heavy lifting of determining how much carbon is being stored by practices on a specific farm. Carlson explains that Nori works with SoilMetrics, which has a greenhouse gas inventory tool used for a crop modeling system to generate carbon credits, and that takes a lot of data.
"We're all looking at different agronomic data at this point," she says. "We're looking at 'What did you plant? When did you plant it? How did you till?' Like really, the pillars of agronomy are the things we're asking for."
Carlson acknowledges that the level of data needed for this crop model is "not an easy ask" for farmers. And the Nori model is extensive, going back 30 years on the farm, which she explains is a big lift. The FarmLogs integration will make going forward easier, but the initial assay is extensive.
"For the 30 years, it's not like we're asking for year-by-year data, but it takes 30 years of information to run the model," she says.
The gaps are filled in by interviewing farmers to learn basic practices, and Carlson says most farmers know how long they've used specific practices that help build out the data.
Braun adds that Bushel and FarmLogs are also working with other carbon market companies to help farmers more easily share data, including CIBO and Regen, a regional program from Cargill. "We want to be that agnostic provider of data to service these programs, and a farmer can choose the best program for them," he says.
He adds that verification is no longer about "binders full of documentation. Rather, by a click of a button, farmers can control the permission of what they share with Nori, for enrollment."
Carlson notes that working with Bushel, Nori is streamlining farmers' experience of enrolling in the carbon market, so they can spend their time farming, not chasing records. "Our goal is that farmers profit both from the yield of their crop and the accumulation of their soil carbon," she says.
Learn more at farmlogs.com. To learn more about the collaboration between FarmLogs and Nori, visit nori.com/integrations/farmlogs.
About the Author(s)
Subscribe to receive top agriculture news
Be informed daily with these free e-newsletters
You May Also Like
---