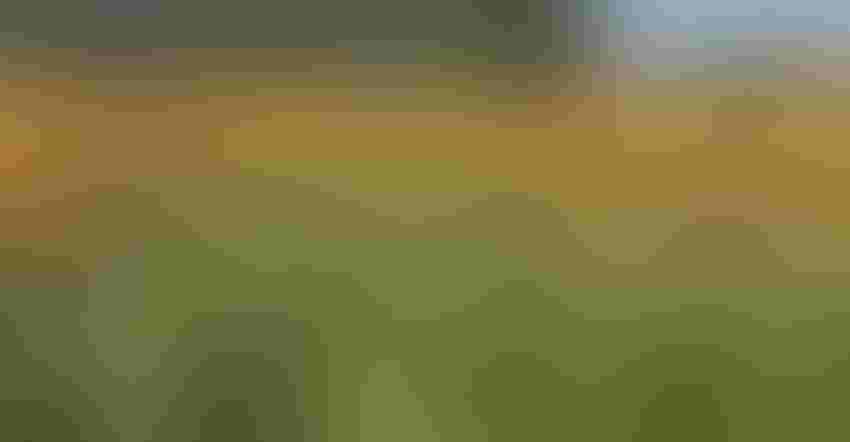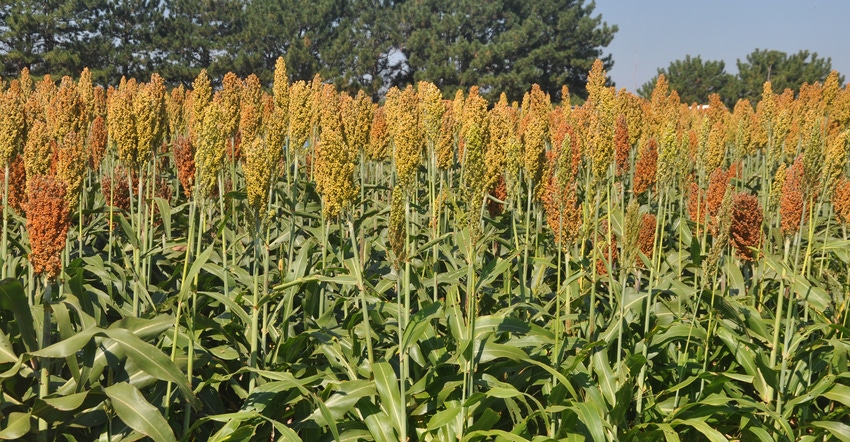 STAGGERING IMPACT: China is on track to buy 1 billion bushels of U.S. sorghum since it entered the market in April of 2013. The impact on the industry is difficult to overstate.
One billion is a big number. Since China entered the market for U.S. sorghum in April 2013,and by mid-winter of 2018, the developing nation has taken delivery of 1.1 million semi-trailers, 2,273 unit trains or 510 Panamax vessels full of sorghum.
At the 2017 national average sorghum yield, producing one billion bushels of sorghum would take an area almost the size of West Virginia. Even by these almost comically high standards, it is difficult to overstate the impact China has had on the U.S. sorghum industry.
Chinese demand is even more impressive when expressed in terms of value. The total financial impact on the U.S. sorghum industry now stands at almost $6 billion, and the transactions that enable this trade contribute positively to gross domestic product and U.S. monetary health. In an age when many lament the increasing number of goods produced overseas and the accompanying loss of U.S. jobs, billions of dollars in international sales is an accomplishment of which sorghum producers should be very proud.
The impact at the farm level has been significant. To be sure, multiple supply chain participants are reaping the benefit of China's seemingly insatiable appetite for sorghum. And, on top of the typical local participants, sometimes up to a half-dozen additional intermediaries are needed and require compensation in international deals. Still, sorghum producers have seen basis appreciation.
The most notable appreciation came in marketing year 2014/15, when the national average sorghum price was $4.03, compared to a national average corn price of $3.70. This 8.9% premium was the largest in 91 years, and the report in which it was officially recorded, the World Agricultural Supply and Demand Estimates report, reflects a true U.S. average producer price. It is true that local supply and demand issues determined how far above this average was for a given region's sorghum price, but overall U.S. sorghum producers were very well compensated for their product that year.
As with any market (and agricultural commodity markets in particular), overproduction is common and can quickly lead to a price collapse. This situation has played out in textbook fashion since the 2014/15 marketing year. On the heels of an 8.9% premium, acreage sharply increased and production quickly outpaced Chinese demand. Inevitably, prices fell and acreage realigned.
However, it is important to remember Chinese sorghum demand never disappeared. It contracted somewhat due to falling corn prices in the country, but a significant portion of the price decline can be attributed to higher U.S. acreage as well as growing conditions that led to a national yield record and a predictably large crop. Sure, China entered the market and wild acreage swings ensued. However, this phenomenon had as much to do with a market finding its equilibrium as it did with the size of Chinese sorghum purchases.
As I wrote regarding the sugarcane aphid last month, it is tempting for commentators to dismiss acreage and price swings. But, for producers on the receiving end of a price collapse, attempts to rationalize the event do not make up for lost revenue. It stings, regardless of the underlying causes. So, to reduce the likelihood of a reoccurrence, producers should be on the lookout for opportunities to lock profit (and also protect equity).
The last several months have seen incredible pull from Chinese sorghum buyers, and many are looking to secure bushels for delivery months from now. Whether you use a broker or a local elevator, find out more about the opportunity to begin making forward sales. Your friends at National Sorghum Producers and the Sorghum Checkoff are always willing to help guide you, as well.
Cogburn writes from Abernathy, Texas. Follow him on Twitter @nspchris.
About the Author(s)
Subscribe to receive top agriculture news
Be informed daily with these free e-newsletters
You May Also Like
---