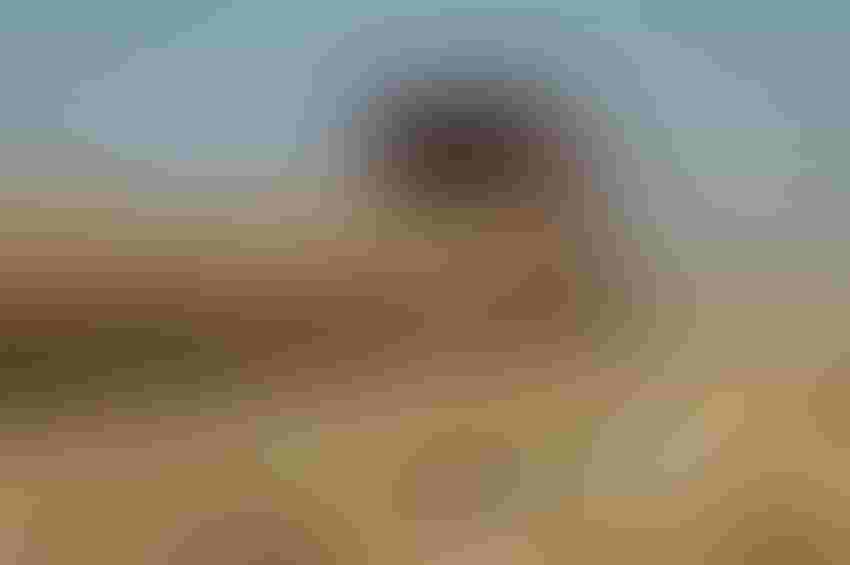 Corn export sales are strong; Brazil politics may affect soybean market.
U.S. soybean farmers may experience some fallout from Brazil's unsettled political issues.
Mark Welch, associate professor and Extension economist, grain marketing, at Texas A&M, College Station, reports in his weekly Feed Grain Outlook that officials in Brazil are calling for the resignation of President Michel Temer. Temer was appointed to his position following the impeachment last year of President Dilma Rousseff.
Now, Temer faces his own potential ouster amid accusations of bribery and obstruction of justice.
CURRENCY ISSUE
The ongoing saga, Welch reports, includes a Brazilian economy that "is struggling to recover from what is described as its worst ever recession and rising unemployment." The stock market and the value of Brazilian currency have dropped. Welch says the Sao Paulo Stock Exchange Index (IBOV) fell 10 percent last week and the currency, BRL, "went from 0.32 BRL per U.S. dollar to 0.29, a 9 percent decline.
Currency value affects farmer prices, Welch says.
"The price farmers in Brazil receive for soybeans is based on the price in Chicago converted to BRL," Welch explains. "With the sharp drop in the value of the BRL, soybean prices in Brazil surged higher. Given the large soybean crop just harvested in Brazil, this price move was thought to encourage farmer selling of soybeans there, which put pressure on the price of soybeans in Chicago."
He quotes University of Illinois  economist Todd Hubbs who says the Brazilian political turmoil is an indication of "…the fragility of the current soybean market" (Hubbs, T. "Weekly Outlook: Summer Pricing for Corn and Soybeans." farmdoc daily (7):94, Department of Agricultural and Consumer Economics, University of Illinois at Urbana-Champaign, May 22, 2017).
"With fewer acres compared to year ago, feed grains may have more price resiliency than soybeans, where acres are on the increase," Welch added. "But this is still a good reminder of the price risk we face given factors beyond supply and demand."
FEED GRAINS
Welch reports strong corn exports sales for the week ending May 18—18 million bushels, "twice the pace needed to achieve the target set by USDA for this marketing year of 2.225 billion bushels."
Sorghum export sales lagged wee exports sales for the year are at 75 percent of target. "Normally by the end of May, sales commitments are at 89 percent of the total," he said.
About the Author(s) Senior Content Director, Farm Press/Farm Progress
Ron Smith has spent more than 40 years covering Sunbelt agriculture. Ron began his career in agricultural journalism as an Experiment Station and Extension editor at Clemson University, where he earned a Masters Degree in English in 1975. He served as associate editor for Southeast Farm Press from 1978 through 1989. In 1990, Smith helped launch Southern Turf Management Magazine and served as editor. He also helped launch two other regional Turf and Landscape publications and launched and edited Florida Grove and Vegetable Management for the Farm Press Group. Within two years of launch, the turf magazines were well-respected, award-winning publications. Ron has received numerous awards for writing and photography in both agriculture and landscape journalism. He is past president of The Turf and Ornamental Communicators Association and was chosen as the first media representative to the University of Georgia College of Agriculture Advisory Board. He was named Communicator of the Year for the Metropolitan Atlanta Agricultural Communicators Association. More recently, he was awarded the Norman Borlaug Lifetime Achievement Award by the Texas Plant Protection Association. Smith also worked in public relations, specializing in media relations for agricultural companies. Ron lives with his wife Pat in Johnson City, Tenn. They have two grown children, Stacey and Nick, and three grandsons, Aaron, Hunter and Walker.
Subscribe to receive top agriculture news
Be informed daily with these free e-newsletters
You May Also Like
---