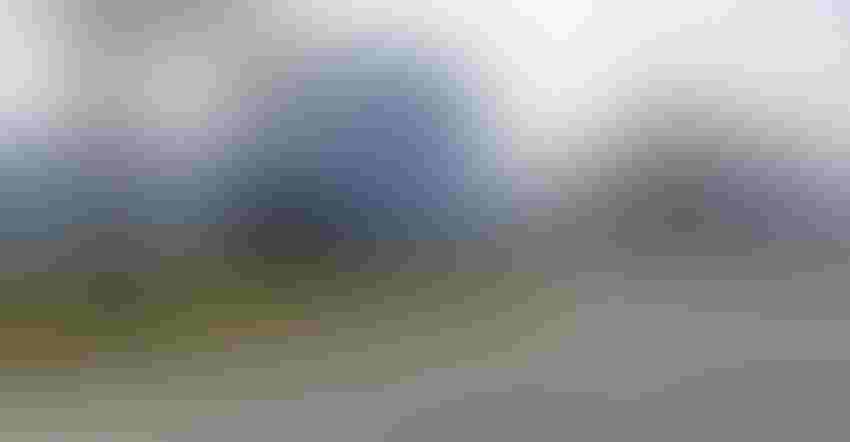 IOWA FOCUS: The Beck's expansion will include a new warehouse and dock space, a new structure for bulk storage, and installation of new color sorter technology.
Beck's, a family-owned seed company headquartered in Indiana, last week announced an ongoing expansion project for their processing and distribution facility at Mount Pleasant in southeast Iowa. The expansion will begin with a new warehouse and dock space that is projected to be complete in November. Future plans also include a new structure for bulk storage and installation of a new color sorter technology.
Beck's expanded its hybrid corn and soybean seed marketing efforts from the eastern Corn Belt into the western Corn Belt several years ago when it began selling and processing seed in Iowa.  
Seed marketing expands westward
"Not only is Iowa one of our fastest-growing markets, but our marketing area continues to expand further to the west," says Scott Beck, president of Beck's. "As we continue to grow, it's important we have the infrastructure in place to serve farmers with the best in quality seed, performance and customer service. By expanding the processing capacity at our Mount Pleasant facility, we'll be able to provide farmers with a high level of service that helps their operation succeed."
Purchased in 2014, Beck's facility at Mount Pleasant sits on 62 acres and currently has more than 105,000 square feet of warehouses, and 500,000 bushels of bulk storage capacity, along with three double-pass dryers, machinery storage, and sales and agronomic support. Beck's bought the original seed processing and warehouse facility in 2014 from DuPont Pioneer.
Expansion gets help from state
"Beck's is committed to growing here in Mount Pleasant and creating jobs in our community," says Kristi Ray, executive vice president of the Mount Pleasant Area Development Commission. "We are grateful for leaders in the private sector who recognize the strength and potential of our area."  
The expansion was approved by the Iowa Economic Development Authority board as part of the Iowa High Quality Jobs program. The HQJ provides qualifying businesses assistance to off-set costs incurred to locate, expand or modernize an Iowa facility. The IEDA offers this program to promote growth in businesses, which employ Iowans in jobs defined as high-quality by state statute. The project is expected to create 10 jobs. 
"With this growth we will provide more jobs in the community, which means we will have more people to help us produce a quality seed product to help our customers become more successful," says Daniel Ganz, Beck's production manager at the southeast Iowa location.
Beck's 6th largest seed company
Beck's is a family-owned and operated seed company serving farmers in Indiana, Illinois, Ohio, Michigan, Kentucky, Tennessee, Iowa, Missouri, Wisconsin, eastern South Dakota and southern Minnesota. According to a recent media survey, Beck's ranks as the sixth-largest seed company in the U.S. and the only one in the top six that's family-owned, making Beck's the largest retail, family-owned seed company in the nation.
To learn more visit beckshybrids.com.
Subscribe to receive top agriculture news
Be informed daily with these free e-newsletters
You May Also Like
---