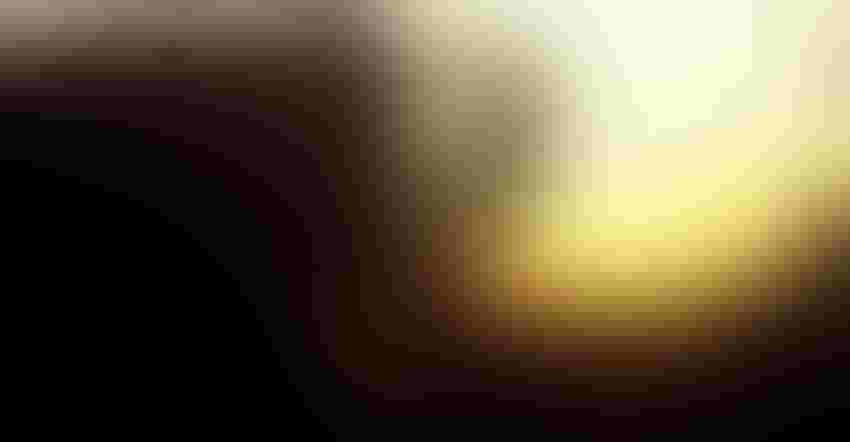 HARD WORK: A farmer climbs the truck ladder during wheat harvest in North Dakota.
The North Dakota Grain Growers Association continues to celebrate its 50th anniversary this year. Founded in 1967, the North Dakota Wheat Producers merged with the North Dakota Barley Growers in 1984 and changed its name to the North Dakota Grain Growers Association.
The farmer led organization has worked on many issues important to North Dakota grain growers including farm programs, trade policy and environmental regulations.
Over the past 50 years:
• Seven farm bills have been passed.
• Exports boomed in the 1970s.
• President Jimmy Carter imposed the Russian grain embargo and exports crashed.
• Interest rates soared.
• A farm crisis spread in the 1980s.
• The Conservation Reserve, Conservation Stewardship, Swampbuster and Wetland Protections programs were created.
• The North America Free Trade Agreement and Trans-Pacific Partnership were signed.
• President Donald Trump withdrew from the TPP, threatened to withdraw from NAFTA if it wasn't re-negotiated and imposed tariffs on Chinese steel, which ignited fears that it would cause a trade war and hurt grain exports.
The issues keep churning, says Harlan Klein, of Elgin, N.D., who served as a member of the board of directors of the North Dakota What Producers. Klein is also a former NDGGA chairman, and director of the National Association of Wheat Growers and U.S. Wheat Associates.
The persistent issues are in part due to changing times and the nature of U.S. democracy, he says.
"We change administrations and Congress every four to eight years and we have to educate new people," Klein notes. It doesn't help that every generation gets further removed from the farm, he says.
Not discouraged
NDGGA's directors aren't discouraged, though.
Jeff Mertz, Hurdsfield, N.D., the current NDGGA president, says directors are energized by a simple fact.
"If we don't stay involved, someone else will make ag-related decisions for us," he says. "Once you acknowledge this, it motivates you to ensure the success and profitability of the next generation of North Dakota farmers."
Subscribe to receive top agriculture news
Be informed daily with these free e-newsletters
You May Also Like
---