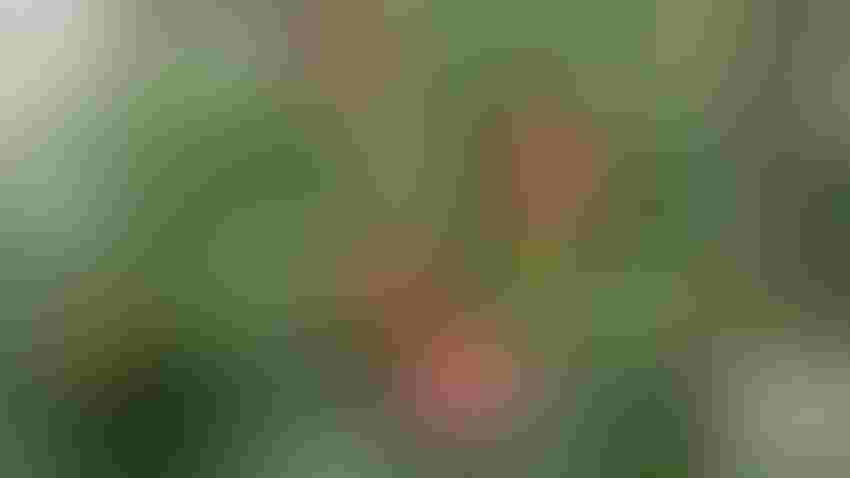 Submitted by Wilbur-Ellis Agribusiness
Sponsored by Wilbur-Ellis Agribusiness
Since it was introduced by the University of Minnesota in 1991, Honeycrisp has become one of the most sought-after apple varieties on the market. The variety's sweetness, firmness and tartness make it an ideal apple for eating. Its unique flesh has large cells that burst when bitten into for a gush of sweet and plentiful juice.
In Michigan, growers have invested in establishing hundreds of acres of Honeycrisp, many growing on trellis, grafted on dwarfing rootstocks that require intensive water management to meet the demands of the larger tree and fruit yield they support. While annual rainfall can range between 20 and 30 inches per year across Michigan, irrigation is still critical for optimum production.
"Many of the growers we work with have installed trickle irrigation to make the most of their investment, especially in northern counties where soils are sandier," said Ryan DeMorrow, water management specialist with Wilbur-Ellis near Kalamazoo, Michigan. "Growing on trellis allows higher tree density and more bushels per acre. Irrigation helps them optimize their return on this more expensive variety, and now they're looking for ways to improve their irrigation timing and efficiency for even better returns."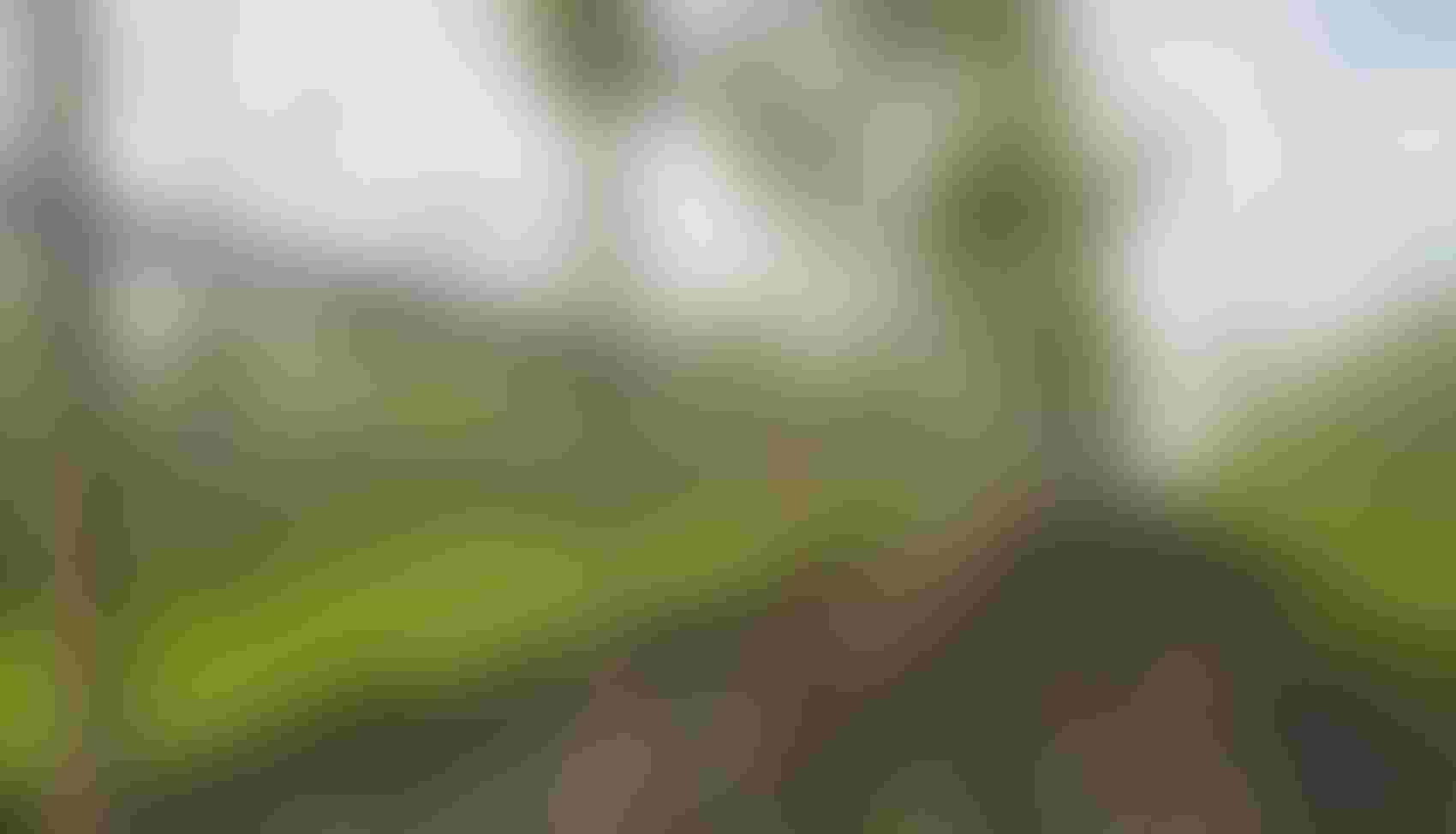 Photo submitted by Wilbur-Ellis Agribusiness
Irrigation to manage bitter pit
"A particular challenge with Honeycrisp is managing bitter pit," DeMorrow said. "In the Pacific Northwest, irrigation management has been used successfully to control vigor and help mitigate bitter pit.
"Here in Michigan, we're working with growers and nutritional agronomists to monitor soil moisture and the soil nutrient profile throughout the season to learn how we too can better manage crop quality, particularly bitter pit, and yields through more precise irrigation management," DeMorrow explained.
Bitter pit is a condition caused by low calcium (Ca) levels in the fruit. Ca provides stability in the cell wall. When there is a deficiency in the fruit, physiological breakdown of cell walls can occur. Ca is absorbed by the roots and moves with water through transpiration to the mature leaves. It is taken up into the fruit until mid-July. However, bitter pit relates more to the distribution of Ca in the plant rather than the Ca level in the soil. Too much or too little soil moisture will affect the accumulation of Ca within plants.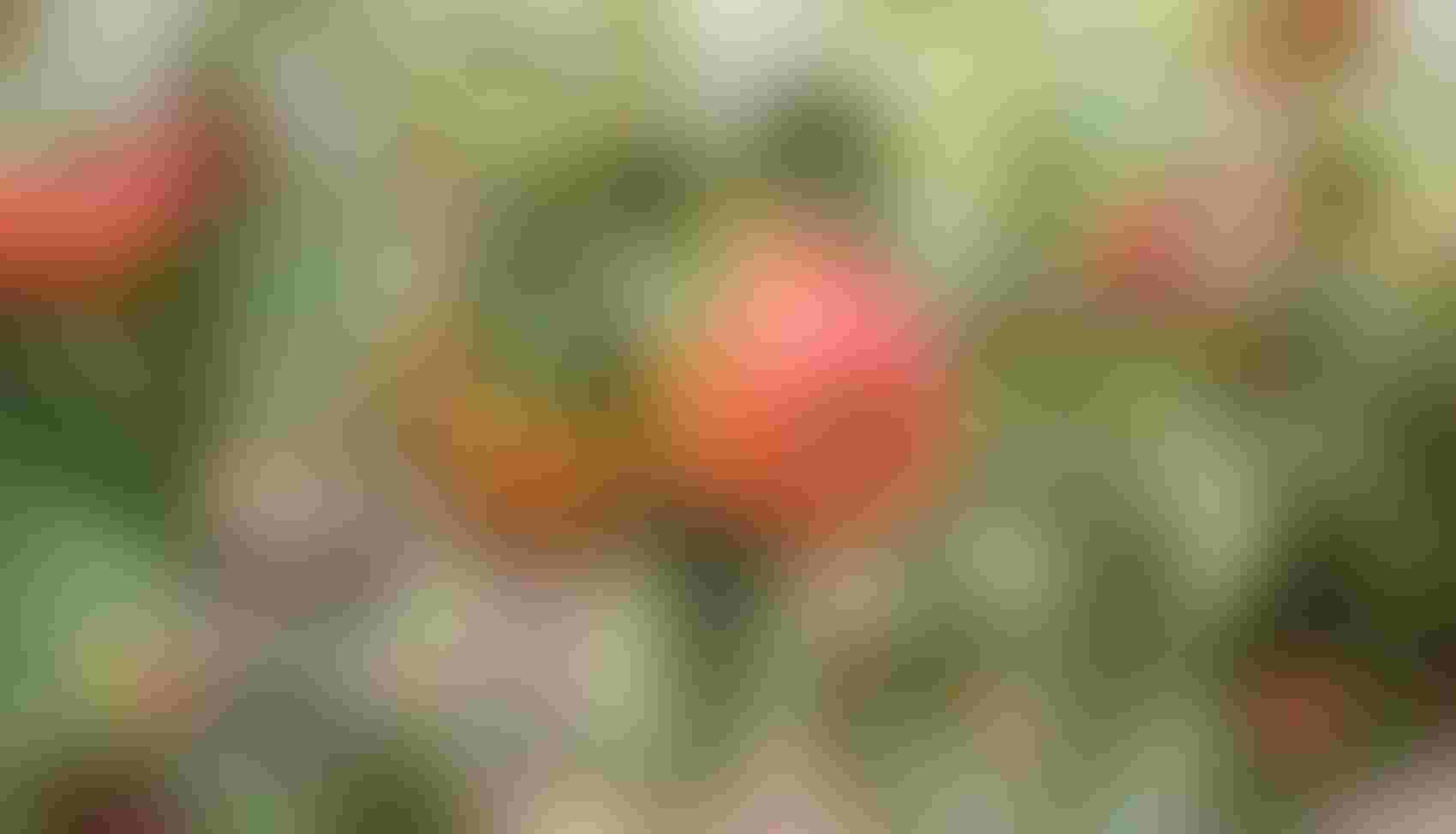 Photo submitted by Wilbur-Ellis Agribusiness
Technology offers insights to soil moisture levels
In today's orchards, Wilbur-Ellis irrigation management specialists are replacing the age-old toe-in-the-dirt method of deciding when to irrigate with Probe Schedule, a system of 36-inch soil moisture probes that feed data back to an irrigation-management software solution. Each 36-inch probe is equipped with nine sensors spaced on 3-inch intervals and is strategically placed throughout a field's irrigation zones. The monitoring system is calibrated according to soil type and parameters specific to the crop being grown. For example, with Honeycrisp, the root zone profile parameter would be based on the rootstock. Data is collected daily, providing insights back to irrigation specialists, agronomists and growers.
"Farmers used to kick the dirt and begin irrigation when the top two inches of soil got dry," DeMorrow said. "With our soil moisture monitors, they can track moisture levels through the entire root zone and know whether there is adequate moisture for proper nutrient uptake."
Each probe monitors moisture percentages in a .75 sq ft space, so probes should be placed in locations representative of the field. DeMorrow recommends placing within the least productive area of an irrigation zone or block. Some blocks may have two or three probes, but it's important to keep in mind that even with three probes in a 10-acre block, each is monitoring .75 sq ft out of 435,600 sq ft, so representative placement of the probes and trust in their readings are highly important.
"Reports are sent to growers each week, helping them recognize when they are over irrigating or under irrigating," he continued. "After the first year's harvest, some of the apple growers we worked with recognized a return from better fruit quality as well as a reduction in irrigation costs compared when they were just looking at that top two inches versus that whole soil profile."
Looking to the future, learning more
DeMorrow believes this is just one technology that will help Honeycrisp growers offset the potential for bitter pit in their crop, and he is anxious to incorporate the technology on more operations in the future.
"It will be interesting to get more experience using this technology to manage soil moisture in the Honeycrisp orchards and learn how doing so can impact the fruit quality," DeMorrow said.
For more information, contact your local Wilbur-Ellis agronomist or visit WilburEllisAgribusiness.com.
Subscribe to receive top agriculture news
Be informed daily with these free e-newsletters
You May Also Like
---