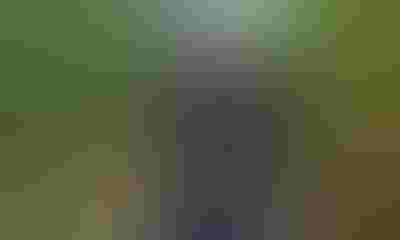 You've read many articles from many sources explaining why the idea of multi-hybrid planting makes sense. And you've read some of them here, and may read more of them here. You've likely also read comments from Dave Nanda, a private consultant and former corn breeder, who thinks the farthest it would make sense to go is two hybrids, and only if soil types are variable. With two hybrids and variable rates, he thinks you could accomplish your goal of maximizing yield.

FIND THE RIGHT HYBRID: Bob Nielsen says there are hybrids out there that will perform under a wide range of conditions. However, you must do your homework to identify them .
Here's yet another opinion. Bob Nielsen, Purdue University's Extension corn specialist for more than 30 years isn't convinced that planting multiple hybrids in the same field is necessary in most cases. He still believes you can get the job done with one hybrid- if you find the right hybrid.
Here is our conversation with Nielsen on this topic.
Bechman: Aren't there differences in fields related to soil type?
Nielsen: Yes, but high and low yielding areas in a field are not all related to soil type. That's just one factor. There are many other variables that cause variability for yield throughout fields.
Bechman: If you've got an area that doesn't yield as well and a seedsman says he has a hybrid that would do better there, isn't that worth trying?
Nielsen: The first question that should be addressed is why the area is lower yielding. If you don't understand why an area yields less in the first place, you also don't know which hybrid characteristics would be important for increasing yield in that area. For example, if you know the area is routinely low yielding due to inadequate soil moisture, it makes sense to plant a drought-resistant hybrid. However, that same drought-tolerant hybrid may also perform superbly in the remainder of the field. You can't just pick out different hybrids in a willy-nilly fashion and expect to solve all the issues related to why the area yields less.
Related: Agronomist sees bright future in multi-hybrid concept
Bechman: So what do you propose instead?
Nielsen: While my goal is to identify a range of hybrids over my entire farming operation that perform well across a wide range of conditions, my preference for individual fields is still to plant one hybrid. . If we get a wet year like last year, it can withstand wet feet as much as possible. If we get a dry year like 2012, it can still perform in a drought.
Bechman: Where are you going to find those hybrids? There are no perfect hybrids out there.
Nielsen: No, I didn't say there was a perfect hybrid. But there are hybrids that perform better over a range of conditions than some other hybrids do.
Bechman: OK, say a farmer buys your argument. Where does he find such hybrids?
Nielsen: It takes a lot of homework. You can't just listen to one salesperson, or look at one trial. You need to get your hands on as much data as possible. You need data from multiple locations because those locations hopefully represent a range of growing conditions. . You can use university trials, seed company trials and trials by independent research groups.
Bechman: Why is it such a big deal to find a hybrid that will perform over a range of conditions rather than produce the top yield this year?
Nielsen: Why? It's because we are in a period of climatic variability with frequent extreme weather conditions. We've gone from a drought to excessive rain and everything in between in the past four seasons. The problem is you don't know what you're going to get in 2016, but you know it will likely be extreme.
Bechman: If a farmer knew what was coming, then he could pick hybrids best suited to those conditions, right?
Nielsen: Yes, but that's the point- he doesn't know. No one knows ahead of time what you're going to get. Instead of shooting for top yield in any one year, I believe it makes sense to pick hybrids that will perform as well as possible under a variety of conditions. We don't know what to expect.
Subscribe to receive top agriculture news
Be informed daily with these free e-newsletters
You May Also Like
---