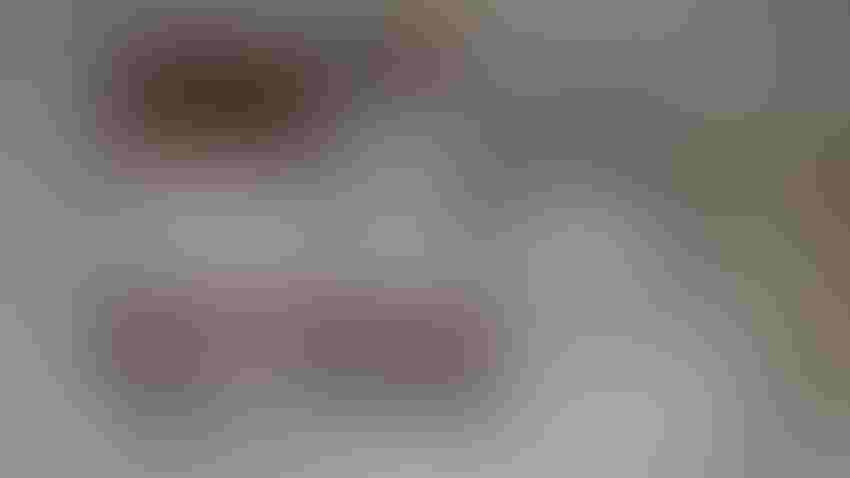 RIGHT PROTECTIVE GEAR: Make sure you and your employees have protective gear meeting standards specified on the pesticide label. The items shown may work in some cases but not others.
Tom J. Bechman
"It's easy to get comfortable working around pesticides," says Marty Huseman, White County, Ind. "Unfortunately, the hazard it poses never changes. Nobody wants a lifelong health sentence because they were not aware or just didn't protect themselves 'enough' while working with chemicals."
Fortunately, there are several ways you can reduce odds of receiving that devastating life sentence, Huseman says. He operates Good Day's Work, a safety consulting business, and specializes in helping ag businesses and farm operations work safely.
Here are his top nine safety tips for working around pesticides. See additional pesticide safety materials at the Purdue Pesticide Programs website, maintained by Fred Whitford and staff.
1. Train and reinforce training. According to Purdue Pesticide Programs, if you grow plants on a farm, you must comply with the federal Worker Protection Standard. Some exemptions apply for family members. Workers who are not certified must receive pesticide training annually.
In Indiana, anyone who handles or applies a restricted-use pesticide must now be certified and hold a private applicator's license. The Office of the Indiana State Chemist considers 2023 a transition year and will not issue penalties this year if someone isn't certified. However, that person must be trained.
2. Be a good role model. Family members will be watching you. They are apt to mimic your actions, so set a good example and follow proper safety protocol when working around pesticides, Huseman says. Employees may mimic your actions, too.
3. Provide personal protective equipment. Make sure everyone can wash their hands, especially before using the restroom. Refer to the product label to see what PPE items are required with that pesticide. If a respirator is required, it's your responsibility to provide it for an employee.
4. Change clothes. The best advice is to keep clean clothes at the farm so you can change clothes and shoes before getting into your truck or car, Huseman says. Chemicals can tag along on clothing.
5. Wash work clothes separately. If you don't do laundry, have this discussion with your spouse. When you handle pesticides, do not wash those work clothes with the family laundry. It's not worth the risk. Use hot water to cleanse work clothes.
6. Decontaminate the washer. Run another full cycle after you wash work clothes. The empty full cycle will remove residue that might linger in the washing machine.
7. Recognize key words on pesticide labels. Make sure your employees recognize these words as well. Employees should also be familiar with sections on the label describing PPE required so they understand the need for this equipment.
8. Know definitions and age requirements. For example, a pesticide handler is anyone who will mix, load or apply a pesticide. It's also someone who works on pesticide application equipment. Note that a pesticide "handler" must be 18.
9. Be prepared for an exposure. It's your responsibility to transport someone exposed to a pesticide, such as a leak on their arm or a blast to their face, to a medical facility. Have this information available in advance to provide to the medical staff: product name, EPA registration number, active ingredient, safety data sheet, how the pesticide was used and circumstances leading to exposure.
Subscribe to receive top agriculture news
Be informed daily with these free e-newsletters
You May Also Like
---