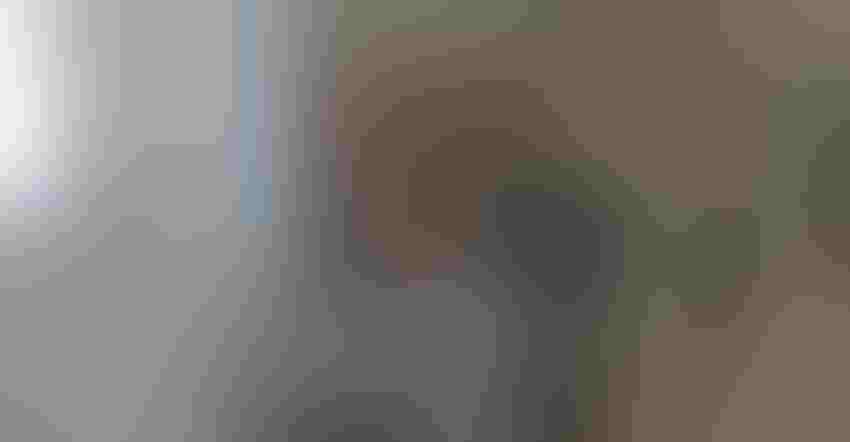 ELECTRICAL CHECK: Inspect control boxes and other electrical components while checking the grain handling system before harvest.
You emptied grain bins and cleaned them out. Is the rest of your grain handling system ready for harvest?
Here are seven points to include on your checklist to make sure your entire grain handling system, not just your bins, is in top shape and ready for action.
This information was provided by Gary Woodruff, GSI conditioning applications manager.
1. Check for any safety issues. Ensure that the electrical supply can be tagged and locked out when necessary. Use the lock-out system anytime inspection or service is required.
2. Clean all components. Cleaning is important not only for bins, but also for the dump pit, bucket elevators, chain conveyors, augers and any other equipment that comes in contact with grain.
3. Inspect all motors and belts. Are repairs needed? Are all shields in place?
4. Test all electrical panels. Be sure you check both the main controls and electrical components on other equipment such as the dryer. Make sure they're clean, and that the wires are tight and in proper order. Ignoring electrical panels and allowing them to accumulate debris, or having loose wires, can cause failures and downtime in the middle of harvest.
5. Keep the grain setup free of tall grass and weeds. The object is to minimize rodent and insect populations. Incorporating a bait station program outside of bins and buildings can help a great deal in keeping rodents out of the bins and other equipment.
6. Keep concrete and stone drives in good shape. You don't want potholes or anything that will cause difficulty while maneuvering trucks into place. Trucks should be able to move around the system easily.
7. Check guy wires if you have a bucket elevator. Check wires for condition and proper tension periodically. Talk to your family and employees about being careful with trucks with bed lifts and other tall equipment. You don't want to accidentally catch these wires, possibly bringing down the bucket elevator and causing serious damage.
Editor's note: This is the fourth in a series of articles about preparing your grain handling setup for the harvest season.
Subscribe to receive top agriculture news
Be informed daily with these free e-newsletters
You May Also Like
---