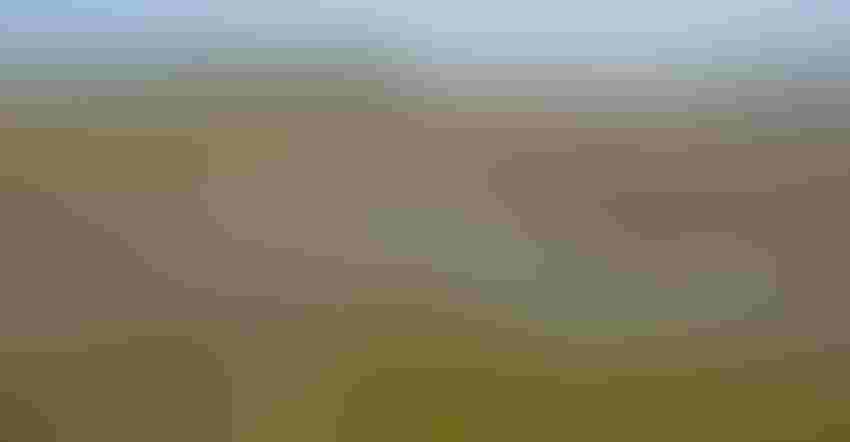 HELP FOR IDLE ACRES: Lots of Indiana acres weren't planted because they were too wet. Apply for funding to plant cover crops through EQIP and qualify for an MFP payment.
USDA finally has announced further details of the Market Facilitation Program, developed as a response to tariffs and their impact on trade and commodity prices. If you plant an approved cover crop on prevented plant acres, you'll be eligible for a $15-per-acre payment from USDA. Ag Secretary Sonny Perdue earlier indicated there might be a minimal payment. The most recent announcement by Perdue defines what "minimal" means.
That payment likely won't be enough to pay for the escalating costs of cover crop seed, but it would offset part of the purchase. Conservation experts suggest that there are several benefits of establishing a cover crop on these acres, including avoiding what some call "fallow year syndrome." Fallow year syndrome relates to a negative effect on microorganisms when nothing grows in a field for a year.
In addition, the Natural Resources Conservation Service in Indiana is offering a special Environmental Quality Incentives Program sign-up for farmers who couldn't plant due to flooding or wet fields. EQIP is usually reserved for longer-term projects to address resource concerns on the farm, but this is an exception, officials say. The sign-up period is only open until Aug. 9.
This special sign-up provides technical and financial assistance to help farmers plant cover crops as an alternative to letting fields go fallow and uncovered, says Jerry Raynor, NRCS state conservationist.
Gerald Roach, assistant state conservationist for programs, clarifies: "The funding for cover crops is made through the EQIP program and is totally separate from the MFP payment. The EQIP program payment for an eligible participant is independent of the MFP program.
"Interested participants would have to meet program eligibility and NRCS standards and specifications for cover crops. A landowner doesn't have to be currently enrolled in EQIP to apply. This is a one-time, short-term sign-up to provide landowners the opportunity to help address soil and water resource concerns that were caused by lack of planting due to extreme wetness. This would be done by getting cover on fallow fields to help improve soil health and reduce erosion."
Roach adds that the commitment by the participant if accepted into the program would be compliance with NRCS standard participant and land eligibility requirements, as well as implementation of one year of cover crops in 2019 that meet NRCS standards and specifications.
Subscribe to receive top agriculture news
Be informed daily with these free e-newsletters
You May Also Like
---