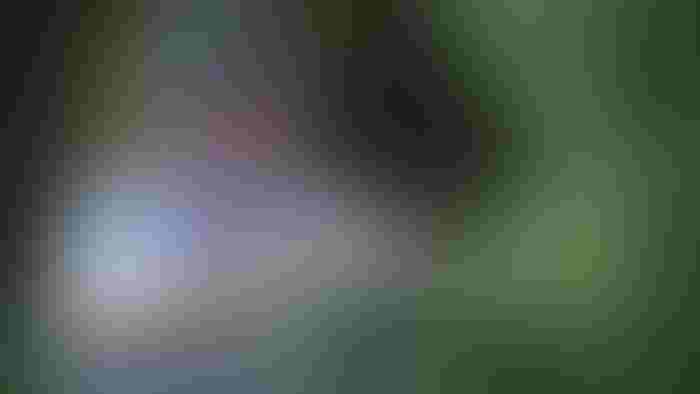 He inspects the green, fragrant limbs of the trees closely. Walking amid beautifully shaped pine, fir and spruce trees — with the wind whispering through the branches — is a peaceful endeavor.
But this isn't just a typical walk in the woods for Dan Hoppe. He is one of the state's longtime choose-and-cut Christmas tree growers, and although at times his work among the trees can be peaceful and restorative, it is also challenging.
Hoppe's T.H.E. Farm near Bloomfield, Neb., has been operating since 1988. It began on leased land as a way for local Eagle Scouts to earn their conservation merit badges. Eventually, full operations — responsibility for planting, weed control, pest scouting, shearing and harvest — were taken over by Hoppe.
There are a few dozen Christmas tree growers such as Hoppe scattered around 17 counties in Nebraska. These dedicated growers sell about 10,000 real Christmas trees every year around this time. While some might say that Christmas trees are just like any other crop, the difference is that tree growers must wait at least seven years after planting to obtain their first harvest. It takes patience.
According to the 2017 USDA Census of Agriculture, Hoppe and other Christmas tree growers in Nebraska — along with those operating on 15,000 tree farms across the country — marketed just over 22 million real Christmas trees to customers last season alone, from 350,000 acres dedicated to growing Christmas trees.
While many of those trees were purchased from chain store lots, retail lots, nurseries, online marketers and through nonprofit groups, over one-quarter of the trees purchased, according to a recent National Christmas Tree Association (NCTA) survey, came from choose-and-cut tree farms, just like T.H.E. Farm south of Bloomfield.
Learning the ropes
"Over the years, I learned what to do and what not to do," Hoppe says with a laugh. "I try to stay ahead of some of the problems that can arise."
When he started, the farm was planted almost exclusively to Scotch and Austrian pine trees, because they were fast growers. He started to plant softer eastern white pine trees to offer his customers a better variety, and eventually added balsam, Fraser and concolor fir to the mix.
Many of the fir trees were slower growing than the pines. With older, mature Scotch pine trees succumbing to pine wilt, Hoppe also planted Douglas fir, which he really likes because they are also fast-growing and high-quality Christmas trees.
As for pest problems, two challenges top his list. He has trouble with scale insects occasionally, which leave tiny white "scales" on some of the needles, along with pine wilt hitting some of his older Scotch pines. He treats his trees for scale insects, and the Nebraska Department of Agriculture inspects all his trees each year for insects, diseases and other issues.
Hard work
One of the major tasks for Christmas tree growers is shearing in the heat of summer in late June and July.
"I use a shearing knife and simple clippers," Hoppe says. "I basically shape the Scotch pine and Austrian pine, which will grow 4 to 18 inches a year. So, I cut back the leader to keep it at about 10 inches. With a shearing knife, I shear the branches, which helps them to produce double or triple the number of buds."
The shearing is what gives the trees a more pyramidal, traditional "Christmas tree" shape.
For weed control, T.H.E. Farm uses mowing and may use limited herbicides to keep thistles and bindweed under control. "I like to use mowing to control weeds, and I mow grass around the trees," Hoppe says.
Blackbirds have become another challenge. The heavy birds land on the leader branches of the trees, and when they spring into the air, can break the leaders off. In addition, some trees — no matter how much shearing is done — will never make good Christmas trees. Perhaps the trunk is crooked, or deer have rubbed the bark and branches from the main trunk of the tree.
"We use those trees that won't make Christmas trees to make wreaths, swags or even decorations for gravesites," Hoppe says. "I also sell bags of greenery for home decorations, so I can use up those trees that aren't going to be sold otherwise."
Hoppe markets trees by sending out a letter to the previous year's customers, sometime in September. Many families visit the farm in October to tag the trees they wish to cut, and then return to the farm in late November to cut their Christmas tree and take it home. Over the years, he has marketed trees to returning customers from around the region, but also those from many other states.
People person
"I enjoy visiting with our customers," Hoppe notes. "I like to see them return and help them pick out their tree."
He also offers cups of hot chocolate, hot apple cider and cookies to customers. He sells his own homemade flavored popcorn from another business, "Grandpa Dan's Popcorn," through the Christmas tree farm as well.
For T.H.E. Farm, it is all about making holiday traditions for customers who have become like family over the years. The work itself is the reward in Hoppe's mind. As a self-proclaimed outdoors person who likes to keep busy, he adds, "I love working in the trees. It is peaceful out here."
Learn more about real Christmas trees and how they are grown at realchristmastrees.org.
Environmentally friendly
A real Christmas tree is an environmentally friendly way to celebrate the holidays, according to NCTA. Here are a few benefits of real trees offered by NCTA that support this message:
The trees are a product of nature.

They convert carbon dioxide into oxygen.

Trees provide habitat for wildlife.

Real trees are fully biodegradable and recyclable.

Tree farms employ local workers.

Locally grown trees contribute to the local economy.

For every tree harvested, at least one or two trees are planted to replace it.
Subscribe to receive top agriculture news
Be informed daily with these free e-newsletters
You May Also Like
---