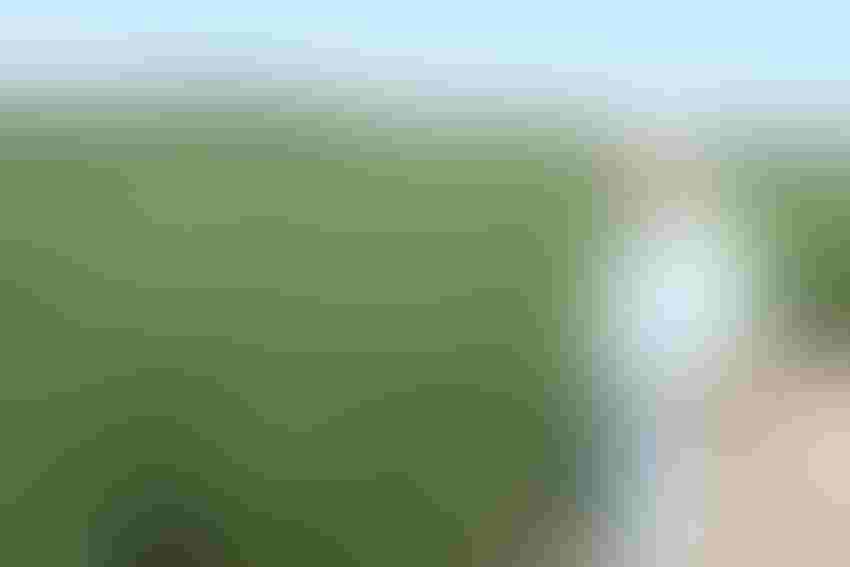 Think Different:
When David Nichols found glyphosate-resistant Palmer amaranth in his fields, he realized some big changes had to be made. "I knew we had to change what we were doing or have a train wreck."
Purdue weed scientist Bill Johnson emphasizes that producers must understand that Palmer weed populations will explode next year from only a couple plants that go to seed. He says many producers don't realize the number of seeds even one Palmer amaranth plant or waterhemp plant can produce.
"You will have a major war on your hands next year. Weed escapes now will become the big problems next year."
------------
A change in weed thinking is keeping David Nichol's farm profitable.
"We've learned the hard way," says this Tennessee farmer as he talks about his weed management program on their 3,500-acre family farm, which includes corn, wheat and soybeans.
Nichols has faced Roundup resistance in his fields over the past seven years. First he noticed marestail. Then came Palmer amaranth and waterhemp. He discovered these resistant weeds by taking notice of every field and the areas that had been sprayed. When weeds reappeared, he knew they were resistant.
During the glyphosate era, Nichols thought that applications didn't have to be precise. "We could scout fields through the windshield and apply as necessary," says Nichols. Unfortunately, he says, that habit turned out to be a tough lesson.
Easy weed management days are over
"The days of hitting the easy button when it comes to weed management are over," says Purdue weed scientist Bill Johnson. And David Nichols's situation isn't unique. Producers need to understand that it only takes a couple of Palmer pigweeds going to seed in a field this year to create a weed population explosion next year, he says. 
Many producers don't realize the number of seeds even one Palmer amaranth or waterhemp plant can produce. "You will have a major war on your hands," says Johnson. "Weed escapes now become the big problems next year."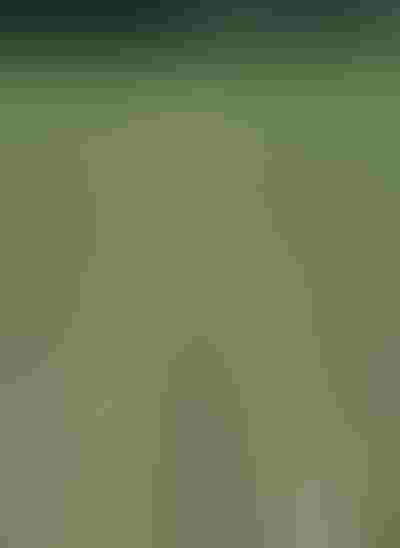 Farmers have to seriously scout their fields, identify exact weed problems and then spray chemicals specifically for those weeds. Johnson says producers must stay on top of the fight against herbicide-resistant weeds. Farmers must concentrate on spray droplets, water quality (including PH and hardness) and the carrier volume. Producers must use residual herbicides and change them as the weeds call for it. In addition, he says growers must use soybean seeds with different herbicide-resistant traits in them every year.
Can't use chemistry alone
Nichols now uses Liberty Link soybeans with herbicides that help control glyphosate resistant weeds. However, it's not just about chemistry when it comes to battling weeds. Nichols starts with a clean seedbed. He utilizes no-till or minimum tillage in the fall. He says by preparing the seedbed in the fall, it gives him the best opportunity to get his fields planted in a timely manner and fight herbicide-resistant weeds.
Nichols was taught that the best management practice was to rotate crops, but it's more than that. "Apply the herbicides in a timely fashion. And don't be afraid to use different chemistry formulations to combat the weed resistance," he says.
"Palmer is waterhemp on steroids," says Nichols. You can't let Palmer get any larger than three or four inches tall before using chemicals to kill it. And the only way to do that is to scout the fields by foot, not through the windshield of the truck. Then once the crop canopy is developed it helps keep pigweed out.
Nichols relies on a pre-emergent herbicide following the planter to stop Palmer before it emerges. Then as the crop emerges, he applies more herbicide to fight the weeds that emerge.
Don't skimp on water
When it comes to application specifics, Nichols says coverage is key. That was difficult for him to understand when the problems first surfaced. Now, he uses more than 20 gallons per acre.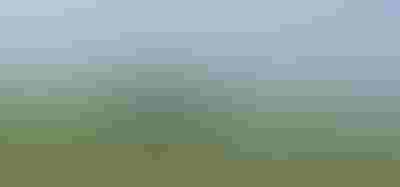 "We realize that the extra gallons per acre are our friend," he says. He also urges producers to use the right tip and the right pressures for your machine.
Nichols says farming is about change and that includes the way weeds are managed. He has learned that when nothing is wrong in the fields, then it is time to change the management system before something is amiss.
Subscribe to receive top agriculture news
Be informed daily with these free e-newsletters
You May Also Like
---