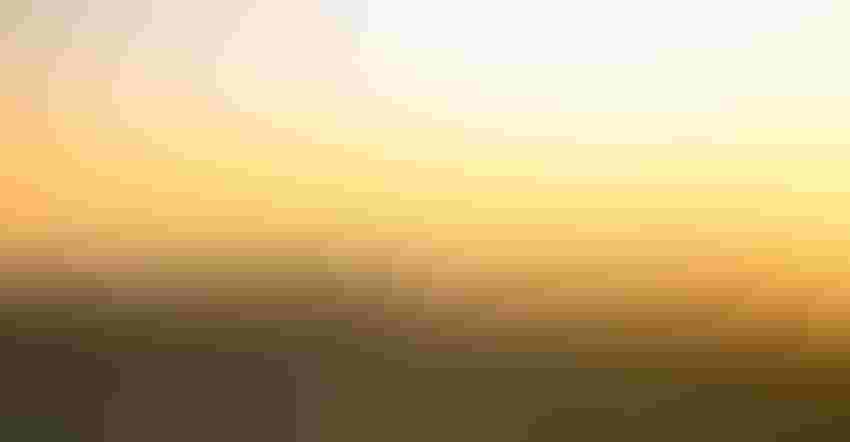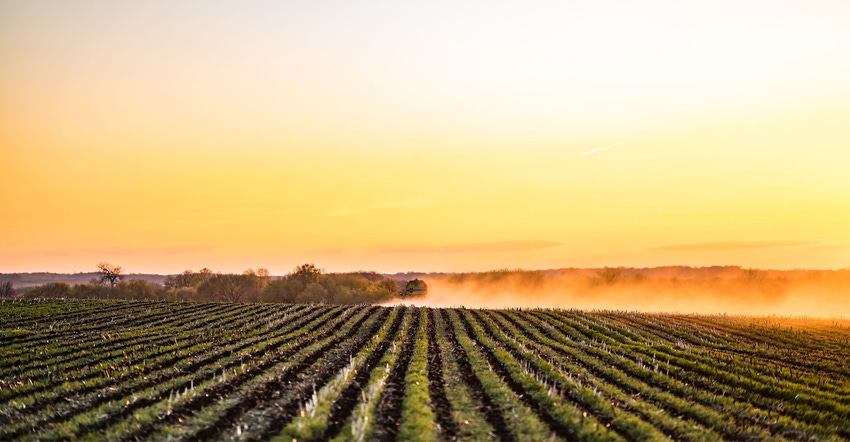 YIELD BOOSTER: Improving soil biology through use of higher quality fertilizer formulations gives crops a stronger start, says Iowa farmer Darin Stolte.
Photos by Midwestern BioAg
A fourth-generation farmer, Darin Stolte has a passion for protecting and optimizing the soil in his fields. The eastern Iowa farmer grows corn, soybeans and alfalfa, and runs a beef cow-calf operation. His passion for nutrient stewardship grew deeper in 2012 when he started to incorporate the 4R nutrient stewardship approach — right source, right rate, right time, right place — into his operation.
In 2016, Stolte received the 4R Advocate Award from The Fertilizer Institute. Since then, he has continued his journey in stewardship and incorporated strip tilling and cover crops into his operation. As he was getting started with strip tilling, he was introduced to TerraNu, a carbon-based granular fertilizer and decided to give it a try based on the recommendation.
"When you're trying something new, you don't have to try it on the whole farm," Stolte says. "Just try it on a small portion of acreage. If you spend $20 and you get $30 back, that's a positive return. If you spend $50 and get $80 back, that's positive as well. So, I don't worry about how much I spend. I worry about the return on my investment and how much I can get back. I feel like TerraNu and its balanced nutrition is paying us back versus applying lower-quality nutrients."
Works well with strip till
One challenge growers face is managing the salinity in fertilizer blends. With its low-salt formula, TerraNu lets Stolte apply without the worry of burn. 
"It's important to place higher-quality nutrients, like TerraNu, in the root zone," he says. "This enables the plant to have access to the nutrients and achieve maximum nutrient uptake. Broadcasting nutrients across the whole width of the field can lead to nutrients being flushed out, but strip tilling prevents that and keeps them accessible."
PLACEMENT HELPS: Using a strip-till system, Darin Stolte places the carbon-based TerraNu fertilizer in the corn plant's early rooting zone instead of broadcasting it.
By strip-tilling, Stolte aims to get the most out of his fertilizer investment. He also takes a special interest in how inputs affect the soil, its pH and the availability of nutrients being applied to ensure his crops get the nutrients they need. 
"TerraNu and the Midwestern BioAg fertilizer blends are enabling us to balance nutrients. We're going further than simply applying nitrogen, phosphorus and potassium. We're adding all of the trace minerals — everything the crop needs throughout the entire growing season. TerraNu helps with maximum nutrient uptake by feeding the soil biology and helping increase the earthworm population," Stolte says.
Enhance biological activity in soil
TerraNu stimulates soil biology through the power of carbon, explains Edwin Suarez, technical agronomist with Midwestern BioAg. The readily available carbon is a food source to soil microbes. Also, carbon enhances biological activity and makes nutrients available to plants, enhancing crop performance.
"Not only does the process increase the use efficiency of nutrients applied, but it also aids in the use of nutrients already present in the soil, unlocking them from the soil matrix and making them available for the crops," Suarez says. "Soil biology is the foundation of the season's yields. With healthy soil biology and increased nutrient use efficiency, crops can access nutrients when they need them and reach their yield potential." 
Stolte adds, "What I like about TerraNu is that it increases the soil's biological activity. I used it on one of our marginal farms in 2018 and saw a nice yield response. We saw as much as a 25- to 30-bushel advantage over what we have ever seen from that farm. The crop never had a bad day. It grew nice and uniform. I never saw any deficiencies or striping of the leaves like I've seen in the past. I know nutrients are getting into the plant when those traits aren't noticeable."
Increasing crop nutrient uptake
The Midwestern BioAg 2019 TerraNu corn trials showed an average yield increase of 13 bushels per acre compared to standard grower blends and an average return on investment of $23 per acre. Out of the trials, 89% showed increased nutrient uptake at the VT growth stage, including phosphorus, potassium, sulfur, boron, manganese and zinc. On-farm soybean trials showed an average yield increase of 3 bushels per acre over grower standard blends and an average ROI of $7 per acre.
Explaining the trial results, Suarez says, "By delivering premium ingredients and stimulating soil biology, TerraNu increases nutrient uptake, which improves the crop's performance and ends the season with higher yields. We've been very pleased with the ROI and yields we're seeing and what that means for growers trying to reach maximum crop performance and production goals."
For more information, visit terranu.info or call 800-327-6012.
Source: Midwestern BioAg, which is solely responsible for information provided and is wholly owned by the source. Informa Business Media and all its subsidiaries are not responsible for any of the content in this information asset.
Subscribe to receive top agriculture news
Be informed daily with these free e-newsletters
You May Also Like
---