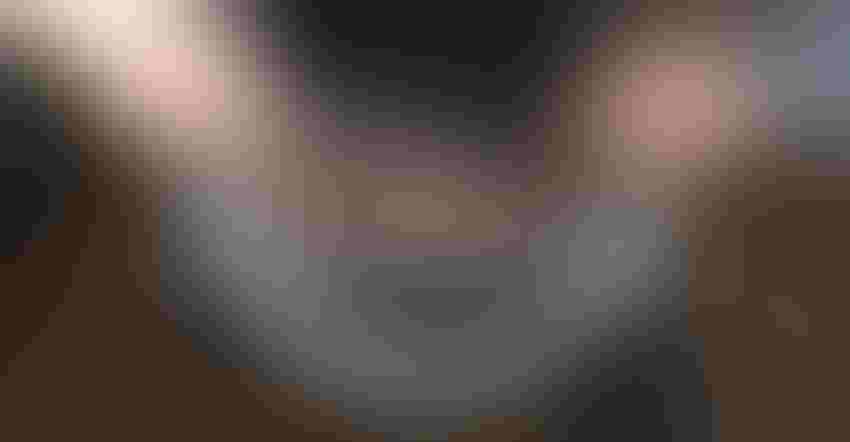 RIGHT PLACEMENT: This new product from 360 Yield Center, which should be available for 2018, helps put starter fertilizer on both sides of the row, increasing efficiency — at least in theory.
Everyone grew up hearing about the three R's of early education (reading, 'riting, 'rithmetic). But are you aware of the 4 R's of effective and efficient use of fertilizer products provided by The Fertilizer Institute? 
Don Donovan believes you should be. He's a district conservationist with the Natural Resources Conservation Service and a contributor to Indiana Prairie Farmer's Salute Soil Health columns.
The 4R concept includes determining the right rate and right fertilizer source, and applying at the right time and in the right place. In this age of tight financial margins and environmental concerns, Donovan knows successful Indiana farmers understand these principles and involve them in their operations.
4R basics
Here is a closer look at the 4 R's. Donovan provides the information.
• Right rate. Match the amount of nutrient to crop needs, and make decisions based on soil nutrient supply and plant demand. Balance the crop's needs without running short or putting on too much that may then be lost to the environment. Soils tests should be the backbone for all nutrient applications.
• Right fertilizer source. Match fertilizer type to crop needs. There are many types of fertilizer, including commercial and noncommercial manure. Ensure a balanced supply of essential nutrients considering both naturally available sources. Think about the characteristics of specific products in plant-available forms.
• Right time. Make nutrients available when crops need them. Make decisions based on the dynamics of crop uptake, soil supply, nutrient loss risks and field operation logistics. When does the crop need the nutrients, and when are they available for uptake? What are the chances for loss prior to uptake? Typically, split applications are more efficient than one application.
• Right place. Keep nutrients where crops can use them, and address root-soil dynamics and nutrient movement. Manage the differences and variability within each field to meet the site-specific needs of your crop and to limit potential losses from the field.
Spring fertilizer application
Keep the 4 R's in mind as you prepare for fertilizer applications this spring, says Clint Harrison, also a district conservationist with NRCS. He works with farmers who use a nutrient management plan to help maximize their nutrient use efficiency. 
These plans all start with an up-to-date soil test, Harrison says. If you haven't tested your soil recently, you may be applying more fertilizer than your crop needs or will use, he notes. 
Using variable-rate application could also be beneficial to your operation by putting the correct amount of nutrients required exactly where they are needed. Some farmers also wait until the spring to spread dry fertilizer. Winter application of dry fertilizer increases loss due to weather. 
For instance, surface-applying phosphorus to frozen or snow-covered ground greatly increases the chances of nutrient runoff from winter rains and snowmelt, Harrison says. Many Indiana farmers now use spring application just prior to, at the time of or after planting to minimize losses to runoff and leaching. 
Harrison says these farmers can also reduce the risk of nutrient runoff by planting cover crops. The cover crops will capture the nutrients from fall to spring that may otherwise leave the field and keep them on the farm, making them available for use by your cash crop. 
Considering all these factors in your nutrient plan could save you time and money. With profit margins getting tighter, getting all you can get out of your commercial fertilizer is vital, Harrison says.
Subscribe to receive top agriculture news
Be informed daily with these free e-newsletters
You May Also Like
---