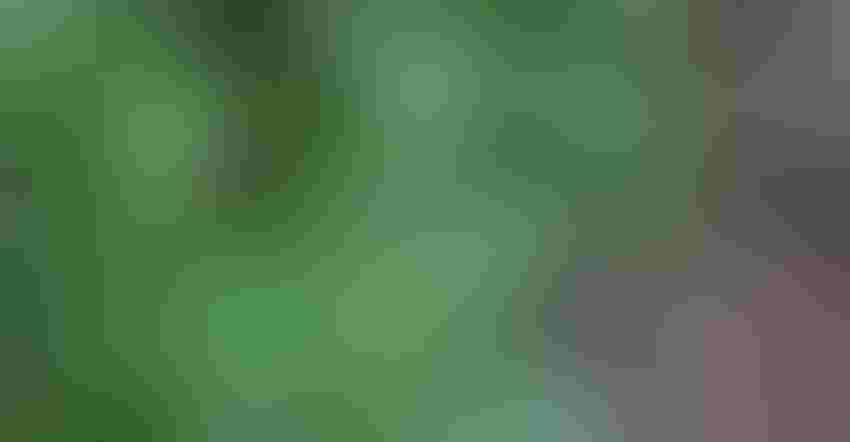 DICAMBA DEBACLE: Soybean fields across Missouri are showing signs of damage from dicamba drift. With an increase in complaints, the Missouri Department of Agriculture stopped all sales and use of dicamba-containing products.
The growing number of dicamba pesticide drift complaints prompted Missouri Department of Agriculture Director Chris Chinn to temporarily halt all sales and use of dicamba pesticide products labeled for agriculture uses.
According to the order, Chinn found "probable cause" that dicamba containing pesticide products are being used in violation of state law. Older dicamba products not labeled for in-crop post-emergent use on dicamba tolerant cotton or soybeans are currently being used. The order also states that users are not applying the new pesticide technologies according to the labels by adhering to warnings not to apply during a temperature inversion or allow drift.
These use violations prompted the Stop Sale, Use or Removal Order, which requires that all distributors and retailers immediately cease sales and offers of sales of all dicamba-containing products including Xtendimax with VaporGrip Technology, Engenia Herbicide, and FeXapan Plus VaporGrip.
The order also directs all certified commercial and private applicators to stop in-crop post emergent use of dicamba products.
Affected acres
The Facebook announcement came on the heels of a University of Missouri field day that focused on the issues surrounding dicamba drift in Missouri. During a dicamba panel, Missouri Department of Agriculture Pesticide Program Administrator Paul Bailey and University of Missouri Extension weed scientist Kevin Bradley outlined the extent of the drift injury. Bailey said the state has 134 complaints of dicamba injury, but expected that number would grow. The complaints represent 66,384 total production acres, of those 59,862 acres are soybeans.
However, after polling companies and extension agronomists, Bradley reported the number of soybean acres with dicamba injury at 203,000. In Missouri, dicamba injury is moving out of the Bootheel and into the northern portion of the state. There are reports of injury to 8,000 acres from the Mississippi River to the Missouri River.
Missouri is not alone. Other states are seeing similar complaints--Arkansas with 500, Mississippi at 55 and Tennessee at 77. And this is not just a Mid-South problem. Bailey said that in the last two days Iowa farmers logged 12 complaints of dicamba injury, Kansas saw 30 and Nebraska posted 20. "All four states in the EPA Region 7 now have dicamba injury," he said. "That is a big chunk of the Midwest." Arkansas officials have also issued a ban on dicamba.
Halt for how long
Chinn asked the makers of the approved post-emergent products and farmers to work with her department to determine how to allow applications to resume this growing season. "As soon as we've completed this process," she said, "we plan to issue a special label and resume applications." However, the statewide order will remain in effect for all other dicamba containing products until Dec. 1.
Missouri Farm Bureau president Blake Hurst called on companies to "work with the Department to find a way forward that protects both farmers at risk of losing their crops to weed infestation and those farmers' neighbors." The organization supports a "temporary pause" in the use of dicamba to allow all parties to work toward a solution, he said.
Subscribe to receive top agriculture news
Be informed daily with these free e-newsletters
You May Also Like
---