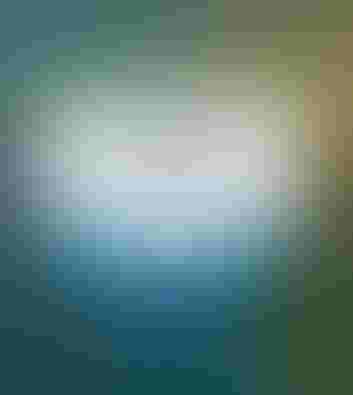 This  is a media release sent by manufacturers and other agriculture businesses.
Koch Agronomic Services proudly announces increased availability of its SUPERU fertilizer, providing growers access to more of the trusted fertilizer they've come to depend on when protecting their nitrogen investment. The increased capacity will come as part of a $1.3 billion expansion project at the Koch Fertilizer facility in Enid, Oklahoma.
SUPERU fertilizer provides the highest concentration of nitrogen available – 46 percent – in a finished granular fertilizer that incorporates urease and nitrification inhibitors to provide both above- and below-ground protection against all three forms of nitrogen loss – volatilization, denitrification and leaching.
"Our increased production capacity allows us to offer retailers and their customers across a broader geography this flexible, easy-to-use fertilizer," says Stan Koster, vice president of Koch Agronomic Services. "We believe this innovative solution can help growers better achieve their operational and environmental goals."
Delivers Unsurpassed Productivity
In one ready-to-use product, SUPERU fertilizer allows for broader and more even spread patterns so applicators and growers can cover more acres in less time and be assured that nitrogen is protected, even when applied to the surface. SUPERU fertilizer helps farmers maximize their yield potential and minimize potential environmental impact.
KAS Director of Agronomy Dr. Greg Schwab notes that SUPERU fertilizer is backed by 25 years of research and hundreds of field trials. "Proven SUPERU helps growers save time and money, resources that can't be grown in a field," Schwab says.
Recent field trials on spring wheat in Glyndon, Minnesota, for example, found that SUPERU fertilizer reduced calculated cumulative nitrate leaching, or nitrogen loss to the soil, by 30 percent. In the spring wheat trials, SUPERU fertilizer was found to significantly reduce all three types of nitrogen losses.
That's an important benefit for Minnesota producer Clark Anderson.
"The weather is something you can't control on the farm. SUPERU protects you from volatilization, if you don't get rain, but it also protects from leaching if you get too much rain," says Anderson, who, along with his brother, farms 2,800 acres of corn, soybeans and hay near Princeton, Minnesota.
Subscribe to receive top agriculture news
Be informed daily with these free e-newsletters
You May Also Like
---