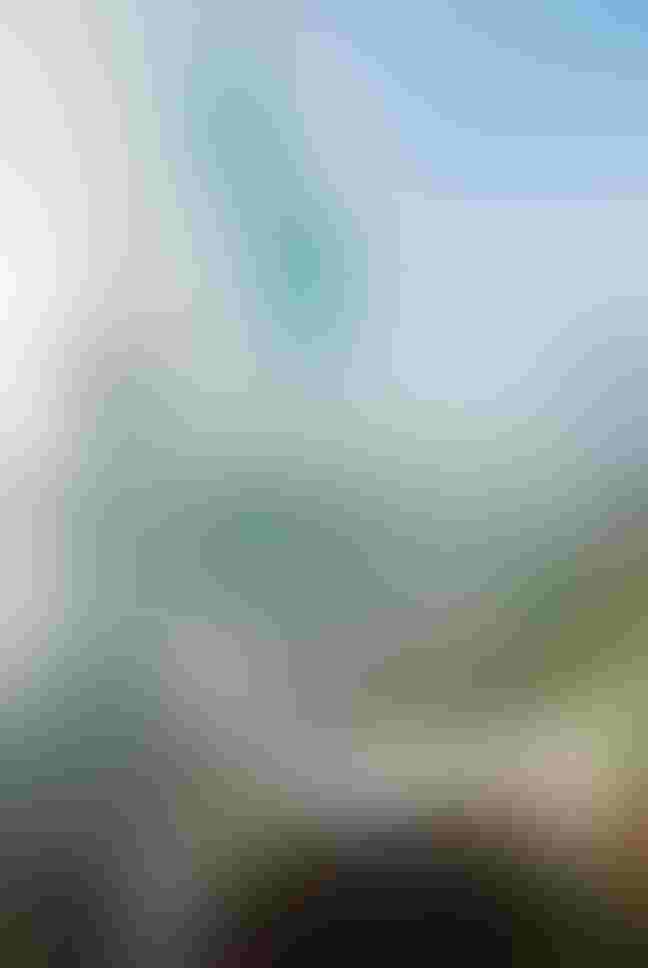 The big question many farmers have is whether or not to apply nitrogen fertilizer this fall or to wait until next spring. We know from nitrate levels in rivers that an appreciable amount of the nitrogen present last fall left fields through tiles lines last spring. Fall-applied nitrogen generally went out late enough last fall, and soils turned cold and stayed cold after application, so most of the nitrogen lost in tile lines last spring came from leftover nitrogen rather than from nitrogen fertilizer applied last fall. The fact that we're seeing similar responses to fall- and spring-applied nitrogen would support that most fall-applied nitrogen stayed in the soil and available to this year's crop. We are not seeing the unusually large responses to applied nitrogen this year that we would expect to see following high nitrogen losses.
The basics of fall nitrogen application have not changed: the form should be anhydrous ammonia (NH3); soil temperatures should be at or below 50° F at the time of application; using a stabilizer/nitrification will slow the activity of microorganisms that convert ammonium to nitrate (the form that can leach); soils should not be wet or very dry, but should have enough water to allow the ammonia to spread to a diameter of 4-6 inches as it is released in the soil; and application depth should be 6 inches or more so the NH3 gas doesn't escape after application. Fall NH3 application should not be done in southern Illinois due to higher chances of soil warming in the fall and earlier warm-up in the spring, and nitrogen losses also go up on poorly-drained soils or very light soils, making fall application more risky.
One approach that some take to managing risk of nitrogen loss is to apply high nitrogen rates in the fall, with or without inhibitor, with the idea that some nitrogen loss can happen but that there will still be enough nitrogen available the next spring. This can certainly work in terms of having enough N, but it comes at a high environmental cost. Not only do we know that high yields of corn grown in productive soils often do not need the high nitrogen rates that some producers apply, we also know that too-high nitrogen rates will, sooner or later, mean more loss of nitrogen to the environment. While loos to the environment may not seem to be a "real" cost (though the additional nitrogen is a real cost), it is a real cost, in terms of things like water treatment to remove nitrate, and in terms of image.
Like what you're reading? Subscribe to CSD Extra and get the latest news right to your inbox!
One practice that some have adopted is to apply only part of the nitrogen in the fall, with the rest applied the next spring. This approach should reduce the amount of nitrogen loss if soil conditions become conducive to loss of fall-applied N. And it provides one of the underappreciated benefits of fall-applied NH3, which is having nitrogen dispersed through the soil and easily accessible to the plant in the spring. The drawback is that NH3 application is rather slow and costly compared to most other methods of nitrogen application, and so applying lower rates increases the cost per lb of nitrogen applied.
Read more from University of Illinois and Nafziger about fall nitrogen application, including rates and nitrogen with cover crops.
You might also like:
Gene research to improve nitrogen efficiency in corn
Post-harvest field management tips
Subscribe to receive top agriculture news
Be informed daily with these free e-newsletters
You May Also Like
---