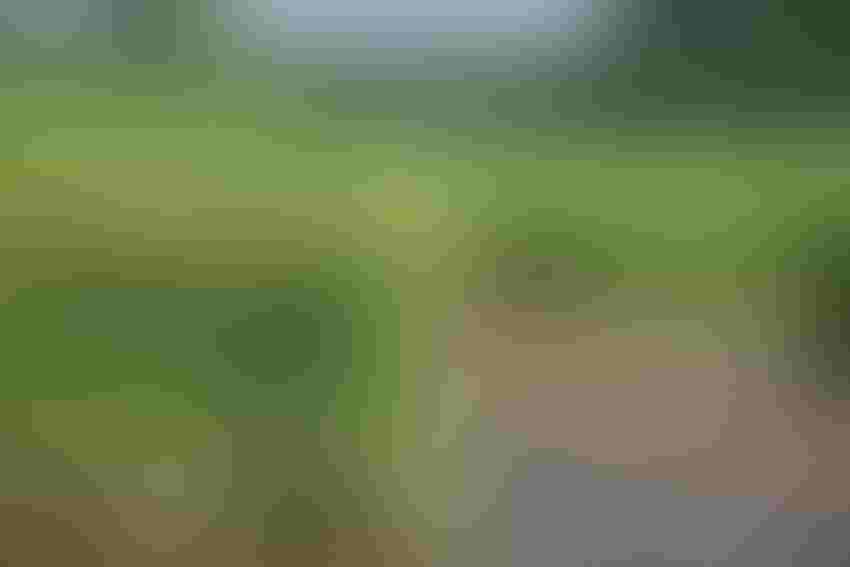 Through a collaboration agreement with RicTec, ADAMA is working on cropping solutions for Midsouth rice growers.
Brent Murphree
While the name ADAMA may be new in the South, it's products and reputation are not. Farm Press recently sat down with ADAMA US CEO Jake Brodsgaard to give some insight on the company and product solutions that have been in use in the Midsouth for some time. 
"We are a Southern company," said Brodsgaard. "We call it a horseshoe strategy because of the U-shape formed by the states we concentrate efforts on. We are focused in the South, the West and the East, and we are a relevant cotton and rice company today." 
The history of ADAMA goes back more than 70 years having started from two Israeli crop protection companies, Makhteshim and Agan, that were established in 1952 and 1945 respectively Today it is a distinctive member of the newly-formed ag-industry leader, Syngenta Group, which serves producers around the world. ADAMA US is focused on serving producers in the southern tier of cotton and rice growing states.  
Midsouth producers who are growing cotton may be familiar with the broad-spectrum, chitin inhibitor insecticide, Diamond; as well as the broadleaf preemergent herbicide, photosynthesis inhibitor, Cotoran. Both products are currently in use in Delta cotton. 
Other products labeled for use in cotton include the insecticides Fanfare and Silencer, the herbicides Direx and Karmex, and the harvest aids Setup and Klean-Pik."We have a collaboration agreement with RiceTec to develop and bring to market rice cropping solutions," said Brodsgaard.  
Rice cropping solution
The first cropping solution resulting from this collaboration is the FullPage Rice Cropping Solution, that includes tolerance to both Preface and Postscript herbicides in industry leading rice hybrids. 
For rice growers, the two herbicides have provided control of weedy/red/feral rice, barnyardgrass and most other common and troublesome rice weeds. 
"In 2020 we commercially launched this solution, addressing growers need for effective weed control and higher yields," Brodsgaard  said.  "Growers are incredibly pleased with the performance of the FullPage Rice Cropping Solution. Even in the challenging times of 2020, we saw zero disruption in providing the service and getting farmers, what they expected out of Preface and Postscript herbicides and the FullPage seed."  
Brodsgaard notes that the RiceTec collaboration is positive not only for ADAMA and RiceTec, but the Delta rice farmer.  
"It has brought a solution to resistance that they didn't have before with tolerance and higher yielding hybrids. We are excited about the benefits this solution delivers to rice growers in the Delta." 
"All of our solutions are practical," he said.  "We understand that the farmer has enough complexities in their life, and we want to bring  effective value-added solutions that they can understand and apply easily." That's where ADAMA thrives.  
The ADAMA herbicide portfolio also includes Vopak 3ME and Zurax L rice labeled herbicides with a technical fit for weed resistance management.  Silencer VXN insecticide is also labeled for rice.  
ADAMA US provides crop protection products for soybeans and peanuts, as well. Bravo has been an effective fungicide for peanuts. Brodsgaard also mentioned the herbicides Tailwind and Parallel labeled for use in soybeans.  
Challenging year 
2020 was a year wrought with challenges. Brodsgaard noted that he believes the company's flexibility helped them to endure the continuing pandemic and last year's weather events. 
"All of us that are involved in agriculture were blessed," he said. "It is an essential business and there are many people out in this world today that are struggling, and we've been able to keep going." 
He said that the crop protection industry has had to make some adjustments, but ADAMA was able to maneuver and continue making progress. "We are proud of how we reacted to this pandemic and continue to serve our customers," he said. ADAMA took the steps and the contingencies to make sure that during the pandemic we would still be able to operate." 
For ADAMA keeping employees safe was a top priority to keep the company functioning globally. 
"ADAMA did very well in the eyes of their employees," he said.  "Considering all the circumstances, I think we exceeded farmers' expectations with our service and solutions." 
Contingency plans were put in place early on to be prepared in case a production facility had to be shut down due to the virus. Getting the needed product out to the growers on time was and remains a priority. 
"There was zero interruption of the supply chain," he said. "Getting to the market was no problem at all."  
"However, for us that enjoy being face-to-face with the farmer, walking the turnrows, and kicking the clods with our boots has been a struggle. Our world has been turned upside down. Instead of getting out of the house to go and talk with the farmer, which we love to do, we needed to adapt and work from afar." 
He mentioned that the weather events of 2020 in the Midsouth didn't get the press they should have. 
"Every time you looked up, there was a hurricane or tropical depression running all the way through the Midsouth, and you didn't hear much about it," he said. "So, 2020 was challenging to say the least, especially for the cotton farmer, and the rice farmer. I think they've had a lot to contend with." 
Brodsgaard noted that because the name ADAMA is new to the Midsouth he is concerned that growers don't know there are alternative products from the company on the market to help them in most of their production phases.  
"I mentioned a few brands, but we actually have 40 plus brands and more solutions coming," he said. "We are committed to listening to growers, learning to understand their challenges, and delivering solutions that address their pain points and meet their needs" 
His final remark was "Be on the watch out. You will see more solutions coming from ADAMA that support the Midsouth agriculture and its farmers." 
Subscribe to receive top agriculture news
Be informed daily with these free e-newsletters
You May Also Like
---