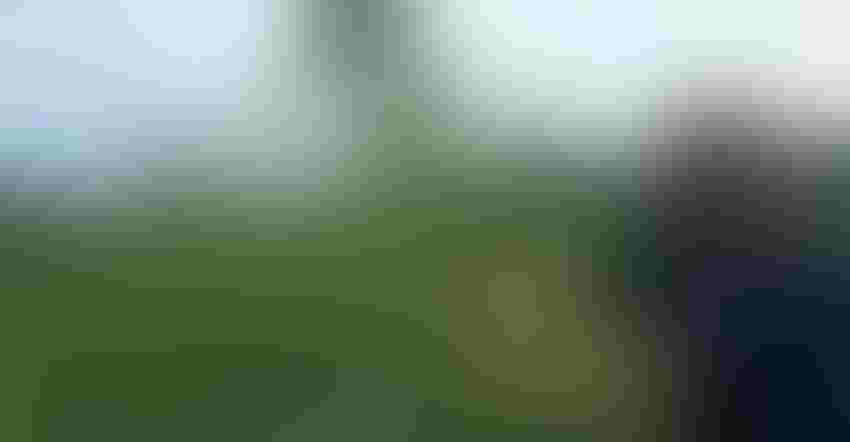 It's a microscopic parasite that enters plants, feeds on vascular tissue and leaves cysts attached to roots filled with up to 400 eggs. Not only can it cause tremendous yield loss, but once it's taken up residency in a field, it can stay for as long as 20 years, reproducing up to five times a year.
Sound like a creature from a horror story? That's soybean cyst nematode (SCN), and it's one of the biggest threats to soybean production in the U.S.
According to Lindsey Thiessen, assistant professor and extension specialist at North Carolina State University in Raleigh, N.C., SCN has been found in 57 of the 100 counties in North Carolina.
"Symptoms of the disease include stunting and chlorosis of plants," Lindsey says. "They will yellow and be less vigorous. It looks like nutrient deficiency because the nematodes are taking away root function."
Farmers may or may not see aboveground symptoms, however, and yield losses can be significant even when no symptoms are visible.
Lindsey explains that the only way to diagnose SCN is to pull up a plant at the start of the season, and look for the females. "They typically don't thrive in hot temperatures, so you can only see them earlier in the season," she says.
Another way to find out if you have SCN in your fields is to send soil samples to your state's nematode assay lab.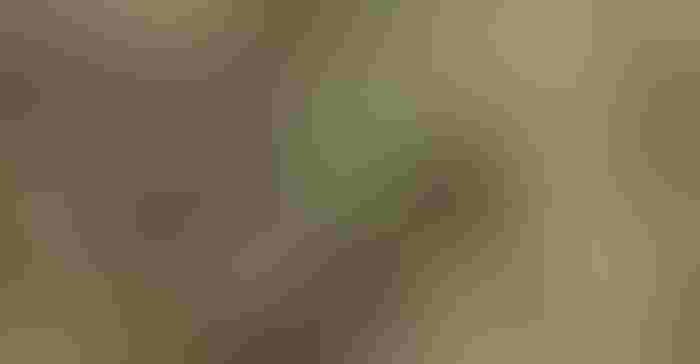 The best way to diagnose is by soil samples or by pulling up a plant and inspecting at the roots.
Management and containment strategies
The tiny cysts that SCN deposits on plant roots can survive in soil for over 10 years, which is why prevention is so important.
"Crop rotation is the best strategy for keeping SCN populations down to a manageable level," Lindsey says. "Rotate soybeans with a non-host plant, such as corn, cotton, peanuts or anything besides a bean."
"You also want to be mindful about not moving soil from point A to point B if you have a problem field," she says because it can contribute to the spread of SCN.
The second most effective prevention tactic for growers is to use SCN-resistant soybean varieties. Here's where it gets complicated.
"We're working against 16 different races of soybean cyst nematode," Lindsey says. "Varieties are usually resistant to specific races."
"Unfortunately, if you send soil samples to a nematode assay lab, they aren't testing the race structure," she says. "The only way to determine that is a three-month greenhouse trial."
Apart from rotation and resistant soybean varieties, other management strategies include seed treatments, according to Lindsey.
"Seed treatments work best on low to moderate populations. If you have the potential for a lot of damage and a high population, they're not going to provide you the control that's necessary," she says.
Chemical treatments are possible theoretically, but are typically cost-prohibitive. "We're looking at a targeted fumigant application method where you only apply fumigant where you have a problem," says Lindsey. "Fumigating an entire field or sets of fields is not economically feasible."
"There are various chemicals available that we're trying to make more affordable, by using them on seeds or in-furrow, for example," she says.
Lindsey encourages growers to start with rotation and SCN-resistant varieties—and to keep a lookout for affected fields. Even if it looks like water damage, take soil samples, because SCN may not be visible.
Subscribe to receive top agriculture news
Be informed daily with these free e-newsletters
You May Also Like
---