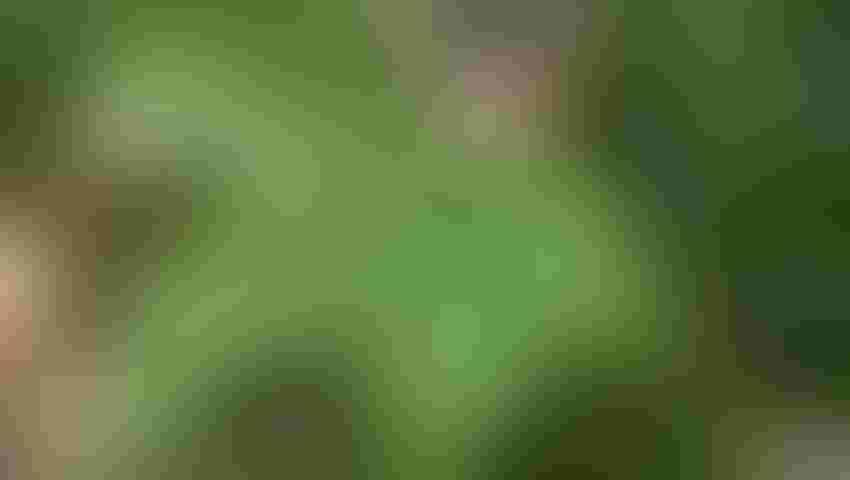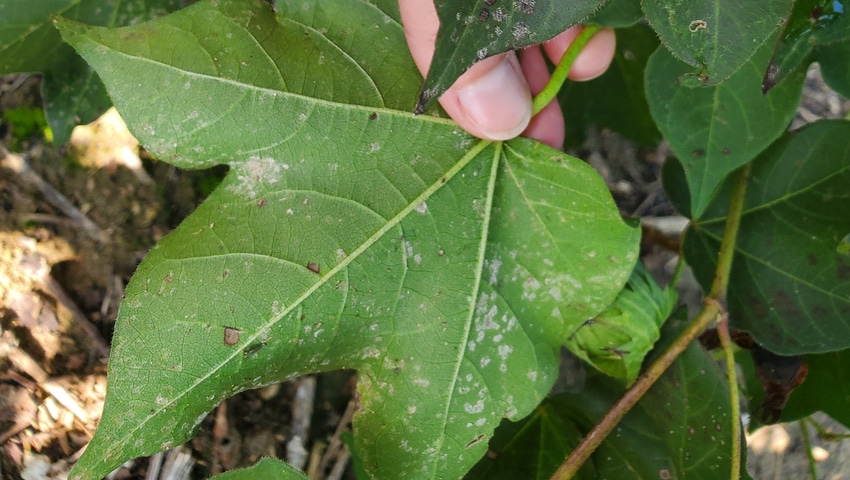 The most telltale symptom of areolate mildew is the presence of white, powdery growth on the underside of the leaf.
Heather Kelly
In recent years, areolate mildew has emerged as a troublesome disease for cotton producers in the Southeast. It now appears to be moving into Midsouth cotton fields. 
"This was the first year we have documented areolate mildew in Tennessee cotton fields," said Heather Kelly, Extension plant pathologist with the University of Tennessee Institute of Agriculture. Kelly said areolate mildew was also confirmed in cotton fields in Louisiana, Arkansas and Mississippi in 2022. 
"In 2021, pathologists from other Midsouth universities detected areolate mildew spores in spore traps, but this was the first year it was documented in commercial fields in those states," she added. 
Kelly was speaking at the UTIA Cotton Tour on the grounds of the West Tennessee AgResearch and Education Center in Jackson, Tenn. This is the home base for her research program, and where she first discovered the disease in her cotton plots.  
Kelly and her research associates soon found the disease in multiple commercial fields in the area surrounding the research center, although researchers did not find enough of a disease presence to raise concerns over yield loss.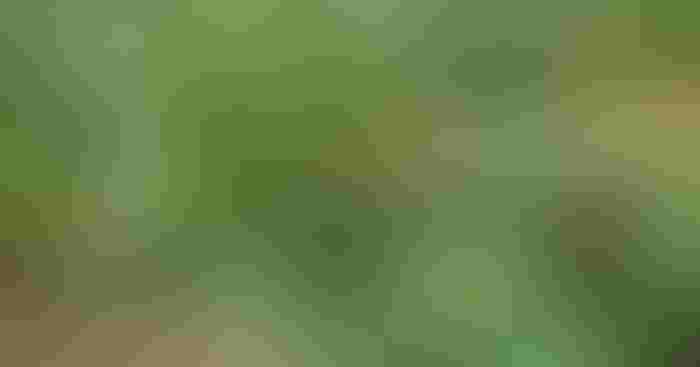 "It's early to know what we can expect with this disease, but when we look to other states, there is not much information to suggests it causes widespread yield losses," Kelly said. 
"However, there have been instances where a fungicide application was warranted," she cautioned. To date, timely foliar fungicide applications have been able to protect against the disease. Planting resistant varieties is another defense. 
"Areolate mildew is similar to target spot. It may not not occur in every field every year. It may not be a yield robber every year. But it is important for growers to be aware of the presence of this disease and the potential implications under conducive weather conditions," Kelly added. 
Identifying areolate mildew
Areolate mildew typically appears late in the season. Scouts will notice small lesions in the lower canopy of cotton fields that begin to spread upwards through the plant. Lesions may become necrotic and resemble bacteria blight. In severe cases, premature defoliation will occur. 
The most telltale symptom is the presence of white, powdery growth on the underside of the leaf.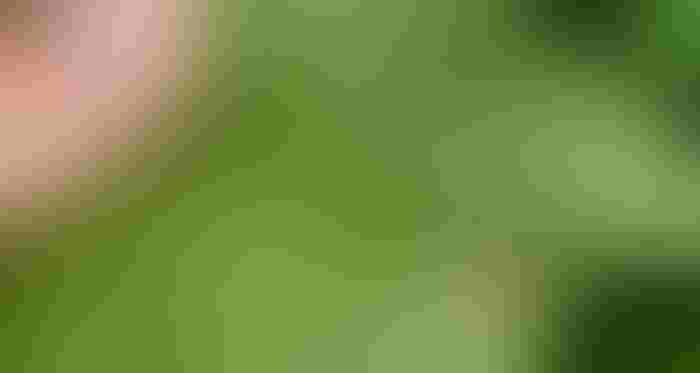 Treatment 
Bob Kemerait, professor and plant pathologist with the University of Georgia, has monitored areolate mildew for several years in Georgia cotton fields. In his observations, when areolate mildew arrives early enough, it can cause significant yield loss.  Yield loss to early development of areolate mildew can be as much as 300 lb/a.  
Currently there are three fungicides that are tested and recommended — azoxystrobin (Quadris and other products), Priaxor, and Miravis Top. 
Kemerait emphasized that the most important factor for managing areolate mildew as well as target spot is for growers to be aware and pay attention. Timeliness with fungicide applications is vital to the farmer's success. 
"Where is Extension saying it is? Are you finding them in your fields? Timeliness is absolutely critical," Kemerait said. "For areolate mildew, if you are within a month of defoliation, then don't worry about it. But if you've got more than a month to go for defoliation and areolate mildew is in your neighborhood, recognize that you can and you will make profit by timely fungicide applications." 
About the Author(s)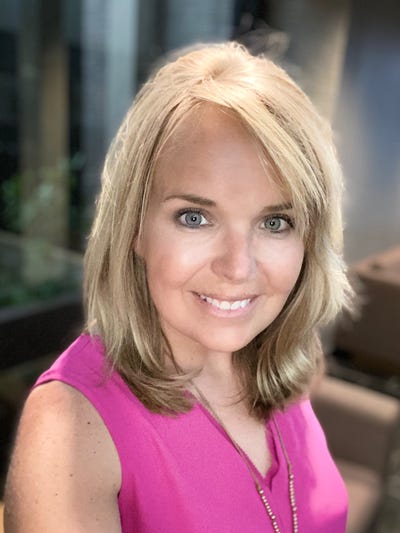 Ginger Rowsey joined Farm Press in 2020, bringing more than a decade of experience in agricultural communications. Her previous experiences include working in marketing and communications with the University of Tennessee Institute of Agriculture. She also worked as a local television news anchor with the ABC affiliate in Jackson, Tennessee.
Rowsey grew up on a small beef cattle farm in Lebanon, Tennessee. She holds a degree in Communications from Middle Tennessee State University and an MBA from the University of Tennessee at Martin. She now resides in West Tennessee with her husband and two daughters.
Subscribe to receive top agriculture news
Be informed daily with these free e-newsletters
You May Also Like
---