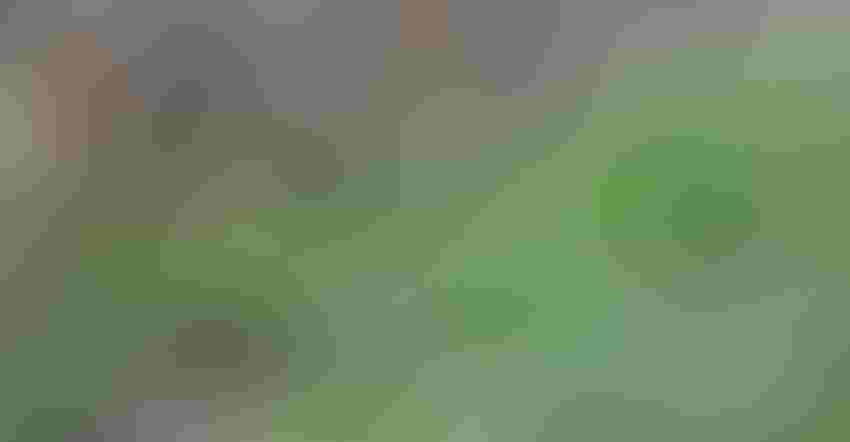 GOOD STAND: Charleston, Ill., farmer Gary Hinds will plant a second year of cereal rye on 100% of his acres and is looking to add variety to the mix, including hairy vetch.
Will tighter margins affect cover crop investments this fall?
No, says Illinois seed salesman Ron Althoff. The Saddle Butte Ag retailer, Effingham, reports a busy season, with farmers who plant his cover crops returning to him throughout the latter part of the summer to buy more seed and continue what he says is a long-term investment in soil health.
"The guys that have done cover cropping, they're going to continue on. It's the guys that have been sitting on the fence, looking at it, can't quite decide whether they want to do it or not," he says. "Now they're looking at their financials and saying, 'Ah gee, I think I'll wait another year.'"
Althoff says cover cropping and no-tilling the soil go hand in hand to deliver on the one purpose all cover crops share: making soil healthier. But with about 45 different species available, other goals such as cutting down fertilizer use or working in a more flexible planting window can be weighed to narrow the choice to just the right species or mix for a given farm.
Charleston, Ill., farmer Gary Hinds works 2,000 acres of flat, wet land and is preparing for his second year planting cereal rye on 100% of it. Cereal rye is the only cover crop he uses, and he's in good company: Althoff says it's the most popular cover crop he sells.
As a grass, cereal rye scavenges nutrients from the field, storing them in tall biomass and roots that live through winter. Along with annual rye grass, it decimates cyst nematodes ahead of soybeans. While it has a shallower root system compared to annual rye and therefore doesn't promote as great of water infiltration, cereal rye can be planted up to a month later than its annual cousin and still result in a healthy stand that shrouds out weeds.
"I've got a number of people who will not plant soybeans without one of those two products ahead of it. It saves 5 to 8 bushels per acre every year," Althoff says. "Ten or 15 bucks an acre to plant something to get a potential $50 to $80 return? That's a pretty good return on investment."
Other returns on investment aren't so clear. Hinds, who has been no-tilling his land since the '80s, is starting to find he can reduce fertilizer use without impacting yield on fields with a well-established cereal rye history. But he says it took time to get to that point, and it will take more time until his fertilizer costs decrease significantly.
Economic balance
However, Hinds tries to stay economical: He diverts money from investing in tile drainage installation to cover crops, saying he'd "rather try to decrease runoff through improving organic matter and root structure."
To plant the cover crop, he has fertilizer applicators spread seed along with a small amount of fertilizer as they pass over his fields in the fall, effectively leaving him with no fuel cost except for when he kills the rye with herbicide within five or so days after planting corn and soybeans in spring.
"After we harvest soybeans this fall, for whatever reason, it'll be a little more difficult to get a good stand of cover crop in that soybean residue, so we may go to drilling in that environment," Hinds says.
Hinds says he plans to mix other cover crops like the legume hairy vetch into his operation. Legumes are generally more expensive than grasses but offer a greater impact on soil nitrogen by fixing it from the air.  
"Guys that are a little more scared of cover crops will typically use different species that will winter-kill, like oats, buckwheat and radishes primarily," Althoff says, adding that buckwheat is a good addition to any cover crop mix because it breaks down phosphates in the soil.
He says those species aren't ideal for soil health because, without living roots to sustain microbes over the winter, the population drops off. He advises all customers to have at least one cover crop in a mix that overwinters, such as triticale or rye, but some don't want to do it because the critical step of killing them in the spring presents challenges.
"If you've got your cover crop killed and you're going to plant the next day and some freak storm moves in that night, then you're in a mess," Althoff says. "You'll have all that biomass that will keep the ground from drying out as quick. The flip side of that is, if you get a wet period and you got your cover crop growing, it will help dry out your soil."
Subscribe to receive top agriculture news
Be informed daily with these free e-newsletters
You May Also Like
---