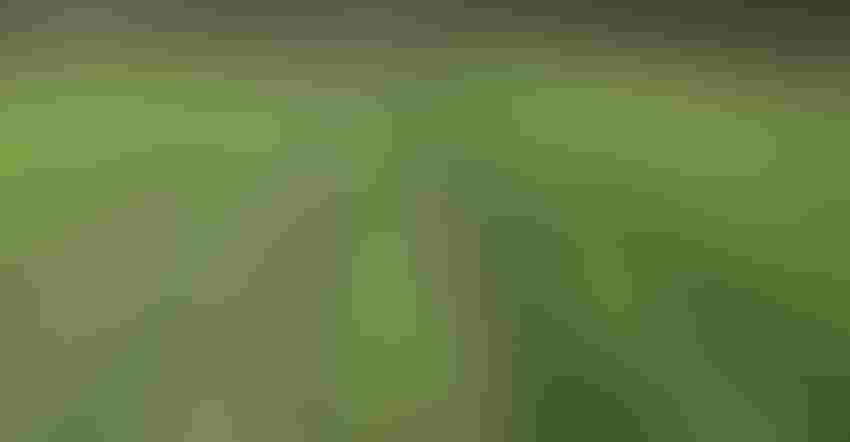 INTENSE PRODUCTION: These growers started with 1 acre of vegetables their first season, and planted cover crops to get good cover and improve the soil between crops.
Cover crop use is skyrocketing in Indiana corn and soybean rotations, but there's also increasing use of cover crops in Indiana's specialty crops. Because cover crops provide weed control, erosion control, organic matter, nutrient scavenging and other benefits, they have a place in specialty crop production. This may be large-acre specialty crops, or it may be for those who raise just a few acres of vegetables for farmers markets in an intense-production system.   
Don Donovan says many of the specialty crops raised in Indiana are high-nitrogen, low-carbon plants. In other words, once they mature and start to decay, they do so quickly and leave little residue on the surface to build organic matter and protect the soil over the winter. Donovan is a district soil conservationist with the Natural Resources Conservation Service, based in Parke County, Ind. 
Seeding a high-carbon cover crop such as cereal rye right after harvest would help protect the soil's surface over the winter and balance the carbon-nitrogen ratio in the soil, he says. High-carbon cover crops also help maintain and build soil organic matter. The loss of soil organic matter is a concern in specialty crop production, just like in a row crop system.
Pumpkins and cover crops
Some producers who raise pumpkins are using cover crops and no-till just as they do with corn and soybeans. By no-tilling pumpkins into cereal rye terminated with a roller crimper, the soil is protected from heavy rainfall events throughout the summer. The cereal rye mat keeps the pumpkins off the soil, producing a cleaner fruit that is more appealing to the customer in the fall. Cleaner pumpkins equal a higher selling price and more satisfied customers.
Some specialty crops are heavy users of nitrogen. Pumpkins use up to 150 N units per acre for an average crop yield. Cereal rye can scavenge available nitrogen that may otherwise be lost over the winter from the past crop, and then slowly make it available for next year's crop over the summer.
More advantages
Donovan also says farmers who use no-till with cover crops find that their soil structure improves.  This enables harvesting equipment to stay on top of the soil and keeps rutting up the soil during wet spells to a minimum, especially in wet soil conditions.
Fungal diseases are a major concern in the production of many specialty crops, and Donovan knows some producers who've found brassicas, such as rapeseed, may be acting as a natural soil biofumigant. Mixing brassicas with cereal rye may provide further natural reduction in fungal issues.
As with all crops, pests and diseases should be monitored frequently and acted on as soon as possible when the need arises. Note that these reports are based on the growers' observations, not actual studies.
Cover crops provide many diverse benefits in any kind of cropping system, including Indiana's specialty crops. The best way to see if cover crops will help your farm is to try some small strip trials and see what happens when you include cover crops in your production system.
Subscribe to receive top agriculture news
Be informed daily with these free e-newsletters
You May Also Like
---