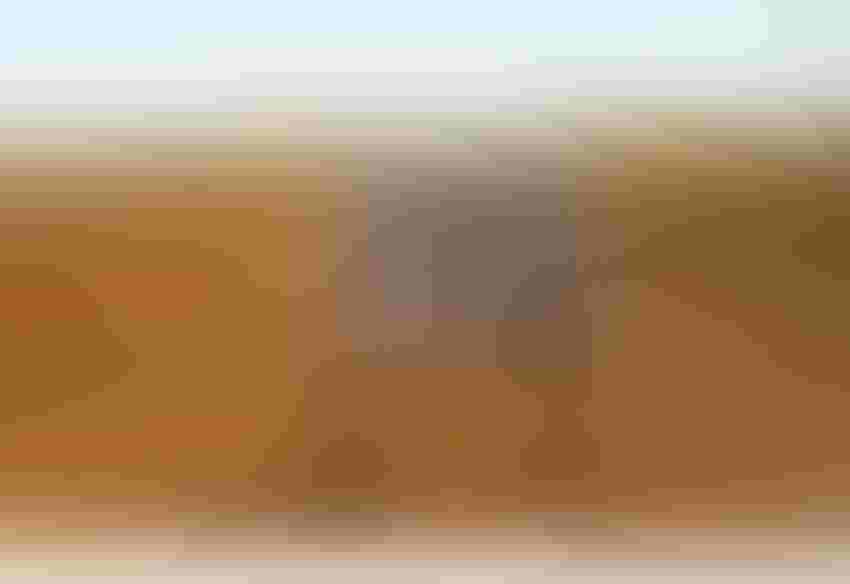 The wild dog hunters can't keep up. A bullet to the head or heart brings $500 per dog — but it doesn't matter. Tens of thousands of wild dogs are breeding faster than the hunters can track and shoot. Weighing in at up to 70 pounds, the dogs are powerfully built, ripping and tearing flesh with astonishing speed. Each night, the packs lay open dozens of sheep, or even bring down a calf or cow. And often, the dog packs are killing for fun — not food.
Australia's livestock industry is under siege. No hyperbole: It's an absolute disaster. In the last three years, wild dogs have cost Australian farmers and ranchers at least several hundred million dollars. The numbers are exploding; three solid years of rain have resulted in ripe conditions for the spread of feral dogs. A failed poison baiting policy and a dilapidated dingo fence have also contributed to the population burst.
The genetic distinction between wild dogs, hybrids, or dingoes is unclear. But what is clear, according to livestock producers, is a new canine behavior. Classic dingo behavior tends toward avoidance of humans and killing to eat. The new crossbreeds are very different, displaying increasing aggression and an unprecedented bloodlust. Queensland livestock producer Robert Belcher described an unsettling account of wild dog behavior to ABC Radio: "There's an eerie feeling, especially when you're setting a trap or when you're tracking a dog that they're watching you … there could be two or three or four or more, all watching and moving in closer for the kill. It's not good and it is a behavior pattern that again, never has existed in the past.
"My farming activities are basically nil. I'm literally a full-time protector of my livestock and a hunter of the predator. I'm shooting 24/7 — all day, all night. I'm constantly baiting; I'm constantly tracking…
"A lot of people don't realize that when you're sound asleep, if there's two or three dogs in your paddock, they can do an enormous amount of damage in a very short period of time. They're not in to eat — they're in to kill. They enjoy killing. This is what sets them apart from so many other predators. They're not hunting to eat; they're hunting to kill — for fun."
And Michael Allpass, Agforce dog expert, is certain the wild dog population has reached a plague stage. "We are at a critical point; if we can't get dog numbers under control, it will become extremely difficult for the sheep industry in Queensland to remain viable because we won't be able to have the lamb numbers and won't be able to maintain wool production," he tells The Australian.
Gruesome thrill-kills
Jenny Keogh, who with her husband Rick, runs a 32,000 acre sheep ranch, says, "... the numbers (of dogs) are just so high that it's like a losing battle. We are being critically affected; they are getting 70 to 80 percent of lambs in some paddocks this year."
The frenzy of thrill-killing and pack behavior is gruesome, as Rick tells ABC Radio, "They (wild dogs) take great chunks out of their back legs. They just get the sheep, chase it till it drops and then they eat the kidneys out of it and just leave it to die. Some of them take two or three days to die. They're one of the only animals that doesn't actually kill its prey, they eat it alive. It's just distressing to talk about."
It's not uncommon for ranchers to find 25-30 wounded sheep that have been ripped apart overnight. The stress of the find, the trauma of putting them down, and the financial hit to the livestock operation combine to leave a deep scar on producers.
The numbers are incredible and continue to climb: Literally millions of Australian sheep have been killed by wild dog packs in just the last few years. It may be a rock against the river effort for self-reliant Australian livestock producers, but a bullet to the head or heart of a wild dog is a livelihood protected — at least in that moment.
Farming cooperatives hire hunters, or doggers, to protect flocks — but the expanses of land are too difficult to properly cover. Don Salway is a well-known dogger, with a vast territory in Queensland. Salway collects $500 ($475 USD) for every wild dog he kills. "I generally sit in the fork of a tree for up to 12 hours. Yeah, it's a bit uncomfortable, but if it can cut two to three weeks off my stay, I'll suffer that. When I'm too tired I back off and I'll just sleep on the ground there and be back in before daylight and into them again, yes. A little while back I got 16 for the night, but I had 12 down by 6:10 in the evening," he tells ABC Radio.
Doggers like Salway look set to make a lot of money for a very long time.

See below for two videos on wild dogs. The first is a feature on legendary wild dog hunter and eccentric Tom Varney which includes excellent footage of Varney hunting and calling wild dogs. The second is a sobering interview with livestock producer Robert Belcher by ABC's Keva Gocher.
Twitter: @CBennett71
Blog archive
5 lessons from the Honeygate scandal
Agriculture's burden of technological intolerance
Nuggets of wisdom from the March Against Monsanto
Farmer's death puts national focus on killer bees
China's food safety a giant scam
Cliff Young — the farmer who outran the field
Wine skeptic takes on climate change report
Killing cattle softly: slaughterhouse or gun?
Farmer feeds hogs from finest Vegas buffets
PETA drones a trophy prize for US hunters
Biggest wine hoax in history reveals trade secrets
Farm murders met with media silence
Subscribe to receive top agriculture news
Be informed daily with these free e-newsletters
You May Also Like
---