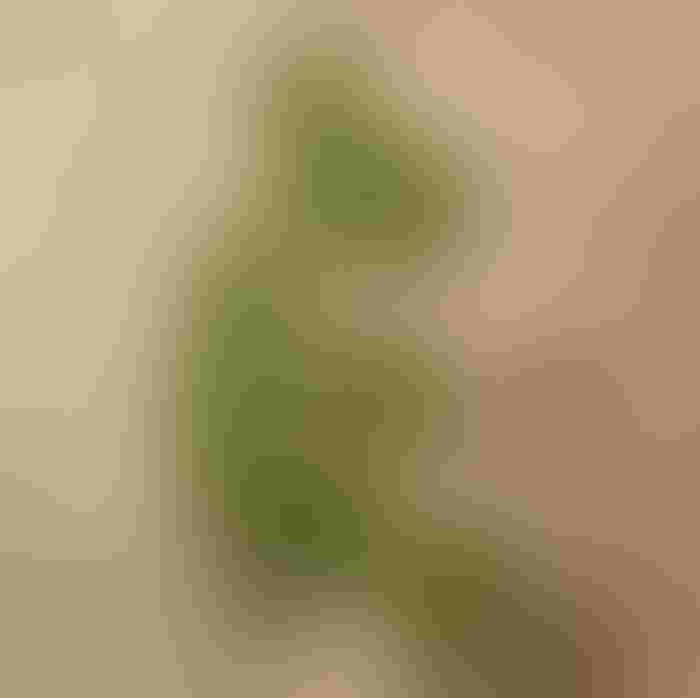 With cotton ranging from just emerging to the beginning of some thrips-safe 5 true leaf seedlings, our thrips adventure is either just beginning, or close to being over, or somewhere in between.
The return to generally warm to hot weather has caused significant drying down of thrips hosts in many areas of the state is resulting in moderate to high adult thrips levels moving into cotton.
For producers fortunate enough to have a combination of warm temperatures along with good soil moisture, cotton is growing off well and the window of seedling vulnerability to thrips damage should be relatively short.
At our thrips tests in Rocky Mount, however, cold weekend low temperatures, dry conditions and moderate thrips levels have contributed to blackened buds and deformed new developing true leaves in all of our seed treatments at approximately 3 weeks after planting.
If these were not thrips tests, all entries would have been treated Friday or earlier in the week.
Wilson County tsunami: In our Wilson County large-scale (approximately 1,500-foot rows per plot), April 6-planted thrips at-planting strategy test with agent Norman Harrell and producer Thad Sharp, we are comparing 1) Avicta-treated seed, 2) Avicta seed plus an in-furrow Admire Pro (9.0 oz. product/acre) and 3) untreated seed only, for plant growth and thrips damage. The untreated check seedlings showed significant bud damage and deformed initial true leaves on May 29.
In the untreated check plants, 19 adult and 213 immature thrips per 5 plants were found via the washing technique.
In the seed treatment only plots, although showing better initial growth than with untreated seed, first true leaf distortion is clearly evident In these plots, 18 adults and 22 immature thrips were found per 5 plants.
Although 22 immature thrips per 5 seedlings is about a 10-fold reduction in immature thrips compared with the untreated check, the 18 adult thrips found will translate into very high numbers of immature thrips in the coming
The Admire Pro plus treated seed plots showed generally much more advanced initial true leaf growth, although some thrips damage from adult feeding was even present in these plots. Amazingly, although the plots in this combination treatment had 11 adult thrips (still a high number and somewhat damaging in their own right), zero immature thrips per 5 plants were found.
Late thrips buildups? Based on the presence of high levels of migrating adult thrips and the build-up of immature thrips, the potential for damage in the coming week or more is probably high in unprotected cotton.
Widespread showers across much of our state in the coming week, hopefully by late this weekend or by Monday or Tuesday, would likely give our young cotton crop a big boost in helping cotton to more quickly progress to the thrips-safe 5 true leaf stage.
Conversely, extended hot dry weather could delay our getting past the thrips season.
          More from Southeast Farm Press
Subscribe to receive top agriculture news
Be informed daily with these free e-newsletters
You May Also Like
---