Texas cotton production down more than half
Texas cotton production down more than half
Texas cotton production fell by more than half, from 7.84 million bales in 2010 to 3.5 million in 2011, and from 2 million more planted acres than the previous year.Average yield dropped from 703 pounds per acre in 2010 to 542 pounds per acre last year.Three districts actually improved overall production from 2010.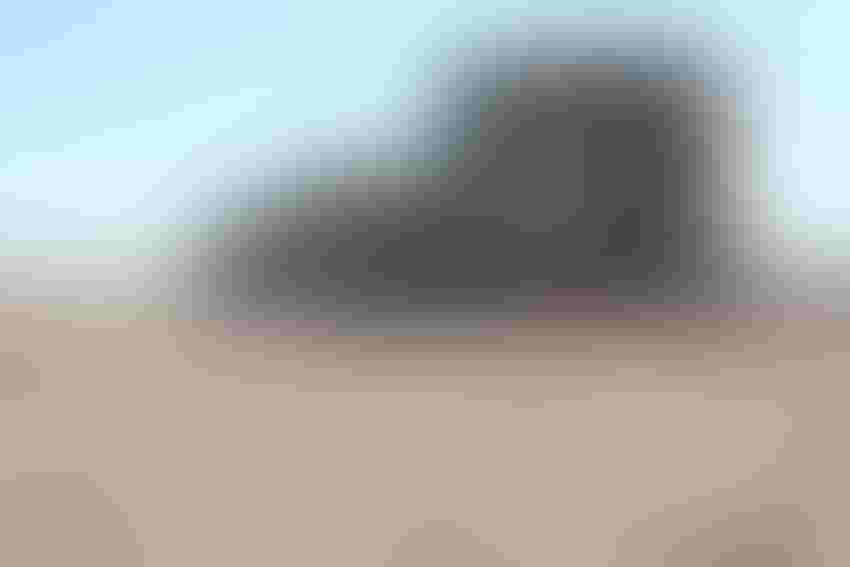 Texas cotton production fell by more than half, from 7.84 million bales in 2010 to 3.5 million in 2011, and from 2 million more planted acres than the previous year.
Texas planted 7.55 million acres last year, up from 5.55 million in 2010, but harvested acreage dropped from 5.35 million to 3.1 million, according to Texas USDA-NASS preliminary figures released today from Austin.
Average yield dropped from 703 pounds per acre in 2010 to 542 pounds per acre last year.
Districts 1 N (Northern High Plains) and 1 S (Southern High Plains) accounted for more than 4.6 million planted acres last year, but production dropped from 5.33 million bales in 2010 in those districts combined to 1.88 million bales in 2011.
Three districts actually improved total production from 2010. In District 8-N (South Central), production increased from106, 200 bales in 2010 to 125,000 bales last year. In District 10-S (Lower Valley), production increased from 146,900 bales to 250,000 bales.  District 9 (Upper Coast) improved from 204,700 bales in 2010 to 260,000 bales last year.
Production improvements came from increased acreage.
Harvested acreage in 8-N was 95,000 from 125,000 planted acres. In District 10-S farmers harvested 175,000 acres from 205,000 planted acres. District 9 harvested acreage was 210,000, compared to 250,000 planted.
Average yield for those Districts were: 8-N, 632 pounds per acre, down from 917 pounds in 2010 but with almost twice as many harvested acres as the previous year; District 9 averaged 594 pounds per acre from 210,000 acres, compared to 130,300 harvested in 2010; 10-S production averaged 686 pounds per acre from 175,000 harvested acres, compared to 809 pounds per acre from 87,200 harvested in 2010.
Observers in South Texas have reported a few timely rains during critical cotton growth periods that helped make the 2011 crop. The Texas High Plains and other Texas production areas endured record drought for the 2011 season.
Subscribe to receive top agriculture news
Be informed daily with these free e-newsletters
You May Also Like
---