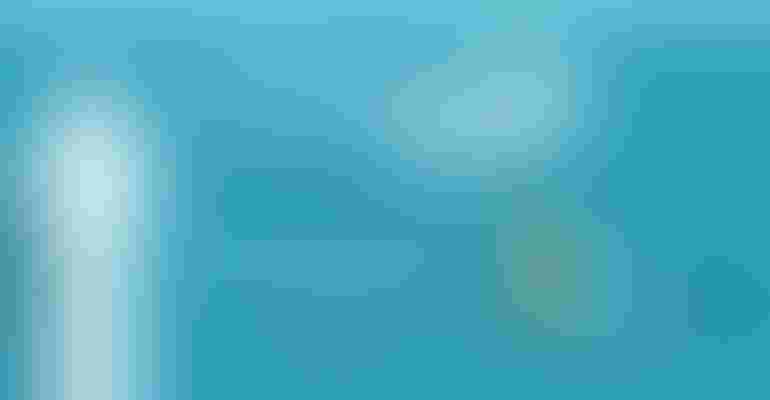 The first year of the Biden administration ushered in record agricultural sales. However, agricultural stakeholders as well as Congressional members on both sides of the aisle are growing impatient with the administration's lack of focus on expanding trade opportunities, and only looking at enforcing trade deals already on the books.
The United States exported a record $172.2 billion in farm and food products in fiscal year 2021, up 23% from 2020. The top 10 markets all saw gains and China regained its spot as our largest market, with a record $33.4 billion in agricultural purchases – nearly double the 2020 total. Worldwide exports of many U.S. products, including corn, soybeans, beef and horticultural products, also set new records.
With a proactive trade agenda, what could export sales have reached?
Veronica Nigh, economist at the American Farm Bureau Federation, shares that China went from $22 billion in ag purchases in 2016 down to $9 billion in 2018 during the lows created by the trade war. Phase One mandated ag purchases by China of $80 billion over the 2020-2021 calendar years.
Nigh questions whether those strong purchases in 2020 and 2021 were the result of the Phase One deal or is there truly new demand there? China's total ag purchases is $130 billion, and even with the record levels seen in Phase One, there is more room to grow U.S. ag exports.
Secretary of Agriculture Tom Vilsack shared before the House Agriculture Committee on Jan. 20 that China is $13 billion below its promised purchase levels for U.S. agricultural products under the Phase One deal, and also has not taken action on clearing stalled biotech approvals or lowering DDGs or ethanol tariffs. This administration has not wanted to look to Phase Two with China until they live up to their promises in Phase One negotiated during the Trump administration.
Ag negotiator needed
While speaking at a Farmers for Free Trade event in December, Rep. Jim Costa, D-Calif., called the Biden administration's trade policy a "work in progress" as it tries to determine how to establish what the White House, State Department and U.S. trade ambassador want to continue from the previous administration and what new efforts they want to establish as part of this administration.
Related: Biden trade policy 'work in progress'
Costa says as a Western democracy, the United States has the ability to write the rules on trade. But will others follow them? "We know our competitors don't follow the rules," Costa says of China and India. "Now we've got a situation with Europe and the UK wants to establish its own relationships." This could be problematic if others have to abide by the Farm to Fork regulations being pushed by Europe to limiting the use of biotechnology and certain pesticides.
Costa also says we still don't have Elaine Trevino, the nominee for USTR's chief ag negotiator, confirmed by the Senate. "She needs to be confirmed," he states. "We need to have that experience and expertise in place."
Vilsack also says his nominee for the USDA trade undersecretary is stalled as the department continues its internal vetting process. 
Standing still on ag trade
While the U.S. has completed four trade agreements since 2010, including the modernization of an existing agreement, China has entered into 10 new agreements, Japan has entered into seven, the EU has entered into eight, and Canada has entered into eight.
Dave Salmonsen, AFBF senior director of congressional relations on trade, says the overall message they're trying to send to Congress and this administration is that there are a lot of opportunities out there to expand ag trade.
"We need to get that message to decisionmakers to seize these opportunities," Salmonsen says. "There's lot of time for review. Now is the time to take some action."
Salmonson says AFBF continues to urge this administration to remain active in the Comprehensive and Progressive Agreement for Trans-Pacific Partnership, the successor to the 13-bloc agreement Trump withdrew from to counter China's influence in the burgeoning Indo-Pacific markets.
Related: America falling behind due to current trade policy
Sens. Chuck Grassley, R-Iowa, and Joni Ernst, R-Iowa, sent a letter this week to President Biden, urging the administration to begin tackling trade challenges and to seek new trade agreements in the Indo-Pacific region.
Initially, the Biden administration announced it would be prioritizing domestic policy before considering negotiations on new free trade agreements. However, as Grassley and Ernst note, Iowa farmers and trade partners in the Indo-Pacific region cannot continue waiting – especially now that Biden's domestic agenda has stalled.
"China is taking serious action to expand their foothold in the region," they write. "One way to counter China's influence is to begin and complete free-trade agreements on a multi-lateral, regional or bilateral basis. This includes a serious look at joining the CPTPP.
"The U.S. must step up and again take a leadership role on expanding free trade. As you know, trade enables us to engage economically with consumers worldwide, which is crucial since 95% of the world's consumers live outside the U.S. It would be extremely painful for U.S. exporters, including farmers in our home state, to see us sit on the sidelines and watch China take the lead in the Indo-Pacific region," Grassley and Ernst write.
Last fall, China formally applied to join the CPTPP. Now that the Phase One agreement with China has ended, Grassley and Ernst argue that failing to engage in additional trade agreement options – like the CPTPP – could put our country at risk of losing crucial market access to the Chinese.
"We are at a critical moment in determining the future of agriculture trade, and we urge your administration to forcefully reengage in talks for new trade agreements; further engage with China to hold them accountable; and, give certainty to our farmers that their products will continue to be sold to our trading partners across the world," the senators conclude.
Incremental wins for ag
This administration has been able to secure some small wins that have benefited different segments of the ag sector over the course of 2021.
USDA's Foreign Agriculture Services division led USDA's day-to-day efforts to break down trade barriers and generate export opportunities for U.S. agriculture throughout 2021. These efforts resulted in new market access for U.S. pork to India, poultry to Venezuela, and apples and pears to Argentina, among others.
In addition, FAS helped: preserve access to the Mexican market for $3.6 billion in processed food products; reopen the $46 million market for seafood in Indonesia; protect the $62 million market for beef to Egypt; preserve access to Brazil's market for $35 million of U.S. milk products, $7 million of beef and $9 million of seafood; and ensure continued access for $79 million in veterinary products to Ukraine.
Vice President Kamala Harris traveled to Hanoi in August, securing a commitment from the Vietnamese government to reduce tariffs on U.S. agricultural products. This will give U.S. corn, wheat and pork producers greater access to our seventh-largest agricultural export market, in line with competitors from countries that have free trade agreements with Vietnam.
While COVID-related travel restrictions made international marketing efforts more challenging, FAS rallied to pursue new and innovative means of helping American exporters connect safely with potential foreign customers. FAS hosted 11 virtual trade events aimed at markets on five continents. In total, 213 participating U.S. companies reported more than more than $25.5 million in projected 12-month sales of U.S. food and farm products, including snack foods, bakery goods, craft beer and spirits.
USDA also made significant investments in export promotion worldwide, awarding $202.4 million to 70 U.S. agricultural organizations to help expand exports of U.S. farm and food products through the FAS Market Access Program and Foreign Market Development Program. Those programs continue to yield results, generating an estimated $28 in exports for every $1 invested by government and industry. FAS also kept exports flowing by providing $2.1 billion in credit guarantees that supported sales of U.S. agricultural commodities to Latin America, Africa, the Middle East and Asia.
Subscribe to receive top agriculture news
Be informed daily with these free e-newsletters
You May Also Like
---