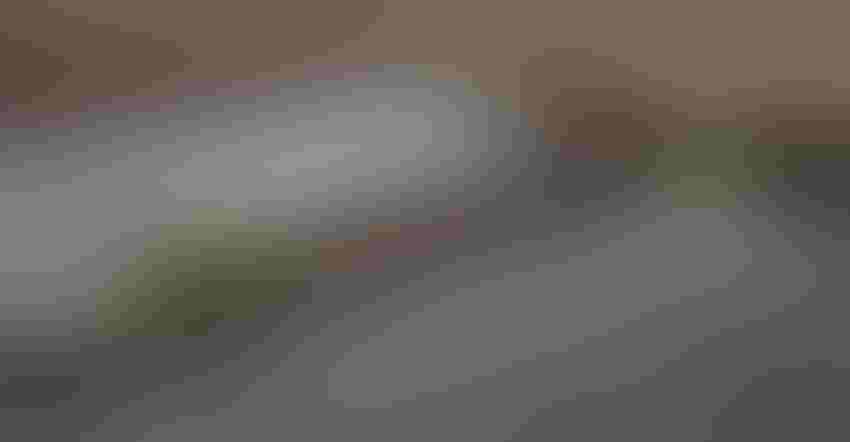 Russell Isaacs and his crew stripping cotton on his farm near Turpin, Okla.
John West, TerrAvion
Sandwiched in between Colorado, Kansas, New Mexico and Texas lies the Oklahoma Panhandle, an area historically known for its grain crops but within the last two years has begun to look a whole lot like cotton country.
Since 2017, this three-county region, along with the adjoining counties of Harper and Ellis, have exploded in cotton acres. According to the Oklahoma Boll Weevil Eradication Organization, growth of planted acres from 2018 compared to 2017, are as follows:
Cimaron County: 7,438 acres, up from 700 acres

Texas County: 16,943 acres, up from 10, 015 acres

Beaver County: 10, 894 acres, up from 4,797 acres

Harper County: 1,342 acres, up from 126 acres

Ellis County: 2,549 up from 1,661 acres,
"It's been a year," says Director Brenda Osborne, Oklahoma Boll Weevil Eradication Organization. "There is a lot more cotton all over the state. I don't believe I've ever driven as much as I've driven this year checking cotton.
"But it's been a good year — they are going to make some cotton," says Osbourne, who's worked for the organization for 20 years.
See, Gin expands to meet growing demand
Making a change
For Turpin, Okla., grower Russell Isaacs, the crop's profitability, along with its rotational value, reduced water requirements, and "a need for change," motivated him to transition a third of his acres in the last two years to cotton.
"We planted cotton for the first time in 2011 but it got hailed out," recalls Issacs, "then we didn't plant it again until last year — this is our second season."
Weed pressure
Another issue instigating a crop change for Isaacs was weed pressure. "We're planting PhytoGen cotton with Enlist traits. We were struggling with some weed control issues in our sorghum. The cotton helped us replace sorghum, for right now, with a crop that is profitable and provides weed control options."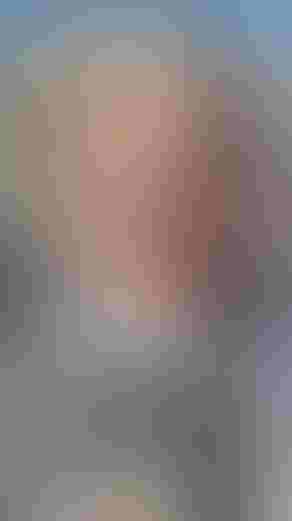 Hope Voth, the three-year-old daughter of Marc and Dana Voth, holds cotton from Russell Isaacs' cotton field.
Isaacs, who also grows sunflowers, wheat, corn and soybeans, says cotton will also replace some of his corn and soybean acres and serve as a rotation crop within his management system.
"The last three to four years, we've really made rotation a priority, getting away from continuous corn," says Isaacs. "And it's benefitting every crop we raise."
Saving water
A declining Ogallala Aquifer has also spurred growth in cotton acres. "It's neat to be able to raise something we can irrigate that makes money and still saves water — a lot of water. That's exciting," says Isaacs.
But growing cotton in the Oklahoma Panhandle has its challenges. While Isaacs' crop consultant thinks cotton will be a long-term, viable crop in the region, its short growing season creates some hurdles, says Marc Voth of Voth Crop Consulting, Sublette, Kansas.
 "Everything we're going to do will be geared towards protecting that early fruit and pushing the maturity to drive those yields and the quality we need," says Voth, who consults with growers in Kansas and the Oklahoma Panhandle. "If it's not managed correctly, there's a high risk of crop failure."
Early planting
One of the management decisions Voth encourages is early planting. "When the weather gives us a glimpse of warmer weather, get that cotton in the ground and get it going. That's a big advantage, planting early versus a little later in the season. Every heat unit is so valuable for us."
Variety
Also of value to this region is the type of cotton they're planting.
Prior to the release of 2,4-D cotton varieties, 2,4-D drift damage, "pretty much ran cotton out of the region," says Jon Nesler, gin manager at Northwest Cotton Gowers Co-op, Moscow, Kansas, where Isaacs and growers from Texas, Oklahoma and Kansas gin their cotton.
"Now that there's some 2, 4-D resistant cotton, people aren't afraid to grow it anymore," says Nesler. "The damage was happening late, so they'd have good fields and all of a sudden they'd be gone. With the new technology, they don't have that concern anymore. And the yields are just outrageous on this ground that's never had cotton on it before."
Northwest Cotton Growers is predicting to gin close to 110,000 bales this year, which is up considerably from years past — from ginning 4,599 bales in 2015 to 10,429 bales in 2016 to 63,215 bales last year.
Unreal yields
"Yields this year are anywhere from three to five bales to the acre, to be conservative," Nesler says. "I know we had some four-and-a-half bales — it's unreal how good this cotton is."
Isaacs says he doesn't have quality results back on all of his cotton, but between the yields and grades he has received on his irrigated acres, he says he's pleased. "We've been real excited."
But that won't be the case for his dryland acres, which struggled to get established in the midst of drought conditions at the beginning of the season. "We didn't have good stands in our dryland, and it's going to hurt the yields when we get into it. The dryland yield could have been phenomenal if we'd had the stand, but because of that, I think we'll have a decent average."
Statewide
Statewide, Oklahoma's planted acres in 2018, are up about 200,000 compared to last year, according to Seth Byrd, Oklahoma State University Extension cotton specialist. And while harvest is underway, it has been stalled off-and-on by wet weather systems, creating questions about what the quality of the crop will be by the time harvest is complete.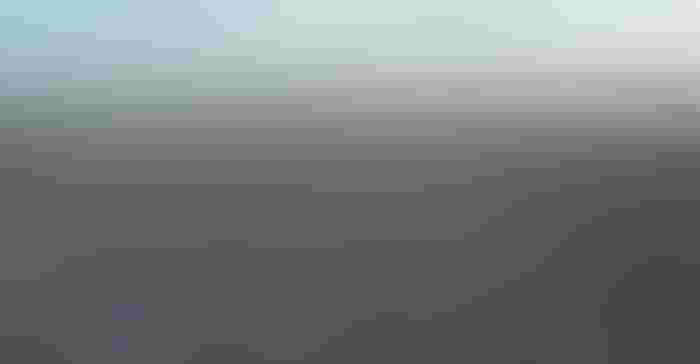 Oklahoma Panhandle farmer Russell Isaacs has converted a third of his acres to cotton.
"The quality looks okay so far but it's such a small sample size," says Byrd. "The problem will be that the quality we're going to have coming out of most of our acres will have gone through a lot of this harsh weather, whereas the quality we saw earlier had not gone through so much. I hope we can maintain what we were seeing earlier."
A big concern as the weathering progresses is color grades, strength and uniformity, and the dreaded "B" word for stripper cotton, says Byrd. "I hope we don't see any bark, but we also hit this freeze and as wet as it has been, that's certainly a concern."
Oklahoma, like many regions in Texas, had a dry start. "We caught some rains when we needed it in the middle of the year, and in mid-June through mid-September we had pretty good conditions statewide," says Byrd. "The ground in the southwest corner that survived the early rough period of May and early June looked way better than we thought it was going to, so there were some pretty optimistic growers heading into harvest down there."
But since then, it's had a lot of rainfall, similar to what growers are experiencing in the "newer" cotton area in the northern Panhandle. "They had some pretty good-looking dryland cotton, but because of the drought it suffered early, it wasn't as good as it could have been but caught some rains, and hopes were high going into harvest."
As weather delays continue to keep growers on the sidelines, concerns about final yields and quality remain on the forefront of Oklahoma growers' minds.
Oklahoma is expected to harvest 570,000 acres of cotton this year, up 3 percent from 2017, according to the October USDA NASS Crop Summary.
Subscribe to receive top agriculture news
Be informed daily with these free e-newsletters
You May Also Like
---