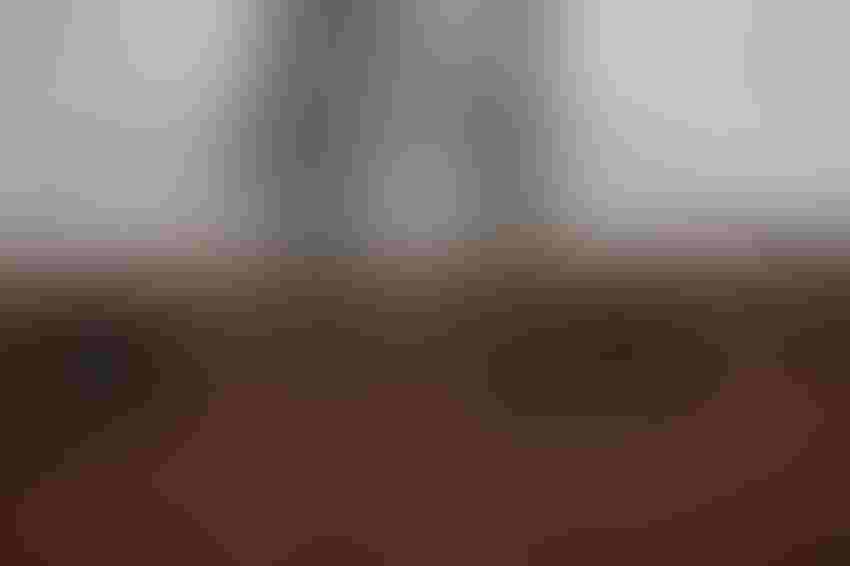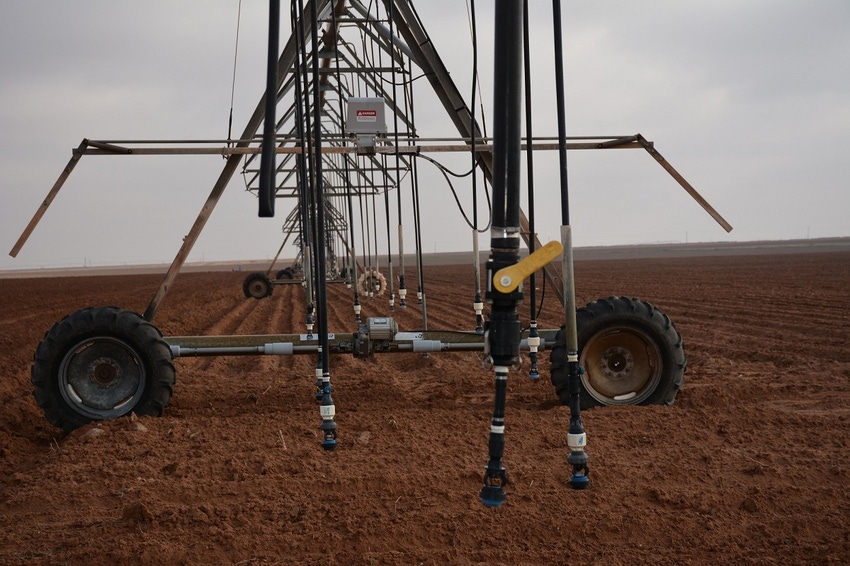 Improving efficiency will be key issue at Oklahoma Irrigation Coonference March 1 in Altus.
The combination of frequent droughts, declining water tables, and increased costs for pumping water makes improving irrigation efficiency a top priority for Southwest farmers.
Although many producers enjoyed a growing season in 2016 that featured enough water to produce good to excellent yields, they understand that drought conditions will return, and that even in good years, conserving water makes good financial sense.
The March 1 Oklahoma Irrigation Conference in Altus will offer updates on technology and guidelines on improving irrigation efficiency.
Water availability will be an emphasis, says Saleh Taghvaeian, OSU Cooperative Extension water resources specialist. He adds that the conference offers the latest research-based information about many irrigation-related subjects, with sessions being led by experts from Oklahoma and Texas.
RESOURCE UPDATE
"Among this year's sessions will be two that provide insights into the current status of the Lugert-Altus Irrigation District and the complicated effects of drought, land-use change and groundwater development on the lake's storage," Taghvaeian said.
Other presentations will include U.S. Bureau of Reclamation's report on the water resources of southwestern Oklahoma. Also on the agenda are updates on crop water use, smart irrigation scheduling and water-energy efficiency of irrigation pumping plants.
Related:OUTLOOK 2017: Ag economists explore the best options for producers
"We're also featuring sessions about the agronomics and economics of irrigated cotton, as well as ongoing efforts toward agricultural water conservation in Texas," Taghvaeian said.
Certified Crop Advisor Certified Education Units and Irrigation Association Tier 1 CEUs will be available for participants who are interested. For more information, contact Taghvaeian online at [email protected]  or by phone at 405-744-8395, or David Nowlin, Caddo County Extension agricultural educator, by phone at 405-247-3376.
Participants who need an invoice should contact the Caddo County Extension Office by phone at 580-247-3376 in advance of the conference.
The Conference will take place at Western Oklahoma State College, 2801 N. Main St. near the Tamarack Road intersection on State Highway 283, north of State Highway 62. On-site registration will begin at 8:30 a.m. with sessions beginning at 9 a.m.
Conference cost is $15. Although admission will be accepted the day of the event, participants are asked to pre-register no later than Feb. 24 to aid planning for refreshments and conference materials. Online registration is available at http://oces.okstate.edu/caddo/oklahoma-irrigation-conference    or through any Oklahoma State University Cooperative Extension county office.
.
About the Author(s) Senior Content Director, Farm Press/Farm Progress
Ron Smith has spent more than 40 years covering Sunbelt agriculture. Ron began his career in agricultural journalism as an Experiment Station and Extension editor at Clemson University, where he earned a Masters Degree in English in 1975. He served as associate editor for Southeast Farm Press from 1978 through 1989. In 1990, Smith helped launch Southern Turf Management Magazine and served as editor. He also helped launch two other regional Turf and Landscape publications and launched and edited Florida Grove and Vegetable Management for the Farm Press Group. Within two years of launch, the turf magazines were well-respected, award-winning publications. Ron has received numerous awards for writing and photography in both agriculture and landscape journalism. He is past president of The Turf and Ornamental Communicators Association and was chosen as the first media representative to the University of Georgia College of Agriculture Advisory Board. He was named Communicator of the Year for the Metropolitan Atlanta Agricultural Communicators Association. More recently, he was awarded the Norman Borlaug Lifetime Achievement Award by the Texas Plant Protection Association. Smith also worked in public relations, specializing in media relations for agricultural companies. Ron lives with his wife Pat in Johnson City, Tenn. They have two grown children, Stacey and Nick, and three grandsons, Aaron, Hunter and Walker.
Subscribe to receive top agriculture news
Be informed daily with these free e-newsletters
You May Also Like
---