It's important to heed pesticide labels, product requirements
It's important to heed pesticide labels, product requirements
"I think it's still important to impress on applicators that the label is full of very necessary information regarding requirements that need to be met for applying dicamba and 2,4-D products..."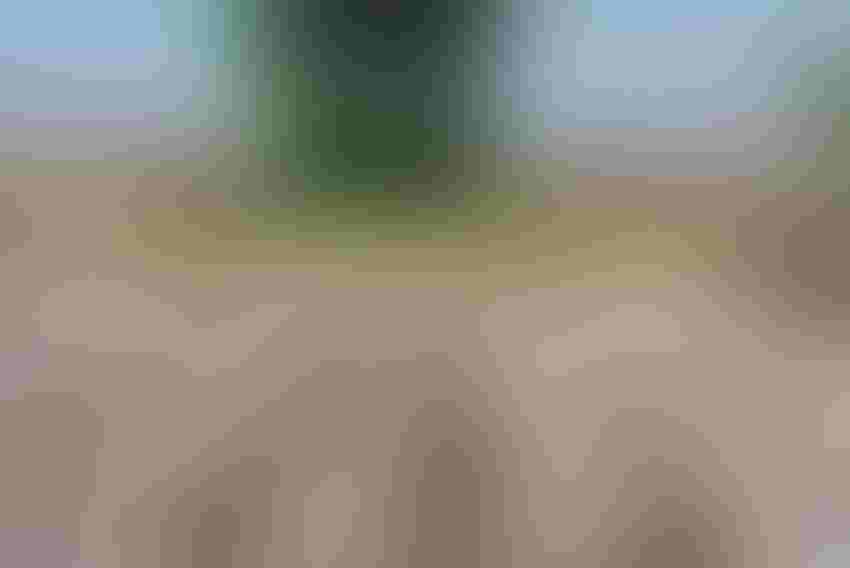 Cotton stripping on the Texas South Plains.
One year after the release of new cotton technologies, such as auxin-tolerant XtendFlex and Enlist, with new formulations of dicamba and 2,4-D, only 10 complaints have been filed in Texas against the technology.
But growers should continue to practice strict stewardship, says Dr. Peter Dotray, professor and Extension lead specialist with Texas Tech University, Texas A&M AgriLife Research, and Texas AgriLife Extension Service. "Certainly, there were lots of success stories, lots of glyphosate-resistant weeds that were controlled when the technology is used as part of a system," he said at the Texas Plant Protection Association conference at Bryan, Texas.
He stressed the importance of growers not relying solely on the new dicamba and 2,4-D products, but rather using them as part of a system. "There were pretty significant problems in some parts of the country — Arkansas and Missouri, in particular — where they had lots of off-target movement."
While Texas has only had 10 complaints filed to date, Dotray says, "I think it's still important to impress on applicators that the label is full of very necessary information regarding requirements that need to be met for applying dicamba and 2,4-D products —certain nozzles, which various tank mix partners require, carrier volumes, wind speed, wind direction, etc." And as growers move into year two, he hopes "they will be very careful when using these hormonal-type herbicides to assist in the overall management of weeds."
NEW IN 2018
For 2018, Dotray says, dicamba will be a restricted use pesticide. Only certified applicators with special training and those under their supervision may apply the pesticide, "which is different than it's been in the past." 
"A number of folks on the Extension side, working closely with Monsanto, BASF, and the Texas Department of Agriculture (TDA), have developed a 50-minute presentation, and anybody who plans to be applying a dicamba product in XtendFlex cotton will need to go through one of the training courses."
Also, according to the EPA website, manufacturers voluntarily agreed to label changes that impose additional requirements for over-the-top use of products, like dicamba, next year, including:
•             Requiring farmers to maintain specific records regarding the use of these products to improve compliance with label restrictions.
•             Limiting applications to when maximum wind speeds are below 10 mph (from 15 mph) to reduce potential spray drift.
•             Reducing the times during the day when applications can occur.
•             Including tank clean-out language to prevent cross contamination.
•             Enhancing susceptible crop language and record keeping with sensitive crop registries to increase awareness of risk to especially sensitive crops nearby.
RECURRING ISSUES
As Monsanto investigated pesticide complaints, trying to get a better handle on some of the problems, Dotray says, two things seemed to recur: the requirements for buffer zones had not been met, and tank mix incompatibility.
"No. 1 was the necessary buffer that's required, which would surround a field close to susceptible vegetation — maybe requirements for those buffer zones, buffer areas, weren't met. The other thing, as related to wind direction toward adjacent susceptible crops —maybe some of that wasn't met either. I think it's ever so important to talk about necessary buffers, awareness of wind speed and direction, and surrounding vegetation."
For example, at http://bit.ly/2l0sQR1, a graphic displays a summary of mandatory application requirements, including downwind buffer: a minimum 110 foot buffer, at 22 fl oz/A rate; or wind speed: apply when wind speed, measured at boom height, is between 3 mph and 10 mph.
Another issue was tank mix partners. "There are interactive websites for both technologies that allow the applicator to be very current as to which products can be put into the tank with XtendiMax, Engenia, and FeXapan, in particular. They need to be aware of these label changes and what are some of the newly-allowed tank mix partners they can use in 2018."
Dotray recommends applicators use the variety of resources available online to keep up with the most current information and technologies:
•             http://applicationsrequirement.com
•             Monsanto: http://bit.ly/2l0sQR1
•             DOW: http://bit.ly/2Apgih4
•             BASF: https://on.basf.com/2kpi6tD
About the Author(s)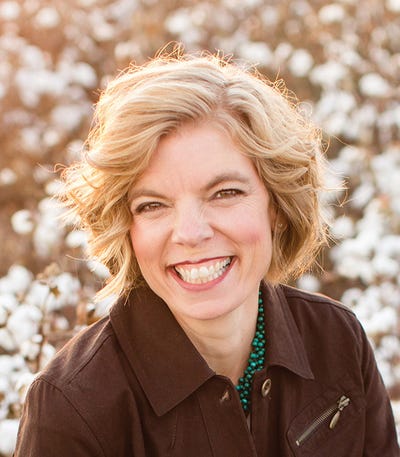 Editor, Southwest Farm Press
Shelley Huguley has been involved in agriculture for the last 25 years. She began her career in agricultural communications at the Texas Forest Service West Texas Nursery in Lubbock, where she developed and produced the Windbreak Quarterly, a newspaper about windbreak trees and their benefit to wildlife, production agriculture and livestock operations. While with the Forest Service she also served as an information officer and team leader on fires during the 1998 fire season and later produced the Firebrands newsletter that was distributed quarterly throughout Texas to Volunteer Fire Departments. Her most personal involvement in agriculture also came in 1998, when she married the love of her life and cotton farmer Preston Huguley of Olton, Texas. As a farmwife she knows first-hand the ups and downs of farming, the endless decisions that have to be made each season based on "if" it rains, "if" the drought continues, "if" the market holds. She is the bookkeeper for their family farming operation and cherishes moments on the farm such as taking harvest meals to the field or starting a sprinkler in the summer with the whole family lending a hand. Shelley has also freelanced for agricultural companies such as Olton CO-OP Gin, producing the newsletter Cotton Connections while also designing marketing materials to promote the gin. She has published articles in agricultural publications such as Southwest Farm Press while also volunteering her marketing and writing skills to non-profit organizations such a Refuge Services, an equine-assisted therapy group in Lubbock. She and her husband reside in Olton with their three children Breely, Brennon and HalleeKate.
Subscribe to receive top agriculture news
Be informed daily with these free e-newsletters
You May Also Like
---