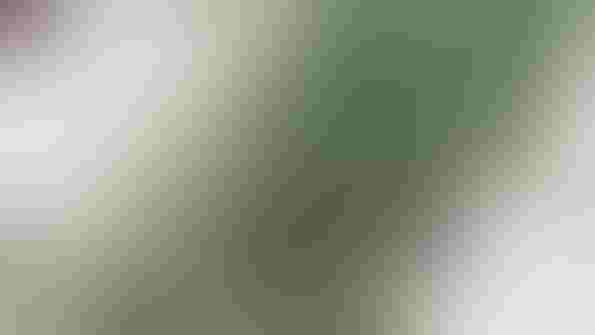 One bad apple spoils the whole barrel. This is a saying that oftentimes is sad but true. I know that there were growers out there this year who grew Monsanto's new Extend soybeans and cotton and did not make off-label dicamba applications. I also know that many in the ag community urged growers not to.
However, those who did make these applications have created a domino effect of bad publicity for U.S. agriculture, regulatory headaches, complaints, and potential soybean yield losses and they have caused negative implications for regulation of future technologies.
Let's be clear, I am not just talking about farmers here. Many growers I have talked to have suggested that they were "told" it would be ok; they were "told" dicamba was great on pigweed; in the case of cotton they were "told" it looked better with a tank-mix of Liberty, etc. This is one of those anonymous cases where "they" say a lot, but who "they" are is tough to get a handle on.
Whether you are a Monsanto representative who recommended it, dealer who sold dicamba late in the season, a consultant who called me or someone else asking about in-crop rates (or, worse, tweeted about applications in open social media), the seed dealer talking about pigweed control and when stuff would be legal, the grower who told the guy to spray, or finally the guy who eventually hit the spray button on the tractor, you all share responsibility.
Related…
How best to tackle dicamba drift problems in Arkansas?
Dicamba drift incidents have ripple effects
I will accept whatever responsibility I have, but I cannot tell you how many ways I said do not do this, this year, it's not labeled, etc. Frankly, this is one of those things that I should not have to say.
When I first started in this business, occasionally I would say things like, "Well, it's not labeled, but if I were going to use it I would…." No more. We live in a different world now. I kept track last summer and sadly I got at least three to four calls per week requesting information on applications that in some way violated a label.
Stay current on what's happening in Mid-South agriculture: Subscribe to Delta Farm Press Daily.
I was asked recently to support an IR4 project that involves a new herbicide for rice. This product is labeled in other crops. In the sad but true category, in addition to my trial work, this product has gone out on commercial fields. Once again, off-label and completely illegal.
I had plenty of experience to know that we can use it safely. We tend to use that term "off-label" like it means something less than illegal, but it is illegal to violate a federal label. To me, "off-label" means the timing was late, the rate was off, or maybe it was tank-mix specifically not allowed on the label. But these products are simply not labeled for the crops they are being used on.
We have to get better, or the regulatory folks are going to be forced to pass more restrictive laws. I do not think all growers realize that crop destruction is one result that can happen. I cannot imagine what it might feel like to have to Bush Hog your own crop just weeks before harvest. But I saw it happen in wheat a few years back.
Already there is serious talk of increasing the fine matrix at the Arkansas State Plant Board from a $1,000 max (a joke to many) to $25,000 per violation. Keep in mind that a single drift event could result in as many as three or four violations, depending on the circumstances — not a joke to anyone. This is just talk at this point and would require legislative action.
At this point the damage is done for 2016, how we (the ag community) respond to rules and regulations in 2017 could have a major impact on the future of pesticide registration and regulatory issues in general, so please use your best judgement out there.
Also, many of you have called about the "regulations" that Arkansas has imposed on dicamba products for 2017. Although they are getting close to a final set of regulations, they are just proposed at this time (Aug. 30) and still await further discussion at the committee level and a full vote of the Plant Board.
Subscribe to receive top agriculture news
Be informed daily with these free e-newsletters
You May Also Like
---