First cotton harvest in South Texas, variable yields reported
First cotton harvest in South Texas, variable yields reported
So far harvesting has been limited to dry land cotton in Deep South Texas but combines are expected to move into irrigated fields this week and Ortiz says there are good prospects for substantial yields in the days ahead.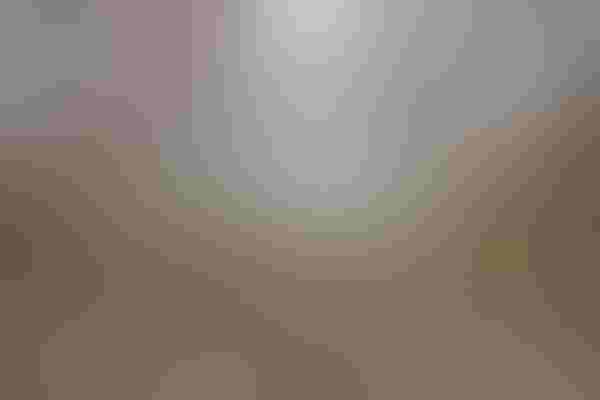 Cotton harvest in South Texas, which started early last week in the Lower Rio Grande Valley (LRGV), has spread as far north up the coast as Victoria in recent days and according to early reports yields have mostly been promising across the region.
"Temperatures have been extremely hot with each day over 100 degrees here in the Valley and cotton harvesting is in full swing," reported Danielle Ortiz, Texas AgriLife Integrated Pest Management Specialist in Weslaco.
Because of spotty rain showers across the area in recent weeks some fields the Valley are producing as much as two and half bales of cotton per acre while lower yields are ranging around three-quarters bale per acre in areas that recent rains skirted.
So far harvesting has been limited to dry land cotton in Deep South Texas but harvesters are expected to move into irrigated fields this week and Ortiz says there are good prospects for substantial yields in the days ahead.
She says last year many dry land yields were averaging less than a bale per acre so while yields this year could have been better, most farmers are happy so far to be getting substantially more cotton per acre than last year. She attributes the better yields to timely showers in some areas and very light pest pressure except for a short period of fleahoppers problems during squaring, especially in Cameron County.
Ortiz says farmers were glad to get a break on pests in cotton this year after a major fight against sugarcane aphids in grain sorghum fields that bumped up input costs for many farmers.
For the latest on southwest agriculture, please check out Southwest Farm Press Daily and receive the latest news right to your inbox.
Jason Ott, Extenion Agent for Texas A&M AgriLife Extension Service in Nueces County, reports many fields have been either harvested in the Coastal Bend or are in the process of harvesting. He reports in a few cases unproductive cotton is being plowed under because of poor growth due to a lack of moisture.
"Cotton harvest is looking pretty good but yields are extremely variable," Ott reported this week. "There is some really good cotton and there is some really bad cotton across the lower Coastal Bend. Because of the late spring planting dates we are seeing a wide range of yield results so far and rain showers that hit some areas more than others are making yields either good or bad depending on where your cotton fields are located."
He says some early yields are reaching nearly two bales per acre but some farmers have either shredded or plan on destroying cotton in some fields because of poor conditions.
Harvest started in the Coastal Bend nearly a week and half ago Ott says and warmer days over the last week are seeing more fields being harvested across wider areas this week. He says while most farmers have fields that are not doing as well as they would like they generally have good fields of cotton mixed in that are producing up to expectation.
"It's hit and miss depending on when you got the cotton crop planted and how much rain fell on the field throughout the growing season," he explained.
In the middle Coastal Bend in San Patricio and Aransas and Refugio counties early yields are reported a little better. Some farmers in San Patricio county are reporting yields exceeding two bales per acre and one grower who is just starting harvest near Victoria says he is bringing in nearly two and half bales per acre in his initial harvest runs.
But Ott said reports from Bobby McCool, San Patricio County Agent, indicate not all cotton farmers fared so well in eastern parts of San Patricio and Aransas counties where rains are generally better than in western reaches of the area.
The National Weather Service reports the rain pattern in July was unusual, largely the result of a stalled Meso-Scale Convective System, or MCS, which formed along a frontal boundary in mid-month over the Texas Hill Country and slowly moved south and hovered over parts of the coastal plains for nearly an entire week bringing needed rains to dry fields. As a result, eastern parts of San Patricio County received the greater amount of beneficial moisture and promoted rapid growth in field crops at a critical growing stage.
So far Upper Coastal Bend cotton farmers have been slow to begin harvest operations as a result of late planting schedules and only last week grain sorghum harvesting was finishing up.
Subscribe to receive top agriculture news
Be informed daily with these free e-newsletters
You May Also Like
---