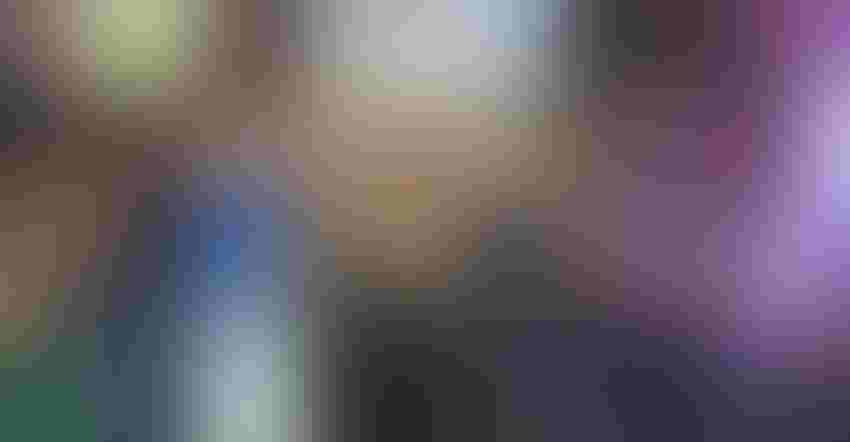 A farm dad's day is never done. Up early to check the livestock. Up late planting crops. In at noontime to check markets. In after dark to kiss kids goodnight. Farm dads are just, well, a different breed of dad.
Despite being tired from work, stressed from market swings and drained from honey-do lists, they still create a life outside of farming for themselves and their families. And they make the life for a farm kid a little more fun.
How do I know this? Well, my dad was fun — that is a fact. But as I scrolled through my Facebook feed these last weeks, I realized just how cool farm dads are. So here are three farm dads who stepped out of the combine, closed the barn door and took the time to teach farm kids to sing, dance and become Jedis.
The singing dad
I could not help but stop and view the video of Larry Dunn singing to his great-grandson. I have known Mr. Dunn, well, most of my life. Every livestock barn at the Missouri State Fair has that one constant figure, and in the sheep barn it is Mr. Dunn — or as he is fondly known, "Doe."
He and his family lead the Sunday morning worship service in the sheep barn during the state fair. I always knew he could sing, but there was something special about this video.
As he sang the hymn "Precious Memories," his great-grandson looked up at him earnestly. He listened to every word of the song. Then Mr. Dunn said, "You know what we are doing. We are making them for you. Every time we feed the sheep, every time you come and show them … all the things you do, you are making your own memories. And a lot of them. "And with all the sincerity in the world, the young lad replied, "Thank you."
Mr. Dunn is a farm dad who taught his children, grandchildren and great-grandchildren the importance of a song.
The dancing dad
Now there are many dance moms, but few dance dads. I found a Monroe County farm dad, though, who has taught his children to enjoy the art of the dance. Not the gyrating, twerking or hip-hop kind of dance, but the old-fashioned, family fun, country line dancing kind.
When Tony Francis is not working as executive director of the Monroe County Farm Service Agency or tending to his cattle, sheep, hogs or dogs, he is at 54 Country dance hall in Fulton. Scroll through his Facebook feed on any given Saturday night, and there are videos of his kids kicking up their heels. Much like the video here:
And while many fathers would be grateful to send their kids off to the dance hall alone to enjoy a little peace and quiet, well, Tony is not that dad. He is a farm dad. And dancing is a family affair — they all go dancing. It is that time when they can ignore the stress of farm life, work life and school life and just have fun. Tony taught his kids that dance is meant to bring happiness.
The defender-of-the-universe dad
So sorry, but our next farm dad is one who will have everyone begging to be his kid. You may recognize Kyle Durham from the pages of the Missouri Soybean Farmer. He is a Carroll County farmer and a director for the Missouri Soybean Merchandising Council.
However, our paths cross at Missouri Farm Bureau meetings and Missouri Soybean events, and also when we served on the Missouri Department of Agriculture Director's Roundtable last year. But not once did he disclose his ability to make "Star Wars" come to life.
We all know farm dads have a knack for fixing just about anything, inventing better ways to farm and pretty much make something out of nothing, but Kyle can make a lightsaber that puts his young sons one step closer to reaching Jedi knight status.

The lightsaber Kyle Durham made for his sons Simeon, 9 (left) and Elijah, 5, beams between the boys.

See, that is what sets farm dads apart from all other dads. They are willing to use skills they learned on the farm to create some awesome toys for farm kids. And based on the photos, I think it is a pretty cool toy for farm dads as well. Kyle is teaching his young sons that anything is possible by being involved in agriculture.
Whether it is singing, dancing or defending the universe from the dark side, farm dads just make life better. Happy Father's Day to all our farm dads!
Subscribe to receive top agriculture news
Be informed daily with these free e-newsletters
You May Also Like
---