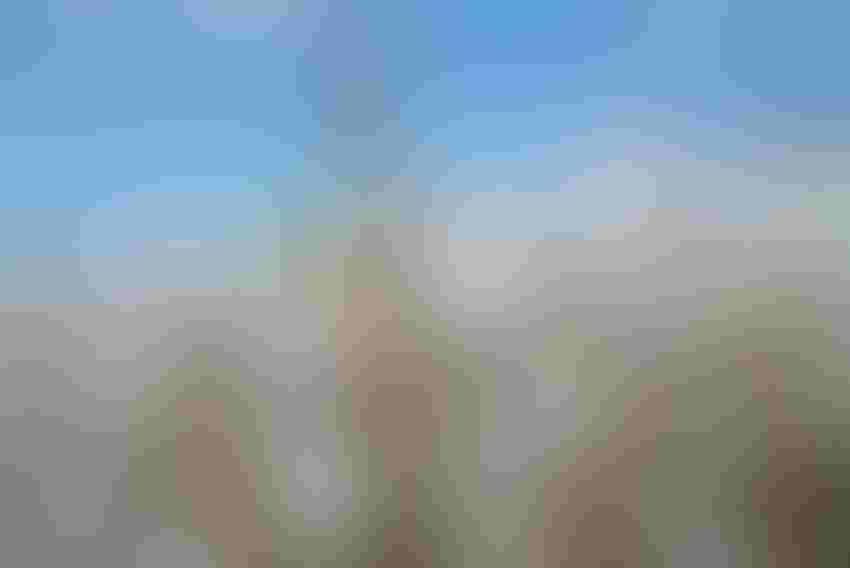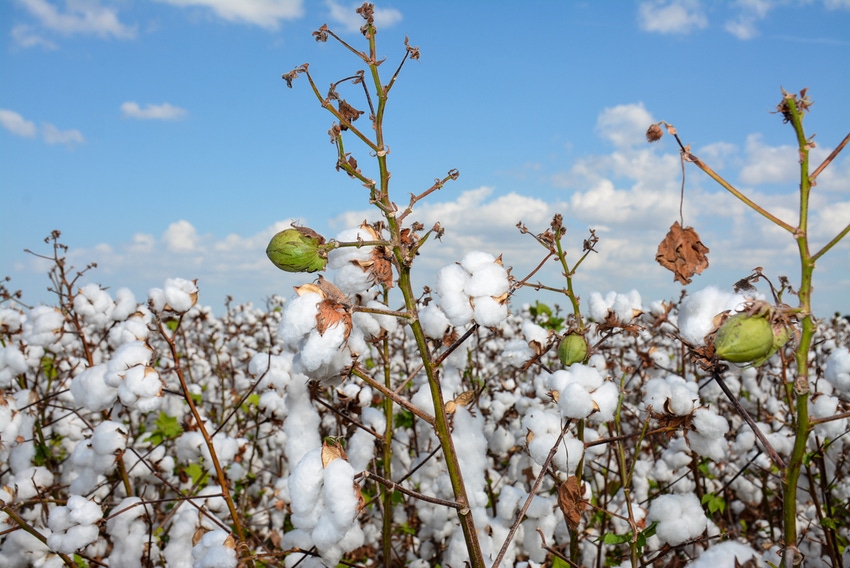 Tips to consider before before you defoliate.
With cotton harvest on the horizon in many parts of the Southwest and growers weary from drought and high temperatures, producers are encouraged to finish the race by carefully considering and applying defoliants. 
"We always talk about the first 40 days, trying to get the crop up and going, trying to get it to the best stage you can by mid-season. Now it's mid-season, let's take care of it," says Gary Schwarzlose, senior technical service rep, Bayer CropScience, at Spring Branch, Texas. "Let's finish the crop out."
Schwarzlose says it doesn't have to be expensive. "Don't use a high rate," he says. "What we are learning is just because a label says you can use a high rate, doesn't mean you should use a high rate."
For example, the defoliant Thidiazuron (TDZ) in the liquid form, has an application rate of 1.6 ounces to 6.4 ounces. "Most think, I can afford 6.4 ounces, so I can put out 6.4 ounces, well, all you're going to do is shock the plant. It's better to spoon-feed the cotton and use lower rates of liquid TDZ."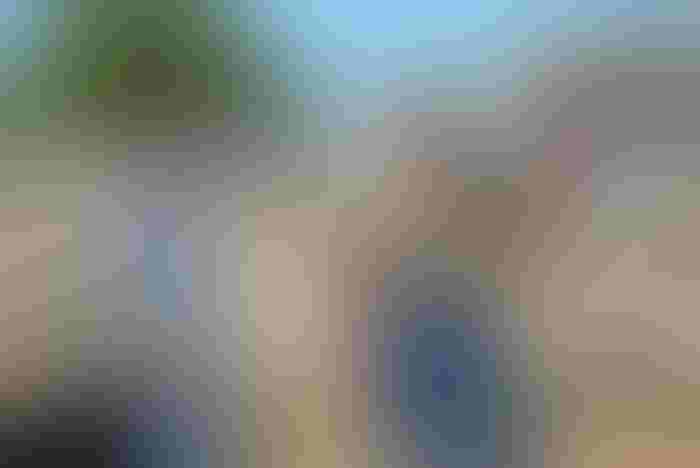 But whether a producer is picking or stripping their cotton, Schwarzlose says many different products available in the harvest aid arsenal, from defoliants to boll openers to desiccants. "Every one of them has a place. Each has a different situation or geography where it fits in.
"On the High Plains, they use a lot of PPOs and desiccants like Folex or Gramoxone. We don't use those in South Texas, because the environment is different. In South and Central Texas, if you use a PPO-type product on your first application, and you stick a leaf, the leaf is stuck and will never ever come off. The PPO products are great products in this environment, for a second shot. That's where you want to use it.
"It's important for the grower to know the variety he has, what stage of growth he's at and what harvest aid to use," says Schwarzlose.
Key factors to consider before defoliating:
When it comes to choosing a defoliant, Schwarzlose says it's important for growers to understand the variety of cotton they've planted. "Each of the varieties defoliates differently. You could take one treatment, spray it across eight varieties and have as many as four different reactions. So, it's important to know your variety."
Timing is also critical. "We don't make a harvest aid application until the cotton is 70 percent open boll or greater, or if it's four nodes above cracked boll.
"Find the boll you want to harvest this time of year. There are a lot of small bolls that will never make and yet we tend to try to grow a crop for that one boll that will never make anything. So, the idea is to find the boll that you want to harvest, and then count your nodes above cracked boll."
Next, Schwarzlose says to consider how much defoliant to apply. "Application is key. You don't want to use 10 gallons when you could go with 12 gallons — gallonage makes up where the rate can't," he says. "You can take eight gallons per acre you are putting out versus 15 with the same rate of harvest aid and you can make the harvest shine, just by adding that extra gallonage."
As the crop has more foliage, harvest aid penetration is essential, which highlights the importance of application techniques such a spray tips. "Most of our application rigs are set up with air-induction type tips, those are the best tips for glyphosate, dicamba and 2,4-D. For those, you want coarse or ultra-coarse droplets.
"For harvest aids, you need to be on the other side of the spectrum," Schwarzlose says. "The application needs to be similar to an insecticide or fungicide application. You want to get as many droplets from the top of the canopy to the bottom, so you use gallonage, pressure, spray tips and some type of adjuvant or an additive you can add to one treatment that allows the one droplet that hits the top of the plant to move down the leaf and through the canopy."
He adds there are several adjuvants available, and each of them can be used in different situations and with various cotton harvest aids.
Evening temperatures are also crucial when considering application timing. "We talk about dips in daytime temperatures, and that's not really the key for good harvest aid treatments. 60 degrees is a base level, and a lot of times treatments work really well above 60 degrees nighttime temperatures. But the first time the nighttime temperature drops below 60, everything changes."
Schwarzlose warns, even if the daytime temperatures stay the same, it doesn't matter, the plant physiology changes. "It takes so many DD60s (degree days) to mature a crop. And as the daytime temperatures go down and as the nighttime temperatures go down, all of a sudden, your DD60s are going from 10 or 20 to 2, so now the crop is taking longer to mature. And growers need to realize, that's a key temperature, not only at the beginning and during the season but at the end of the season."
DD60s is a concept based on a developmental threshold above which the crop grows, according to the National Cotton Council website. For cotton, the threshold temperature is 60 degrees, and when the temperature is below 60, little to no development occurs in the plant.
Environmental shifts, such as increased rainfall following periods of dry weather can lead to extreme regrowth conditions. "Adjusting your harvest aid treatment or treatments to combat the new flush of green leaves is always challenging," says Schwarzlose. "Growers should be prepared to adjust his harvest aid treatments so that the regrowth do not affect grade and quality."
Subscribe to receive top agriculture news
Be informed daily with these free e-newsletters
You May Also Like
---