Cotton insect problems intensifying in the Southeast
Cotton insect problems intensifying in the Southeast
From whiteflies in southern Georgia to bollworms in North Carolina to plant bugs in Virginia, 2016 was certainly a challenging insect year for cotton growers across the Southeast, and 2017 is expected to be no different.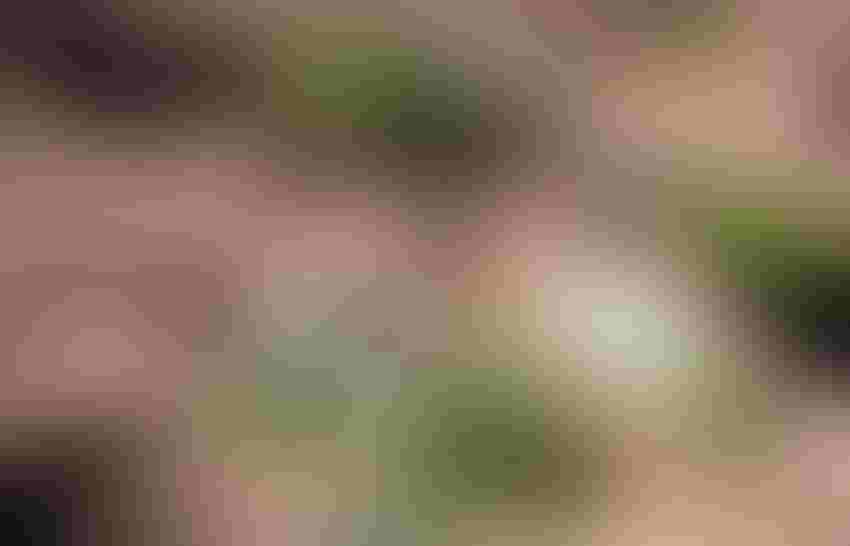 From whiteflies in southern Georgia to bollworms in North Carolina to plant bugs in Virginia, 2016 was a challenging insect year for cotton growers across the Southeast. Dominic Reisig is urging farmers to be prepared for another challenging year.
Reisig, North Carolina State University Extension entomologist, addressed "Emerging Insect Issues in the Southeast" at the annual meeting of the Southern Cotton Growers and Southeastern Cotton Ginners in Charlotte, N.C., Jan. 20, where he provided an insect situation, outlook report and control recommendations.
"Thrips are probably our biggest pest problem in the upper Southeast. When you think about the tough environment you have to plant cotton in early season, the conditions can be brutal," Reisig said.
With the loss of Temik, North Carolina farmers thought they had a good replacement for thrips control with the use of an infurrow application of Admire Pro along with an insecticidal seed treatment. Reisig called it a "one-and-done option," but the challenge now is that resistance has been confirmed in this class of chemistry.
"One of the things we are preaching to our growers is to load up on active ingredients," Reisig said. "We think seed treatments still have value even though we have this resistance situation. We're recommending to our growers still use these insecticides but don't expect them to perform as they have in the past."
N.C. State is developing long-term management methods for thrips control which include a new predictive model that will be available this growing season. Reisig said the model will allow farmers to target their foliar sprays for thrips in fields that are most at risk. Individual growers can use the model to pull a map of their specific location, gather the latest weather information and then determine thrips control measures.
"Injury is a function of weather: how fast is that plant goring to grow, how many thrips are out there," Reisig explained. "This model will actually predict when thrips are dispersing and when they are going to be on the plant and what's the weather going to do. It will give you a red light or a green light, those are the different planting dates. We're going to be able to tell growers if at this location you plant cotton at this date, you're going to be safe from thrips."
As for whiteflies in Georgia, Reisig said a new species has been detected, the silver leaf whitefly, which is difficult to control and requires the use of expensive insecticides, compared to the more common banded wing whitefly, which is easier to control.
"The problem with whiteflies is they are not mobile," Reisig said. "They stick on the bottom of the leaves and tap into the veins of the plant and they basically get too much sugar. They drop it onto the cotton and cause a great deal of loss that way. When the cotton opens up, the lint gets colonized and black mold or sooty mold makes the cotton sticky."
In North Carolina, bollworms were a major midseason pest in 2016 due the increased planting of corn relative to cotton. Reisig explains the cotton bollworm uses corn as an early season host. "If there's a lot of early season hosts out there, you're probably going to get a lot of cotton bollworm coming out of the corn and moving into your cotton," he noted.
Reisig believes bollworms can be a problem going forward in almost any field in the Southeast given the right situation.
In addition, true Bt resistance in cotton is becoming a problem. However, Reisig said Bt cotton still has a place because it delivers other advantages such as excellent tobacco budworm control.
Finally, Reisig notes that plant bugs have now moved into Virginia in addition to becoming a bigger issue in North Carolina.
"When I started in 2009, I was told plant bugs were not an issue in North Carolina cotton. They have become an increasing issue year after year and we're not exactly sure why," he said.
"In northeastern North Carolina, plant bugs are a problem in nearly every field. Three-fourths of our fields are getting sprayed for plant bugs. We've increased the number of sprays on the fields, averaging two sprays for every field."
Reisig believes plant bugs are showing resistance to pyretheroids in North Carolina which is why rotating chemistries is critical. In addition, plant bugs are linked to bollworms in cotton
"For a pest like plant bugs, what you really want to do is you want to control it early season before cotton blooms because a plant bug uses its mouth parts to feed on a square," Reisig explained. "If it feeds on a square, the square will fall off and you won't have any flowers left to make bolls. When you spray cotton early season to control plant bugs, you knock out natural enemies that then control bollworms later on in the season."
Reisig is recommending the insecticide Diamond for plant bug control this year. "Diamond is a unique chemistry because it is an insect growth regulator. Insect growth regulators are only active on nymphs but they tend in the Mid-South to extend the period of control so you don't have to spray as much," he said.
About the Author(s)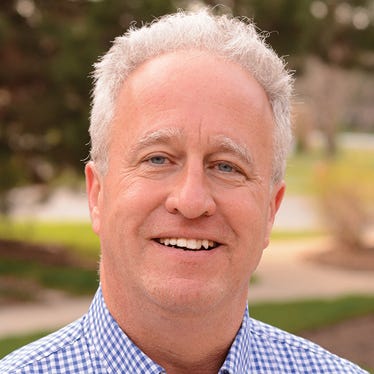 Associate Editor, Southeast Farm Press
John Hart is associate editor of Southeast Farm Press, responsible for coverage in the Carolinas and Virginia. He is based in Raleigh, N.C.
Prior to joining Southeast Farm Press, John was director of news services for the American Farm Bureau Federation in Washington, D.C. He also has experience as an energy journalist. For nine years, John was the owner, editor and publisher of The Rice World, a monthly publication serving the U.S. rice industry.  John also worked in public relations for the USA Rice Council in Houston, Texas and the Cotton Board in Memphis, Tenn. He also has experience as a farm and general assignments reporter for the Monroe, La. News-Star.
John is a native of Lake Charles, La. and is a  graduate of the LSU School of Journalism in Baton Rouge.  At LSU, he served on the staff of The Daily Reveille.
Subscribe to receive top agriculture news
Be informed daily with these free e-newsletters
You May Also Like
---