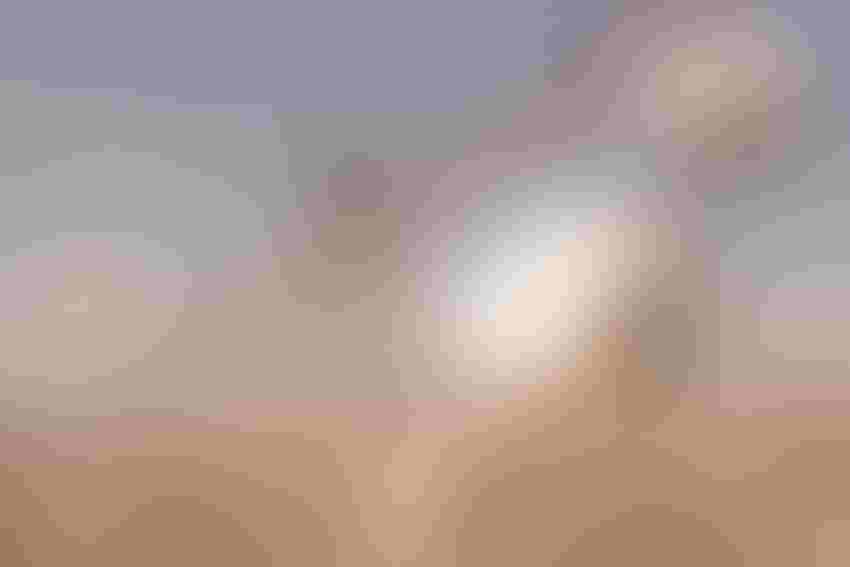 In spite of significant challenges, which Kater Hake, Cotton Incorporated vice president of research, calls a "double whammy," the cotton industry also sees "reasons for optimism" and a turnaround in market share.
Hake, speaking at the recent Blackland Income Growth Conference in Waco, Texas, said the global recession hurt textile consumption and cotton. Also, as cotton prices spiked, polyester picked off some market share.
"But we see reasons for optimism now in the apparel market," Hake said. "Consumers are fickle."
Recent studies indicate consumers remain interested in comfort but are also concerned about a product's sustainability. "That's a hot issue with consumers," Hake notes. And it's an issue that cotton is willing to take on.
Cotton production has turned more to conservation tillage methods to increase moisture use efficiency. "Those tillage practices increase rainfall infiltration and soil moisture retention," he said. Increased soil organic matter content resulting from no-till or reduced till also improves soil health.
Want access to the very latest in agriculture news each day? Sign up for the Western Farm Press Daily e-mail newsletter.
Technology plays an increasingly important role in improving cotton production efficiency and sustainability. Yield maps and monitors help growers identify in-field problems so they can target solutions rather than using a "whole-field" approach. "Yield monitors so far have not been as widely adopted in cotton as in other crops," Hake said.
Programs such as boll weevil eradication have aided farmers in producing higher yields of quality cotton with fewer pesticide applications. "And herbicide resistance is another issue we are monitoring. We are trying to determine how to continue with conservation tillage and still manage weeds. We do have the tools to control glyphosate resistant weeds."
Site-specific management also is helping growers treat damaging nematode populations. "Cotton Incorporated is working with Extension Services in each state to develop bulletins on nematode control."
He said the Field-To-Market program demonstrates to the general public how seriously the cotton industry takes environmental stewardship. "We can demonstrate significant improvements in cotton production, such as a 75-percent decrease in water use and 30-percent reduction in land use to grow cotton. We are reducing the size of our environmental footprint."
Promotion efforts from Cotton Incorporated are helping to "get the dairy industry hooked on cottonseed." An on-line shopping option makes finding and securing cottonseed easier for dairymen and other cottonseed end users, he said.
Livestock feed options and cottonseed as a food use provides important market opportunities and adds value to a cotton crop. "The food and feed market uses 1.5 pounds of seed for every 1 pound of fiber produced," Hake said.
More from Western Farm Press
Outcry grows over feral hog damage across US
Subscribe to receive top agriculture news
Be informed daily with these free e-newsletters
You May Also Like
---