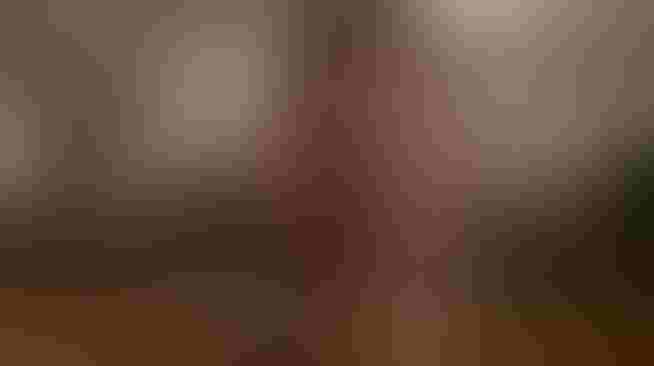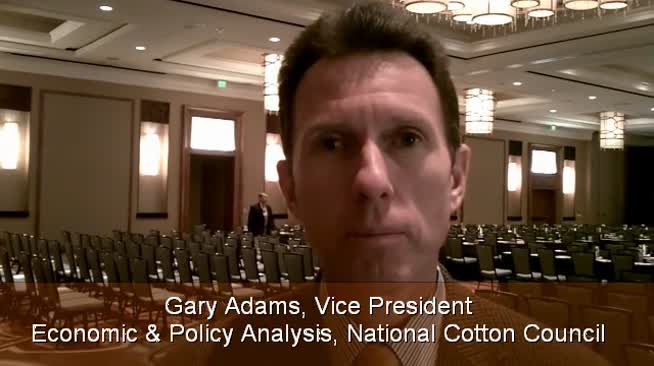 As U.S. cotton farmers make plans for 2012 they face a significantly different set of economic factors than they did a year ago.
"Cotton prices were on their way up (last year)," says Gary Adams, vice president, economic and policy analysis, National Cotton Council. He says markets last winter were buoyed by concerns that supplies would not be adequate to meet mill demands.
Adams, in a Farm Press interview at the NCC annual meeting last week in Fort Worth, Texas, said the current market shows "concern about global supplies. Coming off the 2011 harvest we have a larger world crop. We're still seeing global demand suffer from the uncertainty in the global economy, and we're still seeing some of the aftermath of the very high prices we saw in the spring of 2011 that put a lot of stress on textile mills."
He says the financial pressure on mills, combined with concern over the general economy has resulted in weak demand over the past few months. "That's leading to a recovery in global stocks."
As the industry looks to 2012, Adams says the U.S. cotton area will be a key issue. He says the NCC annual planting intentions survey indicates acreage across the U.S. Cotton Belt will decline by 7.5 percent. "That's consistent with the market prices being down relative to where they were last year and in relation to competing crop prices."
He says despite the decline in cotton market offerings, futures market prices are still holding around 90 cents a pound, "still historically good prices."
China policy also will affect the economic outlook for cotton, Adams says. "The Chinese government has been active in replenishing their national reserves of cotton. Over the last few months they have purchased between 11 and 12 million bales. So they have certainly created some short-term support in the market.
"As we look longer term we wonder how they will go about implementing that policy. Going forward will it continue to support the market or will it dampen upside potential if they decide to turn some of that over and release some supplies?  China is a key wildcard."
He says weather in the Southwest U.S. is also a wildcard. "We still have drought conditions in many parts of Texas. We're just going to have to see how that plays out because that can certainly have the potential to swing the U.S. crop by 2 to 3 million bales."
He says the industry hopes to see a continued "modest recovery in the general economy."
Cotton's price decline also may help push demand. "Cotton prices right now are much more competitive with polyester than where they were a year ago, so we do anticipate global demand can grow as we go into the 2012 marketing year."
He says growth globally could be around 3.5 percent above 2011 demand.
Still, global stocks weigh on the market. "They continue to grow slightly as we go into 2012," Adams says. "Without any major weather problems, we see global stocks continuing to build slightly as we go into 2012."
Subscribe to receive top agriculture news
Be informed daily with these free e-newsletters
You May Also Like
---