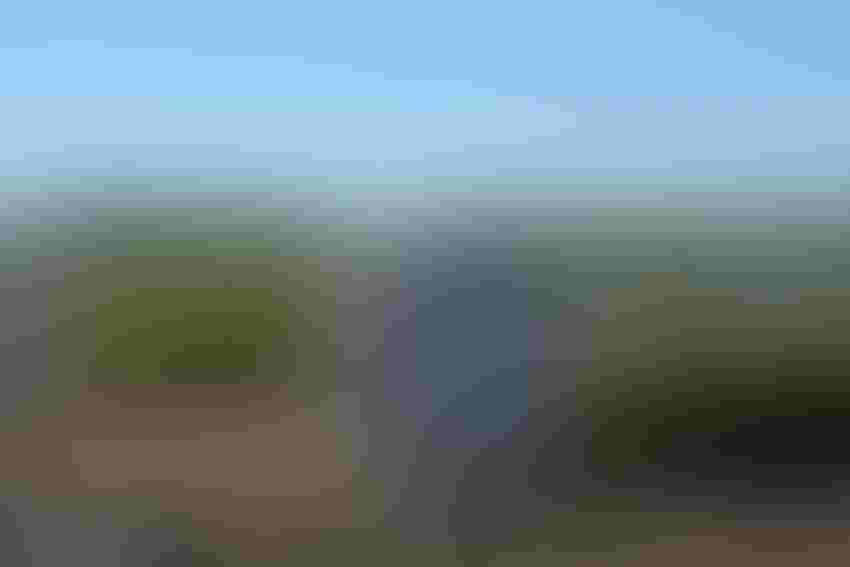 It is a message that has been delivered in meetings throughout the Cotton Belt: contamination is becoming a bigger problem for the U.S. cotton industry.
Bruce Atherley, executive director of Cotton Council International, sounded the warning bells again at the annual meeting of the Southern Cotton Growers and Southeastern Cotton Ginners in Charlotte Jan. 20. "In my opinion, this is the most serious problem facing us today," he said.
Still, Atherley said, the U.S. cotton industry has a worldwide reputation for quality, which Cotton Council International, the international marketing arm of the National Cotton Council, stresses in its promotions across the globe.
"When I travel around the world, people still say 'We love U.S. cotton. You guys are still No. 1,'" he said. "A lot of mill owners say to me when we order U.S. cotton, we sleep well at night because we know that what we are going to get is what we ordered."
But things could improve, he said.
"Virtually every mill I have met with in the last six months has told me that U.S. cotton contamination is higher than ever and they are very unhappy about it to the point where they are switching to Australian cotton or simply buying cheaper cotton and spending the extra time to clean it," he said.
Atherley said 70 percent of the contamination is plastic with two thirds of that 70 percent yellow plastic from round module bales. "We all need to work together to solve this because the better we do with the, the better price we get for our cotton," he stressed.
Cotton Council International's mission statement is "make U.S. cotton the preferred fiber for mills/manufacturers/brands/retailers and consumers, commanding a value-added premium that delivers profitability across the U.S. cotton industry and drives export growth of fiber, yarn and other cotton products."
Atherley emphasized that U.S. cotton must be marketed as a premium, value-added, branded ingredient and product that can command a significant price premium. He said it is impossible for U.S. cotton to compete on price.
Successful marketing requires a "brand promise," or what you want your brand to stand for and deliver to the marketplace. "Our brand promise summarizes what we deliver as U.S. cotton. Our brand promise is 'Cotton USA: The cotton the world trusts,"" Atherley said.
Berrye Worsham, president and CEO of Cotton Incorporated, the research and promotion arm of the U.S cotton industry, said it is funded by per-bale assessments paid by cotton producers and by assessments on cotton product imports and it is facing a budget reduction in 2017 but making changes in its market development work due to the cuts.
The Cotton Board, which administers the cotton research and promotion program administered by Cotton Incorporated, approved a $70 million budget for Cotton Incorporated this year, $6 million less than 2016, due to overall reductions in assessment revenues.
Worsham said Cotton Incorporated will scale back on the number of projects in 2017 due to the reduced budget.
"We will be in television less, moving our assets into the social media world, the digital world," Worsham said. "We will be more efficient with our TV commercials; we will be more efficient with our TV commercials. We will use 15 second commercials versus the traditional 30 second commercial."
Cotton Incorporated will concentrate resources to improve cotton's share in the active wear market and will focus on cotton's sustainability message. In fact, one social media message that Cotton Incorporated hopes will go viral is a 12-second animation that says cotton is natural and comes from a flower while polyester is synthetic and comes from oil.
"One of the keys for us is to amplify our message and that means we need U.S. and global organizations to disseminate cotton's messages that we do have," Worsham said, pointing out that the digital-first strategy will emphasize cotton's superiority over man-made fibers.
Worsham said cotton faces many challenges, particularly women's wear. "Where we face our biggest challenge in the marketplace is women's wear which is driven more by fashion than comfort," he said. "We lost a lot of market share in women's apparel."
On the positive side, Worsham said cotton is seeing some gains in men's apparel, with cotton's share slightly ahead in 2016 over 2015. However, the challenge is men's wear is 40 percent of the market compared to 60 percent for women's wear.
Subscribe to receive top agriculture news
Be informed daily with these free e-newsletters
You May Also Like
---