Cotton acreage decline more 'permanent' in California than Arizona
Cotton acreage decline more 'permanent' in California than Arizona
Drought coupled with more permanent crop acreage continues to reduce California cotton plantings.Preliminary estimates put 2015 California cotton plantings near 170,000 acres, down from about 210,000 acres last year.Arizona cotton acreage could fall to 95,000 acres, down from 167,000 acres last year.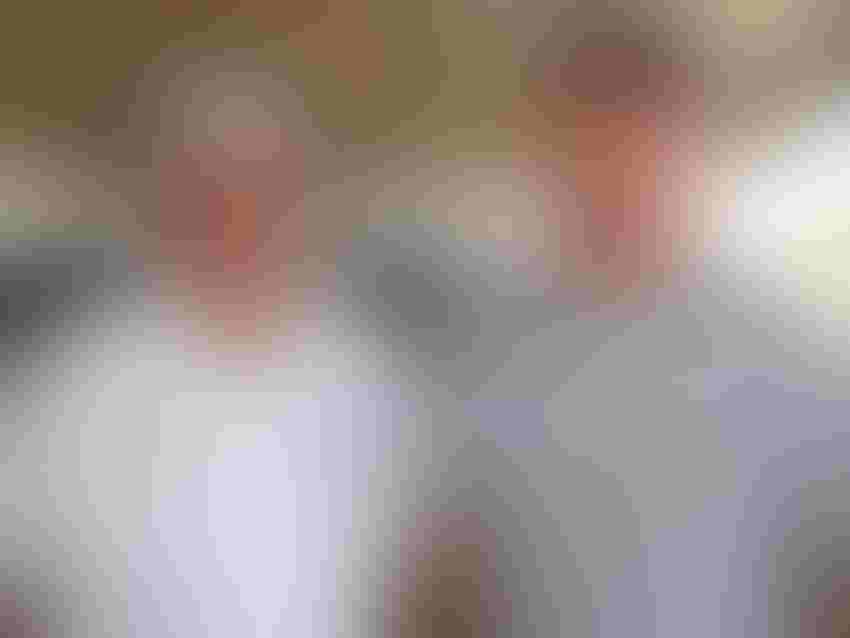 Continued drought in California coupled with a push to permanent crop acreage continues to take a toll on California cotton plantings.
Preliminary estimates put 2015 cotton plantings in California at about 170,000 acres, down from about 210,000 acres last year, according to Roger Isom, president and chief executive officer of the California Cotton Ginners and Growers Associations.
Isom says California's extra-long staple (ELS) Pima cottons will command about 135,000 acres or almost 80 percent of the total. The balance will be short-staple Upland varieties. He cautions that these figures are an estimate as planting decisions are still being made.
If Isom's prediction holds, this represents 38 percent fewer Upland acres and a 12 percent Pima reduction over last year.
"The price just isn't there to plant Upland cotton in California," Isom said.
In 2005, California cotton farmers grew fiber on 667,000 acres. 2010 acreage jumped to 305,000. In 2012, all-cotton acreage in California grew to 440,000 before falling off considerably.
Water challenges
This year, Isom says water allocation news from state and federal officials only gets worse. The U.S. Bureau of Reclamation has not budged from its zero-percent allocation announcement to California growers. The state seems to be trending towards that number after coming out with initial allocation predictions of 15-20 percent.
Isom fears growers using State Water Project water could be at a zero percent allocation before it's all said and done.
Further challenging growers to perhaps turn to ELS varieties, Isom says, could be the lack of longer staple, high quality cotton for the markets.
"There's no more high quality cotton available to buy today," Isom said.
Grower perspective
Los Banos-area cotton grower Cannon Michael says his entire cotton crop this year will be ELS, spread between Pima and Hazera, an Israeli hybrid.
While Michael may be in a better water position than other farmers due to senior water rights, the fact is that water is simply not there to give exchange contractors like Michael his 75 percent allocation as required under his contract with the federal government.
"We're not even going to get close to that amount," Michael said.
Michael has already cut his cotton planting projections from 2,400 acres to 1,500 acres.
"That's our lowest acreage in 20 years," Michael said.
Both Michael and Isom use the word "pessimistic" to describe their overall thoughts on California's water situation and the outlook for farmers in the state.
Permanent crops, water
Tulare cotton grower Mark Watte is significantly reducing his fiber acreage to 500 this year – all Upland - for two basic reasons.
Over the last several years, Watte has transitioned his farm to permanent crops, allocating more land to pistachios and almonds. Water is the other factor as the remaining land Watte farms will be short on water.
"We're marshaling what little water we have into our permanent crops," Watte said.
Watte has his Upland cotton roller ginned which provides higher quality ginned fiber at a price premium.
Arizona cotton acreage
The bold and underlined headline on Rick Lavis' most recent Arizona Cotton Growers Association (ACGA) newsletter reads – "60% decline (Upland) – 140% Increase (Pima). These figures represent the National Cotton Council's cotton acreage survey prediction released in mid-January for 2015 Arizona cotton acreage.
NCC's early season prediction pegged 2015 Arizona total cotton acreage at 95,000 total acres, including 59,000 acres of Upland and 36,000 acres of Pima.
In a recent verbal poll of ACGA board members gathered for a meeting, the cotton leaders shared their cotton acreage intentions. The combined numbers about matched the NCC's prediction of about 50 percent fewer Upland acres, but perhaps slightly higher Pima acreage than the NCC grower estimate.
"The word I heard from the growers was we're not going to plant a lot of cotton this year," said Lavis, the ACGA's executive director.
He concurs that current Upland prices are the key issue behind the fewer acres with much of the price pressure caused by China's cotton policies.
"The price is down very low and we're not getting the level of marketability that we've had in the past."
The cotton executive says strong crop competitors for Arizona cotton ground include wheat and alfalfa.
Tightening the belt
On the ginning side, Arizona Cotton Ginners Association President and ginner Butch Gladden also recently canvassed a joint meeting of ginner members.
"Our consensus was Upland will be off about 50 percent with really not much change in Pima acreage over last year," said Gladden, manager of Pinal's Crazy 8 Gin in Stanfield.
The latter Pima comment may surprise some folks in the industry.
Gladden explained, "Some growers who were planning to grow extra-long staple cotton changed their minds and are staying with Upland due to (favorable) seed production contracts."
Fewer Upland acres this year will have a negative effect on gins. Gladden is unaware of any Arizona gins that plan to close this year due to the Upland acreage reduction.
"My perspective is we will have to watch our dollars," said Gladden. "We'll probably hold down overtime costs to save money. We'll have to tighten our belts and weather this situation."
Grower's take
Speaking of belts, Arizona cotton grower Dennis Palmer of Thatcher has many years under his belt as a cotton producer. The Palmer family's VIP Farms is located in southeastern Arizona's Gila Valley. The operation includes about 800 acres of durum wheat.
Two years ago, Palmer grew almost all short staple cotton on about 3,600 acres. Last year's plantings shifted towards Pima with about 1,400 acres of short staple and 1,700 acres of long staple (3,100 acres total).
This year, Palmer intends to plant about the same number of acres with 80-85 percent Pima and the balance in Upland.
Price is a key reason.
"Long staple cotton pricing is still strong and short staple is currently struggling in the 60 cent range," Palmer said.
Available water is a large variable as Palmer will fallow 500-1,000 acres this year.
"In our valley, we have a lot of surface water right now but we don't have any snowpack," the cotton grower said. "When all of the drainage from the mountain quits in late May to early June, water will be very restricted. Our pumps are at two-thirds to three-fourths percent capacity due to the drought."
Leighton Liesner, director of the Arizona Cotton Research and Protection Council (ACRPC), says last year's Arizona cotton crop covered about 167,000 acres.  
Based on ACRPC district supervisor interactions with growers across the state this spring and other information, Liesner predicts total acreage could be about 100,000 acres, including an estimated 85,000 acres of Upland and about 15,000 acres of Pima.
"Water, commodity prices overall, and cotton prices are all conspiring against cotton growers," Liesner said.
Subscribe to receive top agriculture news
Be informed daily with these free e-newsletters
You May Also Like
---