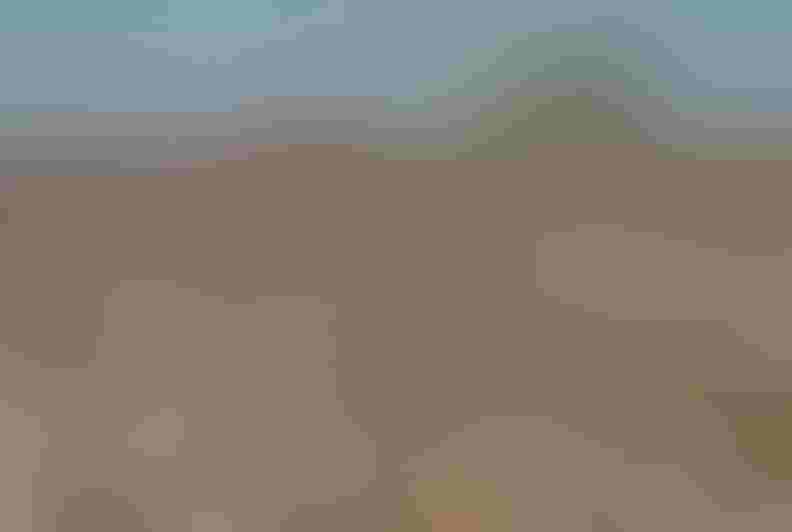 Most people involved in California agriculture today will tell you these are some of the best times economically for most all crops.
However, cotton continues to suffer against competing crops and good news is hard to come by for the crop that was once the foundation of Western agriculture.
No one knows that better than Kevin McDermott, Vice President and Senior Manager for Jess Smith and Sons Cotton, one of the nation's largest cotton merchants based in Bakersfield, California.
McDermott has logged 36 years since he started in the cotton business and currently serves as vice president of the Western Cotton Shippers Association
He acknowledges California cotton acreage may decline once again in 2014, but maybe not as much as many are predicting, according to McDermott.
"Earlier, people were expecting a 20 percent drop in California San Joaquin Valley cotton acreage. I am starting to hear growers are looking at cotton rather than corn because of lower corn prices. The cotton acreage drop may be more in the 10 percent range," said McDermott.
Coupled with that encouraging news, Pima cotton is doing very well in the marketplace with prices 35 to 40 cents higher than Pima prices for the 2012 crop. Pima represents almost 70 percent of the SJV cotton acreage.
While cotton may win against corn and other crops like alfalfa, it is going to lose against permanent and high value crops like trees and vines and processing tomatoes. It's not just economics in that battle. It's water.
California farmers are ending the 2013 season with much apprehension about next year's surface water deliveries from state and federal water projects.
World prices for short staple cotton are not helping in cotton's battle for land and water.
Jess Smith and Sons settled 2012 prices for its customers: 92.72 for San Joaquin Valley saw ginned Acala; 97.72 for roller ginned SJV Acala; 135.24 for SJV Pima; 81.05 for Desert Southwest short staple and 134.24 for Desert Southwest Pima.
Prices for the 2012 crop were a "little lower" than the two seasons prior, but still at historical "good levels," believes McDermott.
However, the two prior seasons were tumultuous with prices getting so high they reduced consumption. Consumption has started back up with more moderate prices.
The Bakersfield firm markets 600,000 to 800,000 bales annually for more than 1,000 growers across the Cotton Belt. 80 percent of its growers are in the company's seasonal program; 20 percent set their own prices.
Jess Smith and Sons is the largest family-owned cotton merchant in the U.S.
Pima salvation
Fortunately for California, Pima has been cotton's salvation.
Current registered export sales of Pima for the 2013/14 crop year total about 400,000 bales. This level of sales is around 100,000 more than sold at this time last season, when Pima exports reached a record level.
"Pima prices are very attractive, and I am very optimistic," he says. Even with prices like that, Pima acreage is "still a question of water. Even if prices get dramatically higher, farmers with limited water supplies are still going to use it for trees."
California's water supply picture is like a patch-work quilt. How much water a farmer has depends on where he farms. There are farms with solid riparian rights and adequate, inexpensive water for all crops. There might be cotton acreage increases in those areas.  However, large areas of the West are now expecting no surface water deliveries from state and federal contractors.
China continues to be a strong buyer, as well as an enigma for U.S. and world cotton. The Chinese are sitting on about 60 percent of the world's short staple stocks it bought from local growers for roughly $1.45 per pound over the past several years. McDermott does not believe China will dump much of it on the world market and send prices plummeting because it would only hurt the Chinese government. He referred to the large Chinese Reserve stocks as "a bamboo ceiling that hangs over the market".
There is talk of China changing their financial support of local cotton growers from a purchase program to some form of indirect support, not tied to cotton production. That could result in lower cotton acreage/production and, hopefully, a more "market friendly" world supply picture.
The Chinese cotton stocks were in a similar situation in the mid-1990s. "They were not as open as they are now and that makes a difference in the impact on the market. The Chinese government publishes on a daily basis what it has in reserve down to the decimal point."
China's government does not buy what little Extra Long Staple is produced there. It is grown primarily in the Xinjiang province. McDermott said ELS acreage has been down significantly there in the past two seasons and that has helped American Pima sales.China is the No. 1 buyer for American Pima.
While Chinese mills are big buyers of American raw cotton, they have been importing increasingly more yarn because of the high priced domestic raw cotton, noted McDermott. Much of that yarn is spun elsewhere in the world from U.S. cotton. This makes China an even larger consumer of U.S. cotton than reported via raw cotton sales.
"China's consumption is estimated at 36 million bales, but some place it at three-million bales per year higher, suggesting that Chinese stocks could be overstated by millions of bales" McDermott said.
California producers are reluctant to lock in 2014 prices with the uncertainty about water. They may wait until next June or July when they have a better handle on exactly what's out there.
World cotton consumption is rebounding and that's good news. After peaking at 123 million bales in 2007, it fell to 103 million in 2011. In the current season, world usage is expected to reach 110 million bales.
More from Western Farm Press
What happens if US loses California food production?
Pig farmer replays Deliverance with repo men
Subscribe to receive top agriculture news
Be informed daily with these free e-newsletters
You May Also Like
---