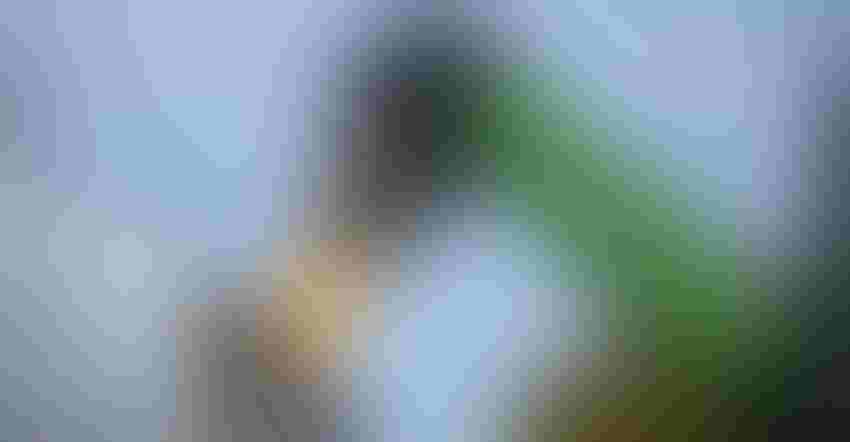 CORN FOR ETHANOL: Fourteen ethanol plants in Indiana using Indiana corn add 30 to 40 cents per bushel to the average corn price, IFB's Randy Kron says.
Changes at the top of the U.S. Environmental Protection Agency may have unintended consequences for corn farmers. Before Scott Pruitt left as head of EPA, it appeared the agency had determined it had the authority to allow E15 blends to be marketed. Under the current acting director, it seems EPA is reversing course and saying it doesn't have the authority to make that change.
That's how Bob White views what's happening on the Renewable Fuel Standard and ethanol front right now. White is director of national government relations for Indiana Farm Bureau. He and Randy Kron, president of Indiana Farm Bureau, recently sat down to discuss key issues facing Indiana agriculture, including the often confusing RFS situation.
According to White, the Renewable Fuels Association is arguing that EPA does have the authority to authorize the change, but so far its efforts have been to no avail. What's at stake is the potential use of a large pile of corn if E15 is approved, White says. At a time when surpluses, tariffs and a trade war have corn prices depressed, any increase in usage would be good news for corn producers, he adds.
If E15 were allowed as the RFA wants, the increase in ethanol demand would begin eating into the supply of corn. At this point, any increased use of corn helps, White says.
Ethanol in Indiana
The push to build ethanol plants in Indiana over the past 15 years has resulted in 14 plants operating in the state today, Kron says. Before the push for ethanol plants began in the early 2000s in Indiana, only one facility was producing ethanol for use in the fuel industry.
A new plant is planned near Shelbyville, Kron notes. That's good news, particularly for farmers in the area who might have an opportunity to sell corn to that facility.
"Studies I've seen indicate that because these ethanol plants are in Indiana, the price of corn is probably 30 to 40 cents per bushel higher," Kron says. "Imagine what the price would be if we didn't have these plants using corn."  
Indiana Farm Bureau will continue pushing for increased use of E15, Kron says.
Subscribe to receive top agriculture news
Be informed daily with these free e-newsletters
You May Also Like
---