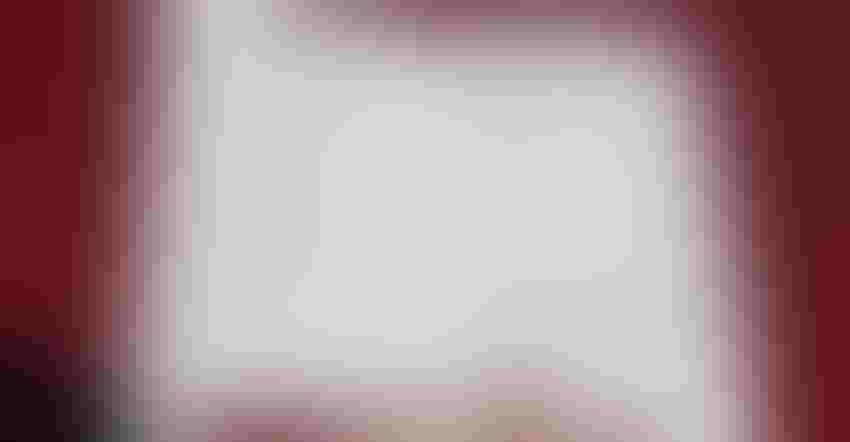 CONSIDER MORE RESISTANT CHOICES: If you're going back with corn on corn where you had pest pressure, one option is checking seed labels and selecting more resistant hybrids, CCA panelists suggest.
If it's an insect or disease in corn, you name it, we've seen it this year. Ear rots and stalk rots have hit a few fields particularly hard. Our soils are gently rolling, and we typically no-till or do one pass with a variable-rate tillage tool in the spring before planting. A third of our fields are going back to corn. Should we chisel plow this fall because of insect and disease pressure? If so, should we do it on all stalk fields or just those going back to corn?
The panel of Indiana certified crop advisers answering this question includes Betsy Bower, Ceres Solutions, Terre Haute; Traci Bultemeier, Corteva/Pioneer, Fort Wayne; and Dan Ritter, Dairyland Seed, Wabash.
Bower: I agree. We've seen a lot of stalk rots this year. But just because stalk and ear rots were plentiful this year doesn't mean we're assured to see them next year. For a disease to develop, you need to have the disease pathogen, the right crop in the field, and the right environment in temperature and humidity to support the infection. No two years are the same, and we seldom see a repeat of disease issues from one year to the next. Yes, we often see gray leaf spot most years, but timing and intensity of infection differ year to year. That said, you would need to watch corn-on-corn fields more closely.
In my opinion, the chance you take in losing topsoil due to potential erosion just to reduce the potential for disease or insect pressure in corn after corn, or two years later in rotated fields, is just too great. Your topsoil has the highest concentration of phosphorus and potassium from applications in previous years, not to mention any increases in soil organic matter that has occurred. Organic matter improves soil moisture and nutrient-holding capacity as well as nitrogen cycling during the growing year. No-tilling improves water infiltration so we can build a soil moisture bank.
We can scout timely next year and apply a fungicide or insecticide if the economic threshold is reached on those pests. We can't return the soil easily to where it was lost from erosion.
Bultemeier: Soil compaction issues would be the No. 1 reason to consider chisel plow or in-line ripping. I wouldn't want to destroy what's been built in the soil by continuous no-till if soil compaction isn't the main driver. Insects and diseases can be managed by other practices like crop rotation, product selection for disease tolerances, and an application of fungicide or insecticide.
Ritter: From a soil conservation standpoint and the tillage system you presently use, deep tillage may not be the most desired option. That said, crop rotation and deep tillage from strictly a pest management viewpoint can help. Consider the continuous corn areas you farm at highest risk for those issues. Till if you must in areas where it's feasible and not going to cause undue soil erosion. 
There are additional measures that can assist in pest reduction. Consider selecting hybrids that have stronger foliar disease tolerance and insect protection packages. You may also consider timely scouting and using fungicides and insecticides on an as-needed basis. Deep tillage, crop rotation, hybrid selection, trait selection, crop scouting, and timely use of fungicides and insecticides all can aid in your quest to keep a clean, productive cornfield.
Subscribe to receive top agriculture news
Be informed daily with these free e-newsletters
You May Also Like
---