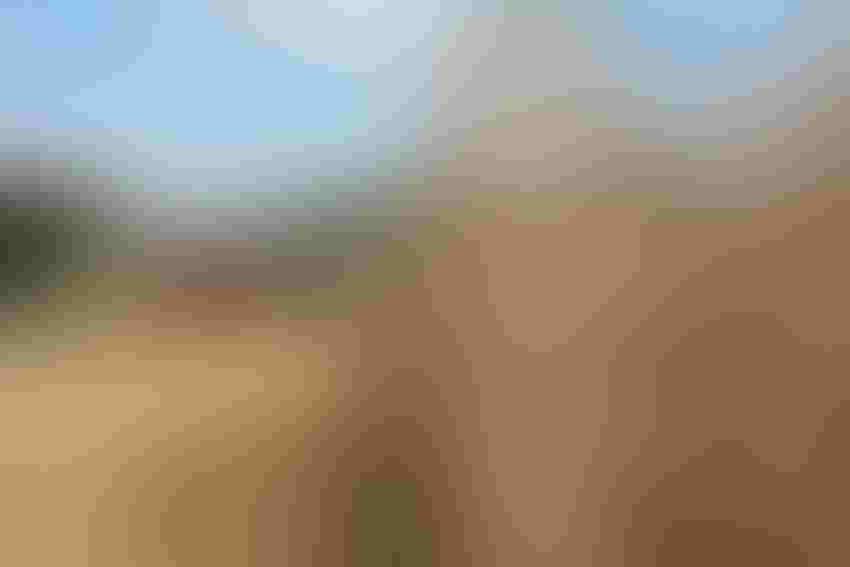 A new study says the RFS influenced farmers to increase corn and soybean acreage and threatened the environment..
New research conducted by the University of California-Davis, Kansas State University, and University of Wisconsin reveals that the Renewable Fuel Standard and its implementation is damaging the environment.
In a conference call March 7 with reporters, research participants said the RFS is destroying monarch butterfly habitat and forage, draining western aquifers, accelerating climate change and harming the environment in other ways.
"This groundbreaking new research eliminates any remaining doubt that U.S. biofuel currently is damaging our environment. It's removing wildlife habitat, it's not working for water resources, it's not working for climate," said Collin O'Mara, president and CEO of the National Wildlife Federation, which is working to disseminate the research findings.
"This research should be a wakeup call for Congress and the EPA to take these impacts seriously rather than brushing them aside and continuing with the status quo. It's well past time we change course and put in place some common-sense solutions that advance clean biofuels the right way. Solutions that work for people and for wildlife," O'Mara said.
No Dispute
Aaron Smith, professor of agricultural and resource economics at the University of California, Davis, said there is no dispute that U.S. biofuels policy is driving environmental harm.
"Ethanol has a long history as a prospective motor fuel, but it was only able to gain market penetration recently due to government mandates. Passage of the Renewable Fuel Standard influenced farm commodity prices, substantially boosting corn and soybean prices and creating strong incentives for farmers to plant more of those crops. These economic changes set the stage for the environmental changes we're seeing today," Smith said.
Tyler Lark, associate researcher, Center for Sustainability and the Global Environment at the University of Wisconsin, said that intensified production of corn brought on by the RFS has led to the use of an additional 300,000 tons of nitrogen fertilizer in crop fields each year.
"Excess nitrogen from fertilizer can contribute to degraded water quality, contamination of drinking water wells and increases in greenhouse gas emissions. We estimate that the extra fertilizer used to support the RFS led to emissions of nitrous oxide, a potent greenhouse gas, of 3.1 million metric tons of carbon dioxide equivalents per year, which is about a 5 percent increase in those type of emissions on existing cropland," Lark said.
Expanded Acreage
"We also know that the RFS has contributed   to expansion of overall cropland area, which has been particularly damaging to wildlife habitat leading to widespread losses of grasslands, wetlands and even forests in places like the Prairie Pothole region of the Northern Plains, the area known as the duck production factory of North America," he said.
In the Midwest, Lark said the loss of conservation lands has affected pollinator habitat and caused the estimated loss of millions of milkweed plants, the sole food source for monarch butterfly larvae.
"The changes in cropland area have caused substantial changes in carbon emissions and water use. Conversion of land to crop production for the Renewable Fuel Standard led to direct carbon emissions of 27.1 million metric tons of carbon dioxide equivalents per year from land use change," Lark said.
Nathan Hendricks, associate professor of agricultural economics at Kansas State University, said the increase in crop prices caused by the renewable fuel standard has changed the agricultural landscape. Hendricks examined cropping patterns from 3.6 million fields across the United States to understand how farmers changed the crops they plant on existing cropland as prices change.
"The corn price increased relatively more than soybean and wheat prices, so that caused an average increase in corn acres of 6.9 million acres annually. That's about an 8.2 percent increase in corn acreage nationally," Hendricks said.
Farmer Incentive
"The higher crop prices also created an incentive for farmers to have more land in crop production versus other uses like grassland. We found that farmers converted about 1.6 million acres into cropland due to the renewable fuels standard," he added.
Hendricks said the RFS also caused less land to be retired from crop production, and fewer farmers enrolled in federal conservation programs.
"We find that the renewable fuel standard reduced cropland abandonment by about 1.2 million acres. In total, our estimates indicate that cropland area is about 2.8 million acres larger today than it would have been without the renewable fuel standard. And that largest increase in cropland area occurred in the Dakotas, western and Southern Iowa and northern Missouri," he said.
The National Wildlife Federation points out that the new findings come at a critical time as public officials are preparing to re-write national biofuel policy due to a mandated "re-set" of the law. The Renewable Fuel Standard originated with the Energy Policy Act of 2005 and was extended by the Energy Independence and Security Act of 2007.
Subscribe to receive top agriculture news
Be informed daily with these free e-newsletters
You May Also Like
---