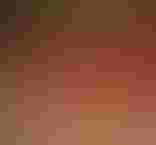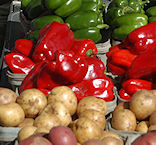 USDA calculates that rising demand and rising production have pushed retail sales of organic foods up from $3.6 billion in 1997 to $21.1 billion in 2008, a 486% hike. Products range from organic meat, dairy products, eggs, breads, grains and beverages.
"Despite the growing demand for organic food products, many U.S. farmers are reluctant to switch to organic production methods," says Lydia Oberholtzer, economist with USDA's Economic Research Service. She has plausible reasons why.
Farmers may face a large financial risk during conversion as they learn a new way of doing business. During the transition years they face lower yields for crops, which are sold at the lower conventional prices until conversion is complete. Practically speaking, farmers do not reach their top organic production level for approximately 5 years of farming organically.
"Although U.S. farmers do not experience a post-transition yield reduction, overall yields for major crops may be lower over time because of organic crop rotation," she explains.
"Social pressures also influence the decision to convert," adds Oberholtzer. "Neighbors or family members may warn the organic farmer that their farming systems may fail.
Responding to markets
Another factor in the decision of whether to farm organically is a farmer's alternative opportunities. Key drivers are relative prices, and profit expectations, of organic vs. conventional foods.
For example, farmers weigh the expected profits from continuing under their current production technology relative to the expected profits from converting to managing farmland organically.
"As the prices farmers received for conventional food rose in late 2007 and the first half of 2008, fewer farmers made the switch to organic production methods," says Oberholtzer. "But prices paid to farmers are historically cyclical. By late 2008 grain and oilseed prices were on a glide path lower."
Policies can trigger action
In Europe, government policies encourage farmers to adopt organic farming techniques through a variety of schemes, including "green payment" subsidies.
"The economic rationale for green payments is that organic production provides benefits that accrue to society and that individual farmers do not consider these social benefits when making production decisions," says Carolyn Dimitri, another ERS economist. "Subsidies alter production practices by more closely aligning each farmer's private costs and benefits with social costs and benefits.
"The green payments for organic production target new and existing organic farmers, partly to compensate new or "transitioning" farmers for the decline in yields when moving from conventional to organic production," she adds.
Dimitri cites Austria as one example where policy initiatives changed producer behavior.
Austrian farmers who converted before 1995 farmed organically for philosophical reasons. Those who converted after subsidies became available in 1995 perceived that organic farming was a good way to make money.
Fewer subsidies here
In contrast to European Union countries, the United States has adopted a free-market approach and so policies are aimed toward facilitating market development.
"The United States makes one small deviation from this general approach," says Dimitri. "Federal legislation provides funding for crop and livestock producers to help defray organic certification costs."
Subscribe to receive top agriculture news
Be informed daily with these free e-newsletters
You May Also Like
---