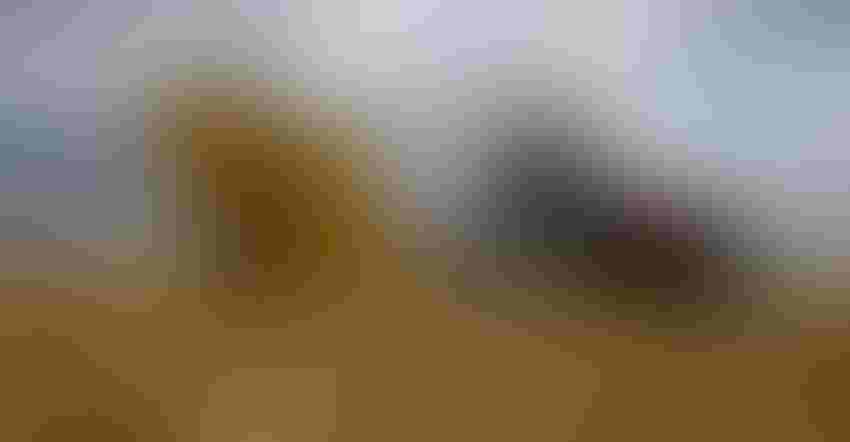 NEW FEED: Stover Ventures plans to construct the first of several processing plants to convert corn stover from a low-value byproduct to an affordable, high-digestibility forage for use in dairy cow and beef cattle diets.
A new company plans to build a $20 million demonstration plant at Osage in northeast Iowa that will turn cornstalks, cobs, husks and other crop residue into feed for dairy and beef cattle.
Stover Ventures LLC officials say the site in Mitchell County is 10 acres in the Osage Northwest Industrial Park. They plan to begin building in second-quarter 2018 and aim to launch production in early 2019.
Stover Ventures will produce a "highly digestible feed" that costs less than alfalfa or soy hulls. This feed can be pelleted, cubed or fed wet. "The eco-friendly process also extracts powerful antioxidants for use in multiple products," including skin care, nutraceuticals, and food and beverage production, according to the company's website.
Stover Ventures, formed in 2015, is a partnership between Iowa-based Ag Ventures Alliance Cooperative and Cellulose Sciences International of Madison, Wis. Ag Ventures Alliance is a 400-member co-op headquartered in Mason City that seeks to develop ag-related businesses that can add to members' farm incomes.
Adding value to corn stover
Using corn stover to make livestock feed and other products increases the revenue per acre that corn growers can receive, says Jude Conway, treasurer of Stover Ventures. He says the Osage plant will be the first of several such stover processing facilities Stover Ventures plans to build. The Osage plant is initially slated to create 15 jobs.
Iowa has two other plants — one in Emmetsburg in northwest Iowa and the other in Nevada in central Iowa — that are already built and use corn stover to produce cellulosic ethanol. Both of these plants are working out the kinks in their production process and haven't yet reached full production of ethanol fuel.
Iowa has 41 plants making ethanol from corn grain and producing distillers grains as a byproduct used as livestock feed.
According to Conway, site selection for this first Stover Ventures plant proved to be a challenging process during 2017. "We looked at a dozen communities in Iowa and southern Minnesota and made site visits for four," he says. "It came down to a combination of key factors: the number of cattle in Mitchell County and surrounding area, cost of land, number of Ag Ventures Alliance members in the area, and the leadership shown by the city of Osage and Mitchell County Economic Development Commission. We are very pleased with our decision.
"The company has three goals," says Conway. First, more cash for corn growers for what they already grow. Second, provide new feed options for cattle herds. Third, improve rural employment and the local area economy. For more information, visit stoverventures.com.
Subscribe to receive top agriculture news
Be informed daily with these free e-newsletters
You May Also Like
---