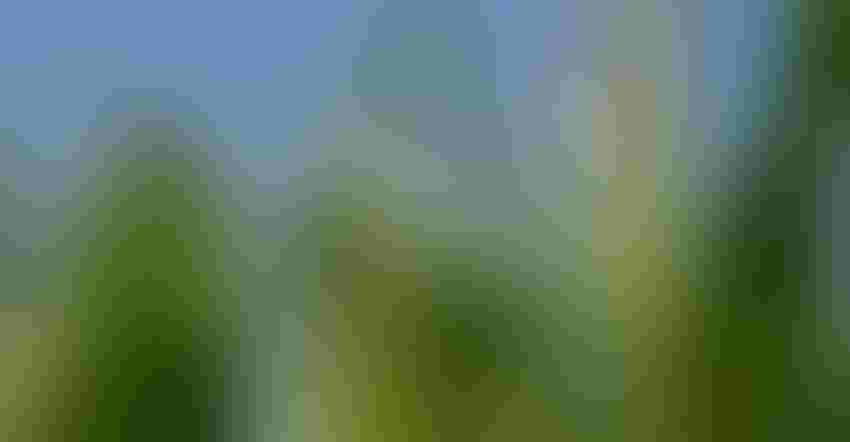 BIGGEST LESSON: Treat a crop right, and it will respond. Some people say that is the biggest take-home lesson of all from the 2019 season.
You've seen stories about whether you can learn lessons from 2019. The consensus seems to be that there were probably more lessons to learn from this season than normal. Sometimes the School of Hard Knocks is a valuable teacher.
Dave Nanda, director of genetics for Seed Genetics-Direct, has outlined countless lessons in recent columns. Various agronomists and consultants have added observations about what you should and should not take forward into 2020.
Perhaps the most valuable lesson wasn't obvious until combines ran. Despite all the challenges, many fields yielded surprisingly well. It's a testament to the improved genetics and technologies of today compared to the last time growers saw a year even close to 2019. Nanda has emphasized this point several times. You're not planting your grandpa's or your dad's genetics. If you treat crops right and if you get any break on weather timing at all, you can still harvest a decent crop.
The big lesson
Ah, there's the rub: Treat the crop right. One agronomist who deals with lots of farmers recently made an astute observation. Those farmers who continued to treat the crop like they would normally, applying adequate nitrogen, controlling weeds and spraying fungicide if necessary, tended to see decent to very good yields, assuming they caught enough moisture late and weren't on sandy or gravelly soils.
On the other hand, those who wrote off the crop as shabby and elected to save on additional inputs, whether it was adding that last bit of nitrogen or checking to see if fungicides were needed, tended to be a bit disappointed in what they harvested.
Nanda points out that it's not a matter of who's right or who's wrong; it's one of those decisions you face every year. Is the crop worth investing more money in or not? What many found out this year was that even if the season is less than perfect, and the stand, condition or stage of growth of the crop is not what you'd like, if it's still got a chance, it's likely to respond favorably. Thank corn breeders and the ag industry in general for it.
Treat the crop like a crop and more times than not, it will respond in kind. That's the lesson of 2019, Nanda observes.
Example
The Corn Watch '19 field observed all year in central Indiana is a prime example. It was planted to two good hybrids on May 28. Adequate nitrogen was applied in the spring before planting. The operators controlled weeds early and came back with a postemergence pass to control escapes. There were no weeds.
Pollination was three weeks late, well after July 4, and there was a small amount of gray leaf spot showing. Believing there was still potential for a decent crop, even though it was late, the operators applied fungicide.
When the last corn was harvested in early November and went across the scales, the yield calculated out to 234 bushels per acre, dry corn. Yes, that's in 2019. Yes, that's planted on May 28.
Did they expect that much of a return? Certainly not when looking at the crop in June, or even late July. But they saw enough promise to invest, and it paid off.
That's a lesson you can take to the bank.  
About the Author(s)
Subscribe to receive top agriculture news
Be informed daily with these free e-newsletters
You May Also Like
---